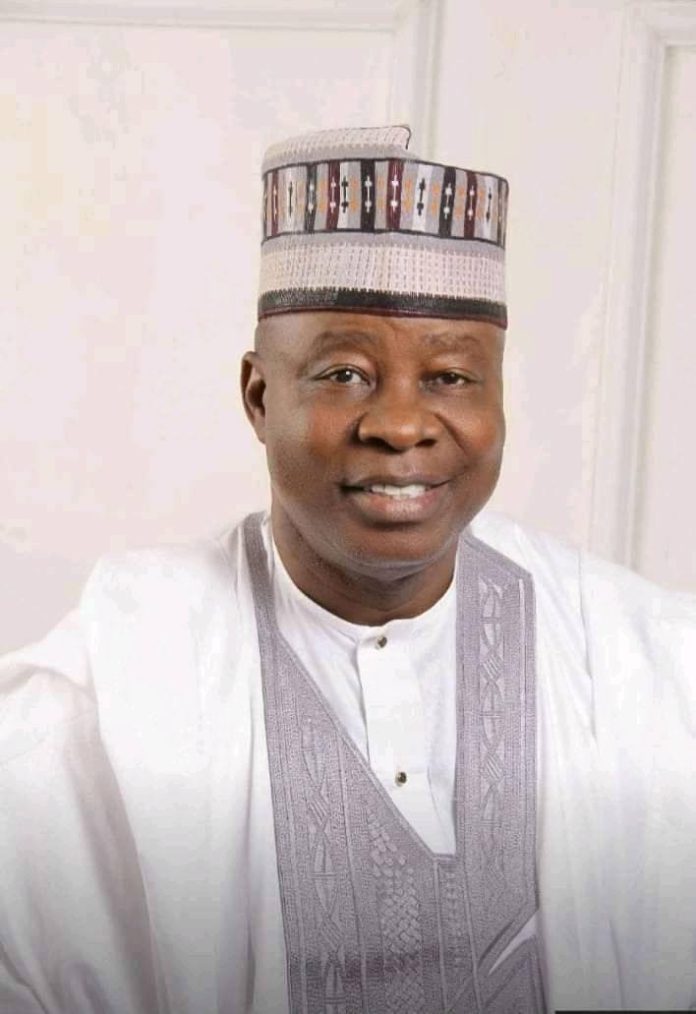 Opposition political parties in Edo State have been crying foul over the outcome of the September 2 local government election which was overwhelmingly won by the ruling People's Democratic Party. MAYOWA SAMUEL holds a discussion with the state chairman of the All Progressives Congress, Colonel David Imuse, who narrates incidents of malpractices during the exercise. Excerpts: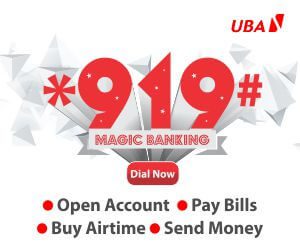 What's your assessment of the recent election into local governments in Edo State?
The election was a sham. There was no election. It was an allocation; in fact, this is what we call rape on democracy. Governor Godwin Obaseki has murdered sleep. He has murdered democracy in Edo. The so-called Edo State Independent Electoral Commission is not even fit to be called a commission, not to talk of being independent.
What irregularities did you notice during the exercise?
Materials didn't arrive at the few polling centers until about 2pm or 2:30pm when polls were supposed to close by 3pm. In most of the units where elections were held, they only issued 100 ballot papers, irrespective of the number of registered voters in that unit.
Even where there were 500, 750, 1000, 1500 registered voters, the maximum they issued were 100 ballot papers per unit. In most of the units, there were no result sheets; where there were result sheets, there was no collation officer to sign; at the ward collation centre, there was no returning officer. What they did was that results were already written before ballots were even cast.
So, there was no election.
Ideally, they were supposed to declare results at the polling units, but while elections were still going on, they were announcing results in Benin, and they just declared all their PDP candidates as winners.
Let me give you a typical example. In a particular local government where they had 117 polling units and 100 ballot papers for a particular unit. Let's assume all units were issued 100 ballot papers each, that makes it 11,170 votes that should be counted, but they awarded themselves 98,000 votes.
What's the next move of your party following the outcome? Are you looking to challenge the results at the tribunal?
There's nothing like a second look, there was no election, therefore you can't base something on nothing. Even if you say they set up a sham so-called tribunal for the local government elections, it will be constituted by Obaseki's judges.
It's the same Obaseki's judiciary that ensured that the cases of our 14 House of Assembly members were not heard in four years. If you have a state where a supposedly democratic governor will govern the state without judiciary for four years, then what do you expect of an ordinary local government election?
Are you saying there's no freedom for the judiciary in Edo State?
Yes, because a case involving 14 House of Assembly members could not be heard for four years, but within a period of three years, they've confirmed up to eight judges. Edo State is the only state where we have not had a functional legislature. Will you call that democracy? At the time, we asked for a state of emergency to be declared in Edo State because the legislature is the very foundation of democracy. Having that in mind, what do you expect of local government allocation that he called election?
Are you also of the notion that the Edo State legislature is like a rubber-stamp for Governor Obaseki?
I'm telling you that in the last four years, there has been no legislature in Edo State. I can take you back down memory lane. A situation where out of 24 members of the House of Assembly, you were running the Assembly with just nine members, is that an Assembly? This happened for four solid years. As far as we're concerned, there was no election, therefore, the issue of tribunal does not arise.
Are you saying you have given up already and let the injustice slide?
I have spoken; it's in the minds of the people. He has further isolated himself from his people. Come to the streets of any city in Edo State and do a vox pop, you'll know what I'm telling you.

Can one conclude that you're not giving the governor a pass mark for his eight years in office?
The man has taken us back to the stone age. We have a government that has lost focus, that is bereft of ideas; a governor and government that can't distinguish right from left. I don't know how we got here. Edo State has never had it this bad. Nothing is functioning. Benin is the only state capital where there's no functioning potable water.
Edo State is the only state where we don't have functioning hospitals. Edo State is the only state where you'll find secondary schools with one principal and one teacher. Edo State is the only state where the government will destroy an existing hospital, a recreation centre, tertiary institutions and replace them with a supermarket. I can go on and on. Come to Edo State and tell the governor to point to one structure he can say that this is what can be credited to him.
This is a state where the man on television will tell you that he has done industrial park. The only sign of the industrial park is the dilapidated signboard; you can hunt grass cutters and antelopes there. This is the only governor who will tell you that they've built a fantastic new port. It's just a TV simulation, nothing on ground to show for it. The man has destroyed the legacies of Edo State.
The governor, along with many others, has been insisting that the next governor should come from Edo Central, which has even caused a rift between him and his deputy. Are you supporting this clamour about where the next governor should come from?
I'm not in Obaseki's party. Obaseki is a party-less governor. I don't know the party or on whose behalf he's speaking. He succeeded in taking himself out of APC, went to the PDP that sheltered him and destroyed the party with one leg in the Labour Party.
Edo State governorship election will take place next year. What do you intend to put in place to ensure that the election doesn't end up like this local government election?
Don't run faster than your legs. We're waiting for the guidelines to come out. INEC has not even published the timetable for the election and the party has not come out with guidelines.
What difference is your party looking to make if it gets the opportunity to return to the government house?
In the last national elections conducted by INEC, an unbiased umpire, we won two of the three Senate seats; we won six of the nine House of Representatives' seats. That's a pointer to what will happen in 2024, because Obaseki has murdered Edo State. He has murdered sleep; therefore he can sleep no more.
The man has taken us back to the stone age. We have a government that has lost focus, that is bereft of ideas; a governor and government that can't distinguish right from left. I don't know how we got here. Edo State has never had it this bad. Nothing is functioning
Do you think the rift between the governor and his deputy will be an advantage to the APC ahead of the governorship election?
That's not our business. They are birds of the same feather. Whether they have a problem or not is their internal affairs. It has nothing to do with the APC.
There are rumours that the deputy governor has been fraternizing with former governor and now Senator, Adams Oshiomhole. Many say he's hoping to be the flag bearer of your party, since it's looking like he's not going to be the anointed candidate of Obaseki. What do you say about that?
I wouldn't want you to dwell on rumour. If there's a function organised by a group of people or any state function that warrants the attendance of a former state governor, and the former governor meets the deputy governor, that's no news. If there are pictures of both of them together, find out where and when the pictures were taken. If you attend a wedding ceremony for example, your daughter is getting married, you invite people you know, and they meet at the function, what do you expect? It's a function, you attend and you leave. But to say they were having a meeting and all, that's rumour, and I don't dwell on rumours.
The fuel subsidy removal by President Bola Tinubu has been biting hard on Nigerians. Are you satisfied with the actions taken by the governor so far to ease the harsh effects of the removal of fuel subsidy on Edo State residents?
The president came up with a very good intention. We can't continue to talk of subsidy but we're subsidizing petroleum products for neighbouring countries at the detriment of Nigerians. In Edo state, for example, have you heard of any government palliative here? While other governors are setting up committees, sharing the palliatives that were brought to their respective states, our governor is busy sleeping.
Up till now, even the N2 billion out of the N5 billion that's been paid so far, our governor can't account for it, he has not even told anybody about it.
You'll remember very well that the palliatives brought during COVID-19, he hid it in particular warehouses and refused to share it until about two years later when people broke into those warehouses and took some. As far as we're concerned here in Edo State, we have no governor and there's no government.