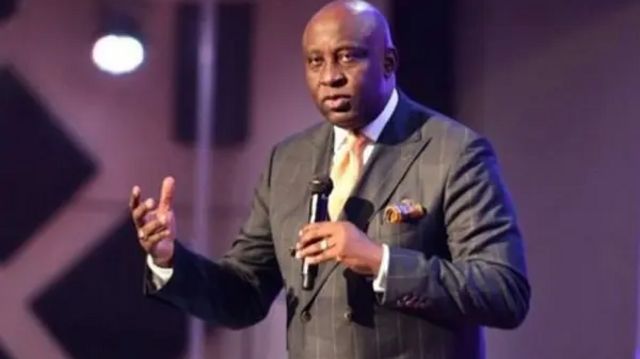 His father desired, but could not make it to the throne. Now a series of good fortune have ordered the steps of Afolabi Ghandi Olaoye from being a preacher of the gospel of Jesus Christ to the custodian of his peoples culture as the new natural ruler of Ogbomoso in Oyo State, writes MAYOWA SAMUEL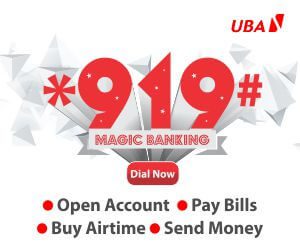 After 21 months of the stool being vacant, kingmakers in Ogbomoso, Oyo State, on Friday, September 8 installed Prince Afolabi Ghandi Olaoye, as the Orumogege III and the 30th Soun of Ogbomoso.
Now proclaimed as His Imperial Majesty, Oba Ghandi Afolabi Olaoye Orumogege III, the new Soun of Ogbomoso, was still a pastor of the Redeemed Christian Church of God, based in the United States, when Governor Seyi Makinde approved his nomination.
He was born on August 23, 1961, into the royal family of Olaoye, one of the five royal families alongside the Oyewunmis and Ajagungbades in Ogbomoso.
Before becoming an RCCG pastor in 1992, he was a motivational speaker. His father contested for the kingship title but wasn't successful.
Approving his nomination in a statement issued by the Commissioner for Local Government and Chieftaincy Matters, Olusegun Olayiwola, on September 2, Governor Makinde said, "His Excellency congratulates the new Soun-elect on his ascension to the throne of his forebears.
Makinde stated that, "The exalted position has placed the monarch-elect in the position to facilitate harmony, understanding and tolerance amongst his people," as he urged all sons and daughters of the ancient city of Ogbomoso to work with him to consolidate on the successes of his forefathers.
LITIGATION
However, his ascension to the throne didn't come without legal hurdles.
The litigation started during the selection process last year, but with Makinde's approval of Olaoye, who is a bona fide son of the soil, as the next Soun of the town, some members of his royal family who were against his emergence, headed to court because he didn't take part in the process right from the beginning.
The Chairman of the Screening Committee for Laoye Ruling House in Ogbomoso, Abdulwahab Laoye, said the family had not even selected anybody to fill the vacant stool.
Therefore, on Thursday, a day before his ascension to the throne, Justice K.A Adedokun of the Oyo State High Court sitting in the town, restrained the governor, the state's Attorney General and the Commissioner, either by themselves, agents or officials from presenting any instrument of office in any form of ceremony or issuance of certificate of installation to the monarch pending the determination of an ongoing suit.
However, despite the restraining order, Olaoye arrived early in the morning in a private chopper, which landed at Ogbomoso Grammar School, before he moved to the palace where his installment, pronouncement and mounting of the sacred stool took place.
EDUCATION
He graduated in 1982 from Obafemi Awolowo University with a B.A Honours in English and Literary Studies; he also holds a Master's degree (1987) in Industrial and Labour Relations with emphasis on Human Resource Management from the University of Ibadan.
FAMILY
Blessed with two daughters, he is married to Pastor (Mrs.) Omo Olaoye who is the founder and Pastor in charge of the Jesus Women Ministries, a ministry that addresses pertinent women's issues from birth to old age, and with a view to positively affecting these areas in line with the Word of God.
PULPIT TO THE PALACE

Before becoming the Soun, Laoye was the lead pastor of RCCG, Jesus House, Washington DC, United States of America. He has also led RCCG churches in three countries – three in Nigeria, one in Germany and the United States, along with participating in missionary works in other countries. He was also in charge of Conventions and Special Projects in RCCG North America.
Olaoye once said that since he had spent most of his adult life as a clergyman, he would retire at 60.
He had always maintained that he wasn't interested in becoming Soun.
He said he however changed his mind after he got a call from God, revealing that his choice to leave pastoral work for monarchy was approved by the General Overseer of the RCCG, Pastor Enoch Adeboye.
In a video in 2022, the priest-turned-monarch was seen telling the RCCG branch he pastored in Washington DC, that he consulted Pastor Adeboye, after the death of Oba Ajagungbade because he was receiving calls from several people urging him to succeed the former Soun.
According to him, he rejected the offer but Adeboye told him to accept it because monarchy was his inheritance from "heaven" in view of his birth into a royal family.
"Of course the next natural thing I'm supposed to do, I'm a pastor in RCCG. I did not want him (Adeboye) to hear and he is my spiritual father.
"I said, Daddy, this is what is going on and I don't want you to hear. I told him they wanted me to come and become Soun of Ogbomoso.
"While I was talking, he said to me, "No no no". He stopped me, and said, no, don't say you are not interested. I said why? He said, this kind of thing, you brought it from heaven. I said what do you mean, sir? " He said, of course, you are born into a royal family, you brought it from heaven, so don't ever say you are not interested," the cleric said.
The pastor told the congregation that he asked Adeboye if he knew of any pastor who became an Oba (Yoruba ruler).
"He called two names. He told me he never wanted to be RCCG General Overseer but I can see what RCCG is today," Olaoye added.
The RCCG pastor explained that after his conversation with Adeboye, he eventually heard by divine inspiration that monarchy was his destiny even though he had followed the path of pastoral ministry for over two decades.
"On January 2, I woke up to pee and as I lay down on the bed, I said, " Lord I'm at a crossroad. The next thing I heard, clearly, 'You were born for this; this is the reason for your birth.' That's what I heard. Of course, that's not what I was expecting. But, let me tell you this is what I heard, I am 10/10," he said.
"God told me on January 2, 2022, that becoming the Soun of Ogbomoso was my destiny," he added.
PROFESSIONAL ACHIEVEMENTS
He is the recipient of various awards which include the Youth Empowerment and Positive Mentoring of Africans in the Diaspora Award which was conferred by the African Business Roundtable in December 2008.
On January 2, I woke up to pee and as I lay down on the bed, I said, " Lord I'm at a crossroad. The next thing I heard, clearly, 'You were born for this; this is the reason for your birth.' That's what I heard
CONGRATULATORY MESSAGES
OLUWO OF IWO: "I felicitate and congratulate the new Soun of Ogbomoso, His Royal Majesty, Oba Afolabi Ghandi Laoye, on his ascension to the throne of his forefathers.
"I have a strong hope that his enthronement will be a blessing to the pure, unadulterated Yoruba monarchy and institution as enshrined by our founding father, Oduduwa.
"I beseech his contenders to resign to the will of Olodumare (God) by cooperating with the newly appointed Soun to move Ogbomoso land forward. Only God enthrones.
"Equally, I commend Governor Seyi Makinde of Oyo State and the kingmakers for making the right choice. God will strengthen the new king to pilot the affairs of the ancient city."
OGBOMOSO COMMUNITY FOUNDATION: "The emergence of Prince Olaoye and his subsequent coronation are the will of God and the people and we know that this will signal another chapter of peaceful reign that Ogbomoso has always enjoyed under its monarchs.
"The Soun is a man of God, who is still in the service of the Almighty God, all these, he will bring to bear when he finally mounts the throne of his forefathers.
"During his reign, Ogbomoso will experience giant development. As a successful businessman, we know his tenure will bring economic prosperity to our people as he would attract businesses that will improve the livelihood of the people.
"All the contestants are capable in every respect. But in any contest, only one person will emerge winner, let us see his emergence as the wish of God and an opportunity for everyone to come together to champion a common front for the development and the prosperity of our community."
OGBOMOSO SOCIALITES CLUB: "On behalf of the entire membership of Ogbomoso Socialites Club, I want to send warm congratulations to you on being declared the Soun-elect of Ogbomoso land. We are extremely proud of you and wish you all the best as you assume the throne of your forebears.
"As you affirmed in a recent television interview, God has prepared you over the past 30 years to shepherd the people of Ogbomoso land. With your intellect, capacity for hard work and your deft moves on the scrabble board, Ogbomoso land is set to witness a new lease of life and leaps of development."
"Wishing the man of God success in the task ahead it noted, our prayers for you and your family is that your reign will be long, filled with joy and prosperity with gifts of wisdom and discernment, all in good health.
"Congratulations on this momentous occasion and may your journey ahead continue to be marked by extraordinary triumphs in Jesus name.
"Kabiyesi O, Ki Ade pe Lori, ki bata pe lese, Irukere a di abere, lagbara Edumare."
HONOURABLE OLUFEMI OLADOKUN ONIRETI: The People's Democratic Party 2023 House of Representatives candidate for Ogbomoso South, North and Oriire Federal Constituency, Olufemi Oladokun Onireti, has also joined the good people of Ogbomoso both within and in the diaspora to congratulate Prince Afolabi Ghandi Olaoye on his final selection as the Soun-elect Of Ogbomoso by the Oyo State Government.
Onireti, who conveyed his congratulatory message in a personal statement signed by him and made available, described the decision of the Oyo State Government as a welcome development.
According to him, "the delay in the selection of the new Soun Of Ogbomosoland has caused more harm than good to the development of the town and there is no better time than this period when we are all yearning for the rapid development of our town.
"There is no gross exaggeration to say that the role of the traditional rulers in the development of any town cannot be overemphasized and with this appointment of the Soun-elect, I am confident that good tidings will begin to enter our town.
"My sincere congratulations to the Soun-elect of Ogbomoso, Prince Afolabi Ghandi Olaoye. I wish you a successful reign, Sir."