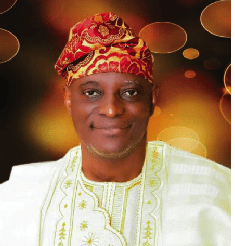 BY TIMOTHY AGBOR, OSOGBO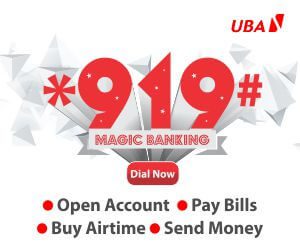 Some indigenes of Offa, Kwara State, have accused the Transition Implementation Committee Chairman of Offa Local Government Area, Thomas Olajare Olatundun, of fleecing them of their money, totalling about N9 million.
They claimed that the council boss had sold multiple plots of land to interested residents of the town but failed to either show them their plots of land or refund their money.
According to them, they paid N150,000 each to Olatundun but while some were allotted the land, others did not get and the LGA chairman has refused to refund them.
One of them said, "We the Offa indigenes bought land from the Offa Local Government Chairman, Olatundun. We paid N150,000 cash each but he has refused to give us the land and efforts to make him refund our money have failed. We paid for the land in order to build our houses and develop our town. We have reported to the Kwara State House of Assembly through a petition but the legislators have yet to do anything about it. We have also reported him to the Offa Descendants Union."
The victim added, "The Local Government Council announced that there was land for sale, last year, between October and November. Most people embraced the idea. The land, we learnt is 100 by 100, and they sold each plot for N150,000. Most people didn't get receipts while some got. After some months and we were not allotted any land, we went to the local government chairman for refund of our money and he has been dodging us. Some have yet to get their money and this money is running to N9 million as we gathered. The chairman no longer picks our phone calls."
Also narrating a similar story, another victim, who identified himself as Sola, explained, "I heard there was a land for sale at Ikotun area, the local government announced the sales. We were asked to pay the treasurer by hand. We paid N150,000 each. Some later got back their money from Jare Olatundu, the chairman. After five months, we didn't get receipt or land and they said they have finished the layout of the sold land."
"The chairman wanted to dupe us. He collected the money, cash. The Secretary and supervisors of the local government said they never knew how the money was spent. They said he had spent it and that it was part of their internally generated revenue. We took our petition to the State House of Assembly and since then, they have not sat over our issue. The money is running to N9 million and one of the House of Assembly members is aware," she added.
When contacted by The Point on the telephone, the embattled chairman said he would not react to the allegations until he was able to see our correspondent in person.
However, our correspondent later received a telephone call from a man who identified himself as Olajide Ashonibare, the Chairman of the Association of Local Governments in Nigeria, Kwara State chapter, said the state governor had asked the association to investigate the matter.
"The governor has said we should step into the issue and investigate the matter. We want it to be out of press for now until after our investigation," Ashonibare said.
Meanwhile, a former House of Assembly candidate of the Peoples Democratic Party in the state, Salahudeen Lukman, has appealed to Olatundun to refund the victims' money in the next 14 days or face public demonstration.
He threatened to lead a march with the alleged victims and sympathisers to the Kwara State Government House, Ilorin if their money was not refunded within the ultimatum.
In a statement, Salahudeen said, "It is painful to listen to the lamentations of people whose money has been hoarded. These people said they paid the money for the supposed plots of land in Offa Local Government Area through the local government treasurer.
"Indigenes and residents should not be discouraged to acquire landed properties in Offa for the obvious and shared dream of building Offa into an enviable smart community which has been passionately driven by our Royal Father, His Royal Majesty, Olofa of Offaland, Oba Mufutau Muhammed Oloyede Gbadamosi, Okikiola Esuwoye II, Ajagungbade I since his enthronement.
"Offa and its environs can only develop when more infrastructures that will boost population and in turn boost economy are freely encouraged. Today, these people say they paid for plots of lands, but only few got receipts, few didn't get any receipts, few got land allocations and others did not. This dubious acts look like targeted ones to defraud and swindle people of their sweat. It is highly disturbing even as it connects with the LGA authorities, TIC Chairman being on the fore.
"Understanding the reality on ground vis-a-viz the economy situation in the country and how hard one works to gather such amounts, I humbly and respectfully appeal to Honourable Jare Olatundun, the Transition Implementation Chairman of Offa Local Government to kindly refund all those that paid for the controversial and invisible lands before it is too late.
"While hoping that a reasonable effort will be made to refund them between now and 14 working days, failure to do this shall warrant my humble self, in my capacity as national comrade and activist, leading all the victims along other sympathisers in a protest to Government House in Ilorin to demand the refund of our innocent people's money immediately."