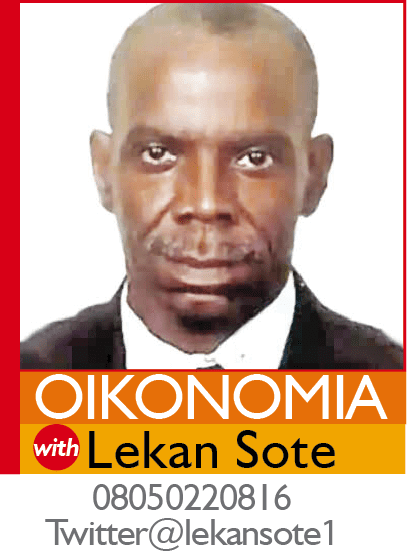 BY LEKAN SOTE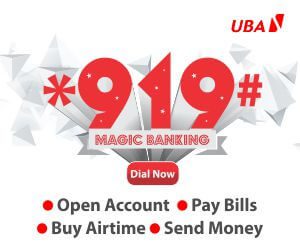 Two friends, who do not know each other, wanted to know what this column thought of the faceoff between the Kogi State Government and the Dangote Industries Limited over the cement works sitting on vast Obajana limestone.
First off: Because nine of the 10 members of the Technical Committee on Evaluation of the Legality of the Acquisition of Obajana Cement Company by Dangote Industries Limited are appointees of Kogi State Government, its report will not be interrogated here.
"Imperium in Imperio," a state within a state, was adopted by corporate historians to describe the extremely powerful multinational corporations that threw more than their weights within nation-states in the mid-20th Century.
They are like the Leviathan, a sea monster, of the Book of Enoch, that was removed from the Bible, but adapted by Thomas Hobbes, British political theorist, to describe overwhelmingly powerful people, who act like government within society.
A state within a state is where state actors abdicate or yield substantial parts of their control and authority over the economic and political affairs of their countries, to private business interests.
An American journalist said America's foreign policy, in the Gulf region, is formulated, scripted and choreographed, if not run by execs of the oil industry. That is, America's Gulf region foreign policy is run to favour the oil lobby.
Privatisation was advocated by those who prefer market oriented economies to bureaucracy-driven government-owned enterprises when it became obvious that states could not effectively and efficiently run infrastructural and commercial enterprises, for the benefit of the citizens.
That informs, for instance, the selling off of infrastructure, like Power Holding Company of Nigeria and government-owned commercial enterprises, like National Oil and Chemical Company, to private investors.
Protagonists of a market driven petroleum and petroleum products sub-sector of the Nigerian economy cannot wait for the day Nigeria National Petroleum Company Limited will completely spurn off the Federal Government and become truly market-driven.
The victory of the promoters of market driven economies, who have gotten their way in Nigeria of the dream of Americentric World Bank, International Monetary Fund, Organisation of Economic Cooperation and Development and European Union, is to the advantage of Aliko Dangote, said to be the great beneficiary of Nigeria's crony capitalism.
"The victory of the promoters of market driven economies, who have gotten their way in Nigeria of the dream of Americentric World Bank, International Monetary Fund, Organisation of Economic Cooperation and Development and European Union, is to the advantage of Aliko Dangote, said to be the great beneficiary of Nigeria's crony capitalism"
Dangote has snagged a fair share of Nigeria's oysters in various sectors, from textile giant, Nigeria Textile Mills, to the cement works in Kogi State's Obajana that has made his Dangote Cement Company the flagship of his highly successful business escapades.
Barring the "daku-daji," or perennial work-in-progress, Ajaokuta Steel Complex, owned by the Federal Government, one could have argued that the Dangote cement works dominate Kogi State economy.
In addition to the Obajana cement works, Dangote Industries Limited also owns a plant in Ibese, Ogun State and another one, former Benue Cement Company, in Gboko, Benue State. These make Dangote Cement the largest cement company in Africa, ahead of LafargeHolcim of Switzerland, the biggest cement company in the world.
Now, the government of Kogi State, led by Nigeria's youngest Governor, Yahaya Bello, is asking for what you may consider to be Kogi State's piece of the action in the vast deposit of limestone in the belly of the Obajana corridor of Kogi State.
Kogi State Government claims to have been the forerunner of what Dangote Industries Limited no longer refers to as Obajana Cement Company, but now simply as Obajana Cement Plant, a sly legal indication that Obajana Cement Company incorporated by Kogi State Government no longer exists.
DIL asserts "The land on which the Obajana Cement Plant is built was acquired solely by Dangote Industries Limited, well after it had acquired the shares in Obajana Cement Company in 2002, following legally binding agreements it entered into (with Kogi State Government) to invest in Kogi State."
And added, "After the agreement with KSG (or Kogi State Government), DIL (for Dangote Industries Limited), applied for, and obtained mining licenses over the limestone from the Federal Government, at its cost and has complied with the terms of the leases since inception," indicating that KSG had no limestone asset to give in the first place.

KSG that describes DIL as an "asset grabber," counters, "The Kogi State Government founded and owned Obajana Cement Company Plc in 1992, holding 100 per cent of its shareholding… long before DIL ventured into the state and before Dangote Cement Plc came into existence."
To prove it went beyond mere statement of intent, KSG added, "Kogi State Government took out at least 15 million Deutsche Mark loan to conduct feasibility assessment, which confirmed the existence of those 'vast limestone deposits' which DIL found so enticing years later."
Where are there so many gaps between the "truths" presented by the two combatants? Each sticks to its "truth" as if it was the gospel. What seems obvious is that there were some negotiations between the two.
KSG acknowledges signing "several agreements displaying parties' intents to collaborate in the development, expansion and commercialisation of land and mineral rights already vested in the former (meaning, Kogi State Government)."
DIL also confirms that "Sometime in 1992, the KSG incorporated Obajana Cement Company as a limited liability company," but noted that "Sometime in 2002… after the incorporation of (Obajana Cement Company), which (it argues) still had no assets or operations as of that time, KSG invited DIL to take the opportunity of the significant limestone in the state by establishing a cement plant."
DIL stated that it held 100 per cent of the shareholding in Obajana Cement Plant, but "KSG shall have the option to acquire five per cent equity within five years, and KSG shall grant tax relief and levies and other charges for a period of seven years from the date of commencement of production."
KSG counters that despite DIL's claims to owning the Obajana Cement Plant wholly, the names of "KSG officials were still listed as shareholders of the company… in filings made by DIL and OCP at the Corporate Affairs Commission."
Were there minutes of meetings of the negotiations between DIL and KSG? Was Obajana Cement Company incorporated as a separate company, or subsidiary of DIL? Was there a Board of Directors Resolution that presented the names of shareholders and directors to the Corporate Affairs Commission?
What are the names of shareholders and directors on the Articles and Memorandum of Association of the company and the names published in the Corporate Affairs Commission Form CAC 2, known as "Statement of Share Capital and Return Allotment" of the company? KSG insists that Obajana Cement filings still include its nominees.
What names are listed as directors on Corporate Affairs Commission Form CAC 7, known as "Particulars of Persons Who Are First Directors of the Company?" Who are the signatories to the bank accounts of Obajana Cement Company before and after DIL acquired it?
Because both acknowledge that there were some agreements between them, they should quit the public relations feints and thrusts, publish the details of their now contentious association and renegotiate new terms.
Maybe DIL, that thought it not robbery to concede 20 percent of its refinery to the Federal Government for $2.78 billion, should "give the part of her holdings accruing to Kogi State and people to them," to borrow a phrase from Kogi State Government.