MSSN commends Lagos court ruling on hijab
The former Speaker of the House of Representatives, Dimeji Bankole, on Sunday bemoaned the falling standard of education in the country, urging all tiers of government to look into the situation.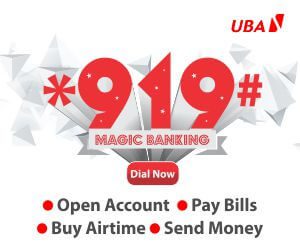 Bankole, who spoke in Abeokuta at the Grand Finale of the Muslim Students' Society of Nigeria,, Ogun State Unit, maiden Secondary Schools competition at the premises of the Federal University of Agriculture, Abeokuta, also appealed to the teachers to instill good morals in their students.
The competition, also featured a quiz competition, Quran recitation and current affairs, in which 1,326 students from across the country took part.
"I think is not rocket science that the standard is not what it should be. I believe the government, whether State or Federal, should look into the situation and hopefully things will get better for the future of the country," he said.
The former speaker, however, urged the Executive and the Judiciary to work together to improve the country, stressing, "I think they should relate at the best of their abilities.
Bankole, who was the Chairman of the occasion, noted that though religious studies was good, the teachers should try and focus more on teaching the students their core subjects in order to develop their intellect.
. The MSSN B-Zone Amir, Alhaji Mushafau Kehinde Alaran, in his speech, commended the court ruling in Lagos State on the usage of hijabs in schools, saying, "We are happy with the judgment. It made us to believe in Nigerian judiciary".
He urged all the state governors to allow the use of hijabs in schools, stressing that there shouldn't be any agitation before the students should be allowed to wear hijab to school.
"Don't allow us to agitate before we can wear it, don't allow us to agitate to know our right because wearing it, is our right," Alaran said.
He enjoined all Nigerians to be tolerant, insisting that "the society is going into disarray because we fail to follow divine instruction and we disrespect our creator".
The Cleric disclosed that the MSSN was in full support of the anti-graft war of President Muhammadu Buhari and, therefore, appealed to all Nigerians to be patient with the present administration.
The Unit President, Alhaji Saheed Kayode Amisu, said that the MSSN National President, Malam Muhammad Jemeel, at the NEC meeting in Minna, Niger State, identified the need to empower secondary schools.
This, he said, informed the organising of the competition.