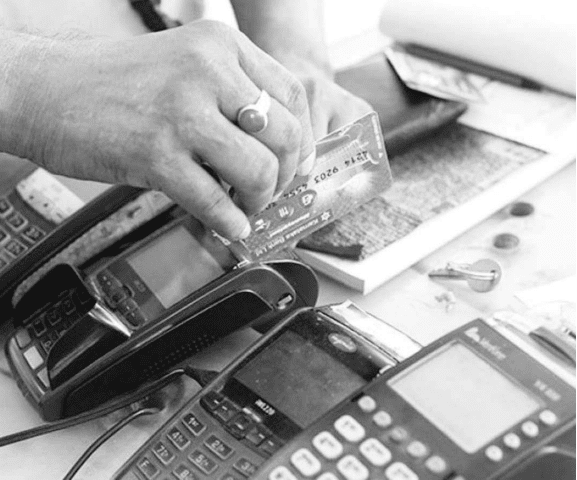 BY TIMOTHY AGBOR, OSOGBO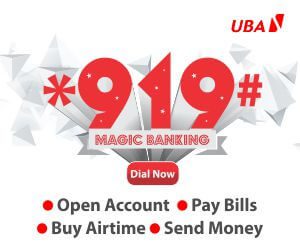 When Miss Mercy Baderinwa, a 23-yearold visually impaired lady arrived a branch of the Guaranty Trust Bank in OgoOluwa Area of Osogbo, capital of Osun State on Friday, February 10, 2023, she came with the intention of withdrawing money from the bank's Automated Teller Machine (ATM), but she had to beg for alms before she could raise money for her transportation back home and to enable her eat.
Mercy was only with her white cane without anyone assisting her. Inside the scorching sun of that day, she had been dropped off by a commercial motorcyclist at the gate of the bank which was crowded by citizens waiting for the ATM machines to be loaded with cash.
She had arrived around 11:30am when our correspondent visited the bank. While trying to make her way into the bank through the aid of her white cane, Mercy was heard saying, "Please, someone should help me to the ATM, I want to withdraw."
At this time, majority of bank customers who had been waiting for hours had developed pity for the blind lady. The bank security official moved closer to Mercy and informed her that none of the ATMs was functioning. Sadness was instantly visible on the face of Mercy upon hearing that.
She inquired from the official if there was any help that he could render her because, according to her, she had not eaten since the previous day, owing to her inability to get cash from her account. The official informed her that there was nothing he could do because it appeared the ATM might not be loaded with cash anytime soon. Mercy was moved to tears.
"Please, help me with anything you have. I have not eaten since yesterday. My family is not around and I can't withdraw the little amount left in my account," she pleaded.
Luckily, the security official and some bank customers at the bank premises who developed great pity for Mercy assisted her with some money. Mercy's condition is not different from other persons with disabilities whose situations have been worsened, owing to naira scarcity across the country.
Some of them who spoke with The Point lamented severe hardship, saying majority of them could not cope with the cashless policy as there was no orientation and information on the policy by government. They said most blind people who lived from hand to mouth could not afford android phones for applications that could make it easy for them to operate online transactions. There are reportedly over 27 million Nigerians living with one form of disability or the other.
The five most common forms of disabilities in the country are visual impairment, hearing impairment, physical disability, intellectual disorder and communication impairment.
Further findings revealed that living conditions have become more difficult for the disabled who don't have relations, especially those who suffer leprosy and spinal cord injury.
According to them, some of them who could not bear the pain of suffering in silence have been forced into begging on the streets. They said some of them who had been surviving with small-scale businesses had shut the businesses, owing to paucity of cash.
The Chairman of the Nigeria Association of the Blind (NAB), Akinsola Adekunle, in an interview with The Point, said many of his members and other persons with disabilities had been battling more hardship and that some had returned to begging. He said government didn't carry the disability community along in its policies and that it would be very difficult for blind people to carry out digital transactions without special applications, guides and sensitisation. Lamenting the frustration the naira redesign had caused PWDs, Adekunle said, "We are facing lots of hardship and we don't know what to do.
We were not sensitised at all about the policies. I am still surviving this pain because I am in the urban society and I also have family members around me who have been assisting me in sourcing for assistance. What I do is that I beg my co-workers to help me with any cash they have. But I couldn't get recently and I had to go to my bank.
On getting there, after spending two hours on the queue, I was able to be given N2,000 on the bank counter. It's only in Nigeria that government doesn't carry people with disabilities along in their policies and prepare them well to be able to survive the new order.
Government should not force us to what we don't have capacity to do. We are not yet ripe for this cashless policy. Someone sent some money to me three days ago and I have not received the alert. Is this how they want us to survive?" "Government shouldn't have given deadline for the old notes. Our people have returned to the streets begging due to hardship.
It has been very difficult for us I must confess. There are those of my members in the rural communities who don't even have any family staying with them.
They have been coping with the assistance of good neighbours. Now, their situation has worsened because those taking care of them are also frustrated by this lack of naira," the physically impaired man lamented. Another physically challenged Nigerian, Mrs Funmilayo Abdullahi, said some of her fellow PWDs had fallen victims of scammers, while others lacked necessities to make online transactions.
She told The Point that the naira scarcity had affected them adversely. Abdullahi, a former women leader of the Joint National Association of Persons Living With Disabilities (JONAPWD) said, "We are really going through a lot of hardship and most of the people who are mostly affected are the uneducated among us. They are the poor people without Android phones and you can find most of them in the rural areas. They don't even have the money to get android phone.

Most of us don't have bank accounts. There are some categories who are living in isolation. They don't have money to purchase android to make mobile banking easy.
Some who have money don't know how to operate the phone. "This situation is making some of our members who are blind fall victims of fraudsters.
There is one of us who was scammed after someone assisted him in transferring double fund from his account. Most of us don't have android phones and don't have the knowledge of the online banking. This is what government should have considered before coming up with this policy.
"Some of us are losing the little businesses they have been managing with and they have resumed begging on streets. Some of our deaf members don't even know most of these naira policies. Some of them who don't stay close to Interpreters and who can't read are in the dark as to information.
Government should have considered us and sensitised us properly before embarking on this naira redesign.
There are no sign language interpreters on the television to interpret to them." "We have some of us who are spinal cord injury patients and there are some who use urine bags. These people can't go to banks to queue. The policies are really affecting them negatively.
There is no adequate information. Even for the blind using braille, it's only those who are educated that could read through braille. Most who are not educated can't read braille to make online money transfer. Government has to come to the aid of our members.
As I talk to you now, I don't have any cash with me and my situation wouldn't allow me to go and queue since I can't find POS operators in my area," she said. According to Ridwan Babawale, the Youth Leader of the Nigeria Association of the Blind, the cashless policy and naira scarcity have made life difficult.
"The only thing is that some banks and filling stations understand that we have to be considered first in everything they are doing. Whenever they see us with our white cane, most times, the security men reckon with us and assist us in getting attended to.
But, there are some other banks who don't care because of their selfish interests. "I was at the GTB in Akungba, Ondo State, after someone led me there, but I wasn't attended to after some hours. The next day, I returned to the bank with my white cane.
A security guard saw me and assisted in leading me into the banking hall and I had to spend five hours on the queue before I was given N2,000," he said. On how they had been copying with mobile and online transfer, he said, "With the help of technology, we the blind who have android phones are able to do that. There is a particular software, like an application that we install on our phone, we call it 'screen reader', whenever we touch the screen of our phone, the app will be reading what we are navigating on. So, we can do transfer easily, even without the help of sight."