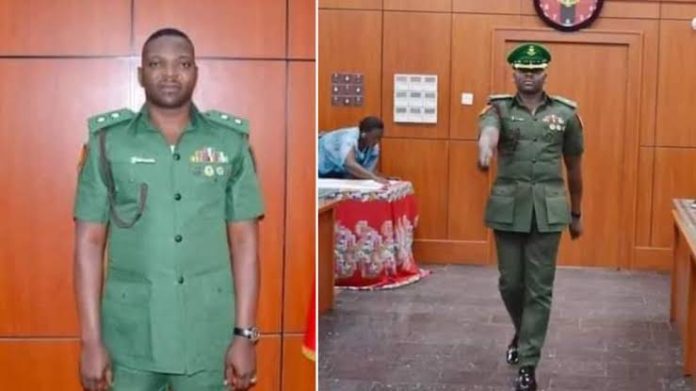 COLONEL Nurudeen Alowonle Yusuf, on Monday, assumed office as the Aide-De-Camp of the President-elect, Bola Tinubu.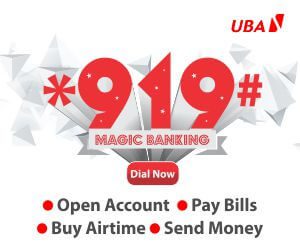 Yusuf had previously served in sensitive roles in the Presidential Villa during the Goodluck Jonathan administration and comes with a wealth of experience in intelligence and VIP protocol and protection.
He took many academic and military courses to become a top military officer in the Nigerian Army.
After completing his Ordinary National Diploma in Computer Science from Offa Polytechnic in the year 2000, Yusuf enrolled in the Nigerian Defence Academy, Kaduna, where he graduated with a Bachelor of Science in Engineering (Elect-Elect).
Between 2004 and 2005, he attended Royal Military Academy Sandhurst (RMAS), in the United Kingdom.
The RMAS is an institution where all officers in the British Army are trained to take on the responsibility of leading their soldiers.
In 2006, he attended the Nigerian Army Intelligence School in Lagos where he was trained in intelligence and security-related subjects in accordance with the Nigerian Army training policies and directives.
Furthermore, he attended the Young Officer's Course Infantry, NASI, another course in Kaduna in 2007 equipped him with military skills on the use of various types of weapon systems used in infantry units as well as special operations.
In 2008, Yusuf completed the Tactical Intelligence Officers and Security Investigations courses to improve his capabilities as a military officer.
Between 2009 and 2018, the multilingual officer, who is fluent in Yoruba, Hausa, English and French, had several military trainings in Mali, Pakistan, China, Israel and the United Kingdom.
The trainings include Military Intelligence Basic Officers Course (Mali); Junior Staff Course (China); Officers Advanced Intelligence Course, SMI, (Pakistan) Advanced Command and Staff Course (Shrivenham UK).
Col Yusuf obtained a Master's degree in Defence Studies from Kings College, London in 2018, and a postgraduate diploma in Peace Studies and Conflict Resolution from the National Open University (NOUN).
Yusuf recently completed another military course designed for Commanding Officers in Jaji, Kaduna, prior to his appointment as the ADC to the president-elect.
Other courses attended by Yusuf include Joint Information Course, Darfur, Sudan (2013); Humanitarian Recovery and Development Unit Course, Sudan (2013); Basic Counter Terrorism Training, Kontagora (2013); VIP Protection Leadership Training, Israel (2013); UN Military Observers Course, Egypt (2019); Joint Basic French Course (A1), Alliance Francais, Abuja (2019) and Joint Basic French Course (A2), Paris, France.
Begore now, Colonel Yusuf has served as an officer in charge (Technical) for 119 Intelligence Group, Lagos; Operations Officer, HQ 4 Brigade, Benin; Officer Commanding at State House Military Intelligence Group.
In 2015, he was promoted to Officer Commanding, Presidential (BGs) Body Guard, State House, Abuja.
In 2017, Yusuf served the Nigerian Army as Staff Officer Grade 1 for the Nigerian Army Intelligence Corp (NAIC).