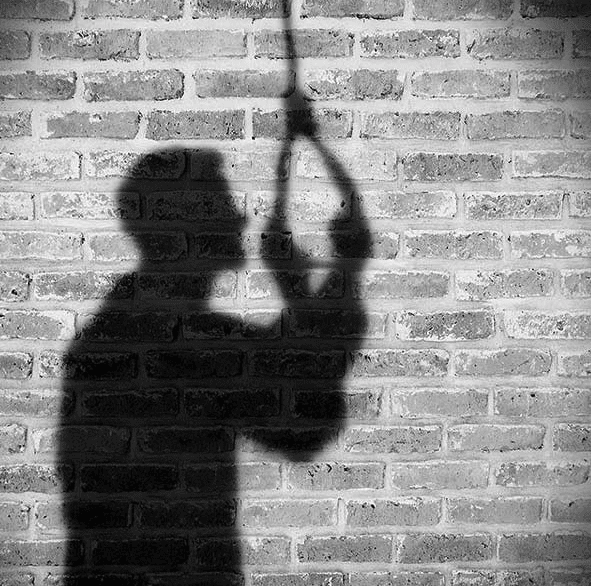 Say most youths get disappointed after failed efforts to achieve in life
BY TIMOTHY AGBOR, OSOGBO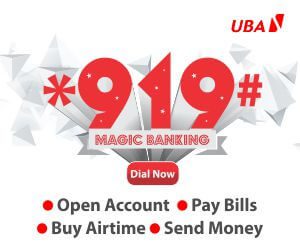 Health experts, clerics and parents have called on youths to be realistic with the current difficult situation in the country and desist from giving up whenever their dreams and aspirations are not met.
They gave the charge while lamenting worsening rates of depression and suicide among young Nigerians.
In recent times, several suicide cases across the country have been reported in the media.
The latest of the ugly development was the case of a young Lagos socilate, Farida Sobowale, who almost plunged into Lagos lagoon, save for the prompt intervention of people around. Sobowale said she was depressed over her crashed two months old marriage and decided to terminate her life.
Also of recent, there was the case of a young male dispatch rider who jumped into Lagos lagoon from the Lekki-Ikoyi link bridge penultimate week and died.
Earlier this year, a 300 level student of the Federal University of Technology Akure, Olona Joseph Oluwapelumi, committed suicide by hanging. There were speculations that the young man chose suicide over financial issues.
The tragic incident occurred at his off campus lodge around Aule area of Akure, the Ondo State capital.
These are a few incidents among numerous cases of suicide that have been recorded in the past few months.
On the other hand, depressed individuals are those who are experiencing a mental health condition called depression. Depression is a mood disorder characterised by persistent feelings of sadness, hopelessness and a lack of interest or pleasure in activities that were once enjoyable.
In Nigeria, depression is a significant public health problem, and at a prevalence rate of 3.9 per cent, with seven million Nigerians currently suffering from it, according to the World Health Organisation.
Several studies conducted among different populations have, however, reported a much higher prevalence. Studies conducted in Nigeria have reported the prevalence of depression among young adults, elderly and IDPs as 25 per cent, 26.2 per cent and 17 per cent respectively.
Findings by The Point revealed that depression and suicide cases were prevalent among young Nigerians (between the ages of 15 and 29) who face social adversity and difficulties in their respective pursuits.
Rampant among the methods of suicide from depressed people, especially in Nigeria, include jumping off the Lagos Third Mainland Bridge, ingesting sniper, a disinfectant and all purpose cleaner, drinking of pesticides/herbicides, engaging in drug abuse, excessive smoking, hanging oneself, among others.
Stakeholders disclosed that many of the victims of depression and suicide were those who expected better in life but got disappointed along the line.
They expressed worry that some of these young Nigerians developed depression while under the roofs of their parents and took their lives in silence.
A counsellor, Mrs Darasimi Ilesanmi, urged depressed individuals to speak up and not terminate their lives.
Ilesanmi advised youths to be realistic with situations in the country, especially the economic downturn and ensure that they don't become overambitious.

She said all religious beliefs preached against taking one's life, adding that it was vital for everyone to take to caution and not see disappointments as a window to end their lives.
She stated, "Depression is a mental health condition that is capable of affecting anyone irrespective of your social, academic or religious status. It is a condition that has continued to live with people forever.
"The statistics nowadays is alarming. It is more disturbing that the people taking their lives nowadays are young people between the ages of 18 and 28. Why we have continued to talk to people, especially those in our secondary schools, is that all stakeholders' hands must be on deck to ensure that we reduce this rate of suicide occasioned by depression.
"I understand the economy and the state of things in our society is enough to make people think of ending their lives untimely. The truth however is that we can always do better. Instead of being depressed, find someone to talk to. Grow in situations with people. Look for elderly people to share whatever you are going through with.
"It is very sad to lose our young people. Last week, a son of a Chief Imam died after taking Sniper pesticide. He was said to have been depressed out of his parents' utterances and some other personal issues. We should all be careful of how we talk to people and what we say in people's faces."
"We should avoid staying alone. Engage in exercises and find ourselves around people who would encourage us everytime. It is very important for young people, especially those of upcoming age," she added.
In their separate remarks, two clerics, Ustadh Adam Abdulrasak and Pastor Kelvin Orukpe, said Islam and Christianity abhor suicide.
According to them, whoever kills himself stands to incur the wrath of the Almighty in the grave and in the hereafter.
They urged young people to take to advice from elderly people, exercise restraint in chasing worldly affairs, embrace hard work as well as commitment to serving God and humanity.
The respondents underscored the need for the government and other stakeholders to raise awareness about mental health, provide support, and create an environment where individuals feel comfortable discussing their feelings.
They also urged people to draw the attention or seek help from mental health professionals, helplines, or support networks when they detect someone struggling with depression or suicidal thoughts around them.
Some parents, including Mr Elias Igwe, Mrs Kehinde Adeoye and Mr Thompson Fagbinle, urged youngsters not to expect "too much" in life as the living conditions of Nigerians and economy continued to nosedive.
"We can only continue to call on our children to put in their best and should not expect too much because in this life, there are challenges and the earlier out young ones are aware of this, the better for everyone. In their academic pursuits, they should take us, their parents as friends and discuss their challenges with us. Isolating themselves and refusing to speak up won't help matters. I want young Nigerians to be hopeful despite what we are going through as a nation," Igwe said.