BY TIMOTHY AGBOR, OSOGBO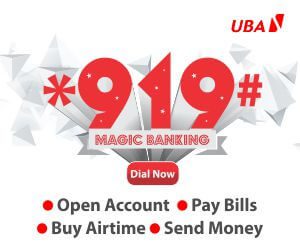 The Police in Osun State have arrested three men for allegedly robbing a woman in Ijebu-Jesa, headquarters of Oriade Local Government Area of the state.
The victim, whose name was not disclosed, had hired a 20-year-old man, Innocent Emmanuel, to carry out construction work in her compound but the labourer allegedly invited his friends from Lagos State to rob her.
Innocent was accused of mobilising his two friends, identified as David Kelvia, aged 23; and Chimaobi Joel, aged 24, to his client's house in Ijebu-Jesa and dispossessed her of her belongings.
The suspects were said to have broken into the house after scaling through the fence on August 2, 2023 at about 8:30am.
Armed with axe and other dangerous weapons, the suspects allegedly broke the door to the house before gaining entry.
They allegedly attacked the owner of the house, tied her hands and legs with ropes and blindfolded her with a piece of cloth while ransacking the house.
The Police Public Relations Officer, Yemisi Opalola, who confirmed the robbery, said the suspects carted away cash sum of N260,000, gold jewellery worth N50,000, Techno phone valued N60,000, Blu Android phone worth N100,000, voter's card and an Ecobank Automated Teller Machine card, all properties of the victim.
After the suspects left, the victim was said to have phoned the police before the hoodlums were arrested in the neighbourhood while trying to escape with their loots.
Opalola said Innocent confessed to the acts in his statement with the Police, adding that the suspect disclosed that he was a labourer hired by the woman to walk in her compound and that he had worked for sometime before arranging his friends in Lagos to join him in robbing the woman.
The PPRO said the trio would be taken to the court for arraignment after completion of investigation.