The Chief Executive Officer of the African Cable Television, Godfrey Orkeh, urges the National Assembly to pass the anti-competition bill in order to break the monopoly that has been a major challenge in the pay TV industry. He spoke with ABIOLA ODUTOLA. Excerpts: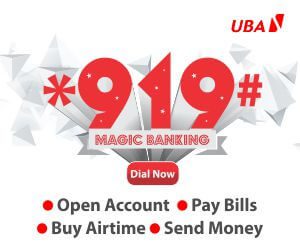 How would you assess the pay TV industry?
The pay TV industry has gone through a lot over the years. From the beginning, the industry lacked the best of television entertainment and several promises made by some operators were not fulfilled, and these were supposed to be the standard in the market. There has been a gap waiting to be bridged by a provider of international and lawful contents using the latest technologies available, at affordable rates to different customer groups.
How can an operator meet these needs, given the fact that many companies had come and gone?
Innovation is key here. It is the only bridge that can give any operator great reception from Nigerians. The market would embrace innovation and subscribe to it 100 per cent. It is important for operators to be in line with its projections in terms of achieving the targets that it set to achieve, and the market that will actually be receiving it. There are lots of cash turnouts and Nigerians are responding to them as they are ready to patronise them and they would be excited about the quality of what they bring on board.
You talk about innovation, what does it take to create content in the industry?
There are two types of content in the industry. You either buy the raw content or you buy the linear content. The linear content is a channel that somebody has put together. It is like somebody who goes to a restaurant to buy food. You buy already finished food. And if you decide you do not want to buy finished product, you cook yours. You go to the market and buy the raw materials yourself. So those are the two categories. For instance, BBC, Fox, Z Cinema, Channels and MTV among others are linear channels.
Monopoly has been a major barrier in the pay TV industry. How can an operator break this barrier?
That war must start with legislation. The legislative structure of Nigeria allows a dominant player to take advantage of the environment. Pending when that is done, industry players must prove to Nigerians that they can own a decoder at an affordable price. Beyond that, great content is another factor that can give operators an edge over others. Technically, there is no exclusivity anymore and we expect the National Assembly to handle that. With a 170 million population and about 26 to 30 million TV households, the market is open for any operator that is ready to offer content that will make competitors understand that the market is beyond the English Premier League.
Hackers are posing a big threat to pay TV operators. What measures can be taken to curb the menace?
The solution to that is to invent a decoder that will not be penetrable by hackers. The developed nations have phased out decoders that use cards as they switch to card-less decoders. That is innovation because when a customer puts the card into the decoder, there is communication between the card and the decoder. If you want to hack it, you will listen
For the concluding part of this story and others, grab your copy of The Point from your nearest vendor