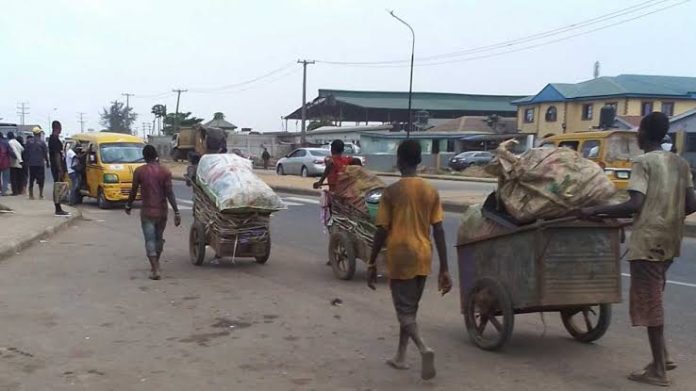 From early next week, Delta State will commence a special operation, tagged: "Operation get rid of cart-pushers" in all the pilot cities.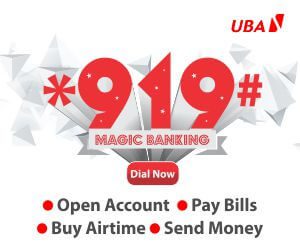 The operation entails arresting cart-pushers and charging them to court for degradation of the environment.
Speaking to newsmen, the Chairman, State Taskforce on Environment, Hon. Sylvester Oromoni, stressed that the exercise was part of measures to rid the state of filth and indiscriminate refuse dumps.
"The enforcement team will no longer spare cart pushers as they do not dispose collected wastes appropriately.
"This move became expedient to clear the operators from the streets following the disturbing growing trend of environmental degradation in some parts of the state which was occasioned by the activities of the cart pushers in a bid to return sanity to the affected areas.
According to him, "its no longer business as usual, we are going to step up efforts to make Delta cleaner and livable for all."
Oromoni also charged the Private Sector Participants (PSP) operators to discharge their duties effectively.
"However, the efforts to protect the environment are being hampered by the activities of cart pushers who engaged in the flagrant acts of indiscriminate waste disposal in such places as canals, road medians, undeveloped properties, among others posing danger to the environment.
"The menace of cart pushing in some parts of the state has led to the rise of indiscriminate waste disposal, flooding, and exposure of residents to myriads of health hazards.
"We cannot fold our hands and watch few unscrupulous elements jeopardize efforts of the State to make our state cleaner, healthier and livable for all.
"We are extending the operation to other areas because it's an ongoing exercise that will be sustained.
"To this effect, all forms of cart pushing remain banned and anyone caught contravening the Environmental Laws of the state will face the full wrath of the law."
He, therefore, appealed to residents to imbibe the culture of bagging their wastes and giving them to the assigned Private Sector Participant, PSP, and operators rather than patronizing cart-pushers or dumping them on the roads and other unauthorized locations.
Speaking further, Oromoni who cited NIMET prediction, warned that, the increasing frequency of extreme weather events indicates that year 2022 will likely experience days with extremely high rainfall which may result in flooding.
"It will be recalled that the Nigerian Meteorological Agency (NiMET) predicted that the country is expected to have rainfall amounts from 400mm in the North to over 3000mm in the South.
"With this, we advice those living in the coastal areas to always monitor the water level to be on the safe side," Oromoni stressed.