Medical and health experts have revealed that drug abuse is a prerequisite for mental illness, adding that drug abuse addicts are prone to having many problems like mental, psychological, financial, educational, occupational, and family issues, among others. These, according to them, come with enormous implications.
According to the United Nations Office on Drugs and Crime statistics for the year 2007 in Nigeria, the estimated lifetime consumption of cannabis among the population is 10.8 per cent. This is followed by psychotropic substances and amphetamine-type stimulants, which is about 10.6 per cent; heroin is next by 1.6 per cent and cocaine closely followed by 1.4 per cent in both urban and rural areas.
With regard to gender, drug abuse appears to be more prevalent among males by 94.2 per cent to females with 5.8 per cent.
Multiple drug use nationwide is about 7.88 per cent to varying degrees, while local plants abused include smoking of pawpaw leaves and seed of Zakami (datura metel), which usually grows in most of the North Western and North Central regions.
Psychiatrists have stressed that parents have a major role to play in checkmating drug abuse, by spending more time with their children, observing what they drink to be sure they are not mixing substances with soft drinks and helping them get help as fast as possible, where such is detected.
A consultant psychiatrist at the Department of Behavioural Sciences, University of Ilorin Teaching Hospital, Ilorin, Kwara State, Dr. Alfred Makanjuola, said there had been an increase in drug abuse in Nigeria despite all efforts to educate people about the dangers of drug abuse.
Acknowledging that drug abuse is a global problem and that the situation is not different in Nigeria, Makanjuola said, "They mix tramadol, cough syrup with codeine inside soft drinks and when you see them carry soft drinks around the house, as a parent, you feel that your child is just taking only soft drinks, but it's loaded with opioid, which is in tramadol and it is in the same group with heroine".
The drug abuse specialist said some youths would buy cartons of tramadol and cough syrup with codeine and that this has shot up the prices of these medications, adding that a lot of youths also take Benzodiazepines, such as Reflon and another type they referred to as skunk. "When they take alcohol, you can smell it as parents, but you cannot smell these ones when they take it," he added.
Makanjuola explained that the first symptom is that parents will start noticing drop in grades of their children in school to the extent that some have been sent away from the university with GPA of 1.0 or even lower.
"the internet has also compounded the problem; they can buy online and suppliers will come to their gates to supply them"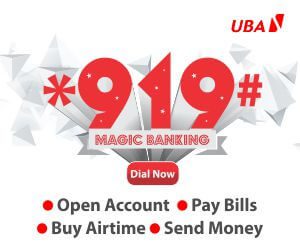 "We have to keep writing the university that they should understand that they have problem and they should be given some time, that they will come back to school when they are fit enough. On the average, there is no month I do not write the university at least six letters, asking them to please not send them away so that we can rehabilitate them and they go back to school," he revealed.
Makanjuola said that drug abuse affects different aspects of the addicts' lives, starting from finance to The Point where they lie to parents that they are sick, steal their parents' money to buy drugs or steal their friends' phones and they spend at least N1,000 a day.
He added: "Drug abuse addicts usually have clashes with the law and I have to write letters explaining that 'this boy has problem' and that they should release him. They are often raided by policemen and arrested and kept in detention."
He concluded that drug abuse addicts were prone to having problems like mental, psychological, financial, educational, occupational, family issues; breakdown in family relationship, loss of integrity and the implication is enormous.
"Reason is that parents don't have time for their children; the internet has also compounded the problem; they can buy online and suppliers will come to their gates to supply them," he added.
Consultant psychiatrist, Federal Neuro Psychiatric Hospital, Benin City, Edo State, Dr. Osundina Adeagbo, confirmed that youths have been taking cough syrup because of the codeine content in it, which is an opioid (most often use medically to relieve pain); various forms of cannabis like SK (skunk weed) along with the common ones like alcohol, cigarette, cocaine and heroine.
Adeagbo confirmed that addiction to drug can lead to mental illness, adding, "Studies have shown that there is a link between cannabis and schizophrenia; schizophrenia is a severe form of mental illness that results in loss of touch with reality. It affects the individual's perception, emotion and behaviour. It also affects the individual's functioning."
He however stressed that addiction itself, without any associated mental illness, also needs to be treated, because the goal is to prevent psychotic disorders, (severe mental disorder that causes abnormal thinking and perceptions), from developing.
"So it's better to identify people with addiction problems and commence treatment on time, because if this isn't done on time, they become more difficult to treat. First, they need to be treated by psychiatrists and Nigeria is now moving in the direction of subspecialties in psychiatry.
"So individuals with addiction problems, as much as possible, should be managed by psychiatrists in the field of drug addiction," he said.
Adeagbo said in the treatment regime of a patient, the history of the patient's use of psychoactive substance is important; as it is very necessary to find out how the individual started, how long he had been abusing the substance, how he was introduced to the substance, other substances used and finding out the difficulty with controlling the use of substance, withdrawal symptoms when substance is not used and any sign of physical or psychological harm.