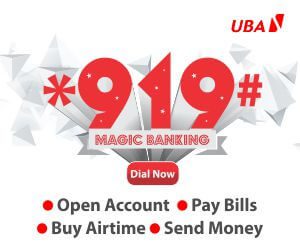 BY AGNES NWORIE, ABAKALIKI
Youths in Ebonyi State have urged the government to implement the recommendations of the #EndSARS judicial panels of enquiry in Nigeria.
They made the call in Abakaliki, the state capital, during a two-day-seminar for youths tagged, 'You matter in this matter.'
The seminar organised by YouthHubAfrica in collaboration with other partners was aimed at enlightening participants on their rights as citizens, creating structured pathways for citizens to report cases of human rights violation, and fostering a mutually beneficial relationship between the citizens and the government for rapid national development.
The youths said that the detailed copies of the recommendations should be made available to the public and implemented to the letter for progress.
The Field Officer for YouthHubAfrica in Ebonyi State, Augustine Onwe, who said that dialogue, rather than violence, was the best approach to issues, urged the government to implement the recommendations of the panels for the sake of equity, fairness and posterity.
"The project, 'You matter in this matter' emphasizes that the life of everyone matters. One of our expectations in this project is to ensure implementation of recommendations of all the #EndSARS panels in Nigeria.
"If you remember during that protest, some demands were made and government made some promises but till now we are yet to see them fulfilled. From our findings, some of these panels were suspended, some didn't seat at all, some sat and made some recommendations to government like our case in Ebonyi.
"The panel sat, completed the assignment and submitted their reports to the state government, but funny enough nothing has been heard.
"We expect the state government to start implementing some of the recommendations from the panel by way of compensating people whose rights were trampled upon by security agents and by reforming the Nigeria police," he said.