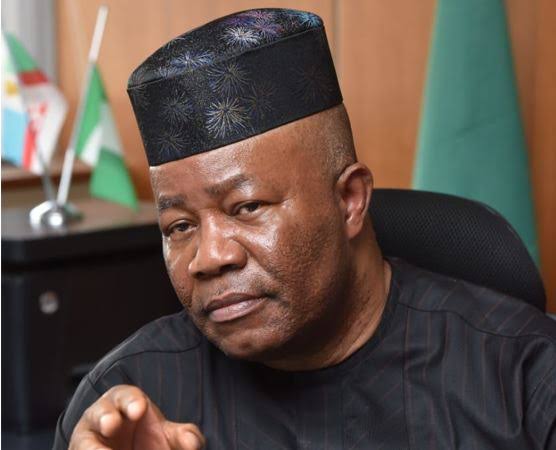 The Economic and Financial Crimes Commission has asked a former Minister of Niger Delta Affairs and senator-elect for Akwa Ibom North-West District, Godswill Akpabio, to report at its headquarters in Abuja for interrogation over a corruption investigation against him.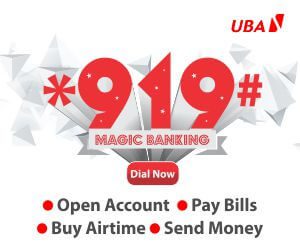 Akpabio is one of the contenders for the office of the Senate president in the 10th National Assembly.
The EFCC asked Akpabio to "personally report" to the anti-graft agency on 9 May.
This was contained in the EFCC follow-up letter, dated 13 April, to Akpabio through his lawyer, Umeh Kalu, SAN.
Akpabio, a former governor of Akwa Ibom State, was earlier invited by the EFCC in March but Kalu, in a letter to the commission dated 27 March, said his client would not be able to honour the invitation due to a scheduled medical appointment overseas.
According to Kalu's letter, the senator-elect was suffering from pneumonia and cardiac arrhythmia and was advised to seek medical treatment abroad.
Pneumonia is an acute respiratory infection that affects the lungs making breathing painful and limiting oxygen intake, while cardiac arrhythmia on the other hand is an irregular heartbeat.
"It is in the light of the above, that we respectfully request that our client's appointment with you be rescheduled to a date convenient to your officers, preferably after the Easter and Ramadan holidays," Uche, the lawyer said in his reply to the EFCC on behalf of Akpabio.
It is unclear, for now, if the invitation was in connection with his activities while serving as Minister of Niger Delta Affairs or during his tenure as governor of oil-rich Akwa Ibom State.
Akpabio's spokesman, Jackson Udom, reportedly said on Friday that he was not aware of the EFCC's invitation.
The EFCC began an investigation into the alleged theft of N108.1 billion of Akwa Ibom State funds in 2015.
The investigation was triggered by a petition to the commission by an Abuja-based lawyer and activist, Leo Ekpenyong.
Four months later, the EFCC detained Akpabio over the alleged fraud.
Akpabio after leaving the EFCC headquarters denied being detained but said he was summoned to respond to corruption allegations.
"A young lawyer from my state," apparently referring to Ekpenyong, "has been petitioning the EFCC accusing me of corruption," Akpabio explained why he was invited by the EFCC.