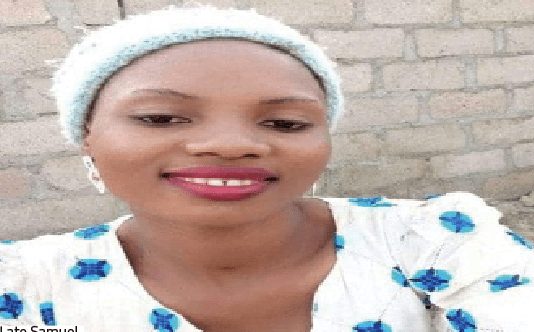 BY TIMOTHY AGBOR, OSOGBO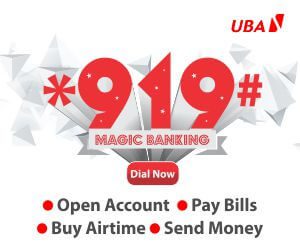 Over four months after the gruesome murder of a student of the Shehu Shagari College of Education in Sokoto State, Miss Deborah Samuel, notable religious leaders in the country have called on the Nigeria Police Force to fish out her killers and bring them to justice.
Samuel was stoned to death in May, 2022, by some students believed to be her classmates over allegations of blasphemy.
The state police command had allegedly been silent on the case as the prime suspect in the murder was said to have fled to Niger Republic.
Speaking at a meeting of religious leaders in Ede, Osun State, the representative of the Osun State Grand Imam, Abdulsalam Akinwunmi, disclosed that the prime suspect in the stoning and lynching of Samuel had reportedly run to Niger Republic since the incident occurred and expressed sadness over the inability of the police to apprehend him.
"For Deborah, we the Islamic leaders in the South West have not been happy since the incident happened because there is no place where Muslims were asked to kill others in the Quran. I heard that the main person who coordinated the tragic killing of Deborah has escaped to Niger Republic.
"I wonder why some of these Northern Muslims fight unnecessarily. The case of blasphemy happened during the time of Prophet Muhammad, he didn't kill anybody. So, why are we killing because of blasphemy? Where is it in the Holy Quran that you should kill for God? I tell you that this is the work of unknowledgeable Muslims, those I refer to as extremists and we can't condone them.
"The number of Christians killed in the North is more than Muslims but they are killing Muslims too. Just two weeks ago, a mosque in Zamfara State, the whole congregation was wiped out. Most of the Northern Muslims are extremists and we on this side know that. We want justice for Deborah too," Akinwunmi, who represented the Chief Imam of Osun State, Sheik Musa Animashaun, noted.
Also calling on the police to ensure that Deborah's case was not swept under the carpet, the Catholic Archbishop Emeritus of Abuja, His Eminence, John Cardinal Onaiyekan, said it was painful and disappointing that nothing has been heard over the case till date.
Cardinal Onaiyekan tasked religious leaders to ensure that they caution and sensitise their followers against extremism and fanaticism.
He said what happened to Deborah wouldn't have occurred if religious adherents had imbibed tolerance, love and harmony.
According to him, "Each time I remember how Deborah was killed, I feel pained because such an agonising death wasn't warranted. Those who carried out such an ungodly act called themselves Muslims. Or, maybe we should say that they are bad Muslims. If some Christian youths are doing something very bad, Christian religious leaders should hold them accountable. They should do something about it and we believe that when some Muslims, extremists as it was been used by our Sheik, are doing things that are even giving Islam a bad name, they shouldn't fold their arms and say they can't do anything about it, they should be able to do something about it for our sake and for the rest of the nation.
"I want to call on the police to ensure that wherever the culprits are hiding or escaping to, they should be arrested and brought to justice. This is a means of expressing fairness and justice," the cleric said.
Other religious leaders who spoke at the gathering, urged Nigerians to allow peace, love and tolerance reign in their daily interactions.
Speaking, a traditional religion leader, Fafolarin Agboola, said no religion is inferior to the other, adding that all religions should be treated equally.
He expressed displeasure that the Traditional African Religion was not being recognised by the Federal and State Governments as they do to Christianity and Islam, wondering why traditional religion worshippers don't get holidays like their counterparts.
Agboola, the Secretary, International Council for Ifa Religion and Avid Practitioner of Yoruba Spirituality, urged all adherents to embrace peace and oneness and called on governments to be fair to traditionalists by approving public holidays for them.
The Catholic Bishop of Osogbo Catholic Diocese, Most Rev John Oyejola, said part of the reason the Diocese held its first synod was to promote peaceful co-existence among different religions.
Meanwhile, the Sokoto Police Command, through its Public Relations Officer, DSP Sanusi Abubakar, had said the police was still on the trail of the fleeing Muslim youths who killed Samuel.

He said those arrested by the police were not the prime suspects, adding that "they were only among those who organised the riot."
While disclosing that those arrested were still in remand custody as ordered by the court, Abubakar said, "those ones we arrested then, though not the suspected killers, contributed to the violent riot and were arraigned in court where the judge ordered that they should be remanded. Concerning those suspected killers, we have circulated their pictures to media houses and sent our intelligence to every part of the state.
"We are still on the lookout for them and we are confident of arresting them wherever they may be hiding. We will flush them out and arraign them before a competent court of law.''