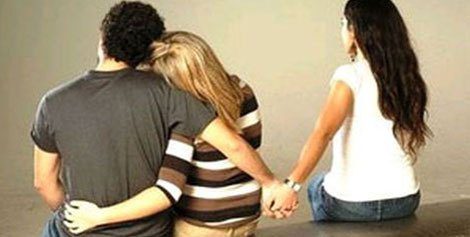 BY BRIGHT JACOB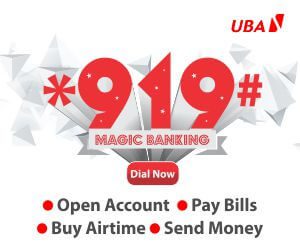 A popular adage says that marriage is not a bed of roses. And for many Nigerians, it has been argued that the meaning of a "bed of roses" could vary from one person to the other.
The Collins Dictionary, however, defines it by stating that if one says that a situation is not a bed of roses, he or she is simply saying that it is not as pleasant as it seems, and that there are some unpleasant aspects to it.
According to some Nigerians, especially Nigerian men, the part where "unpleasant aspects" was highlighted suggests that a man could have or was entitled and at liberty to engage in an extra-amorous affair outside the sanctity of his marital bed. After all, according to them, "men are polygamous" in nature.
Furthermore, there are other men (and even women) who believe that a single woman cannot satisfy all the sexual demands and appetite of a man. These men go as far as possible to use the "exploits" of King Solomon in the Bible, who had 300 wives and 700 concubines, to justify their sexual "gluttony."
Not long ago, a Big Brother Naija ex-housemate in the "shine ya eye" season, Boma Akporie, told the presenter of the show, Ebuka Obi-Uchendu, during the reunion show of the popular reality television show, that 98 percent of Nigerian men had girlfriends.
During the Season 6 edition of the show, Akporie had been romantically involved with a "married" female housemate named Tega Dominic.
Because of the backlash he received from Nigerians, Akporie, in his defence, marveled at the hypocrisy of Nigerians and declared that 98 percent of Nigerian men had girlfriends.
"We try to act like we take marriage very seriously," Akporie said. "But 95 percent of married men in Nigeria have girlfriends. Probably 98," he said.
"I would say things people are afraid to say. It's true now….98% of married men in Nigeria have girlfriends….Almost all the married men have girlfriends. All these girls….all these things they buy…the bills have been footed by married men," Akporie maintained.
A lot of Nigerians came for his head, insisting that the statistics he reeled out were bogus and unsubstantiated.
Whether Akporie was correct or not with his assessment, the flurry of stories about cases of marital infidelity hitting several news media and the increasing number of divorce cases in various courts of law, are undeniable pointers to the cankerworm eating deep into the fabrics of the sacred institution of marriage.
There had also been those who gave unsolicited advice to men to go for multiple wives as a panacea to solve the infidelity question. But even where that had happened, there had been reports of the man getting caught with another woman, who was not anything near his wives, warming his bed.
A marriage counselor, Reginald Anene, told The Point that the issue involving married men having extramarital affairs was "a very complex one."
According to him, a lot of factors were responsible for it, as it was also peculiar to certain individuals.
Anene, who is also a pastor at The Christian Life Ministry, told our correspondent that there was a possibility that most of the men who engaged in such affairs may have probably been like that even before they got married and were, therefore, sexually active. He listed temptation, being with the wrong crowd, lack of respect and attention from the wives, as other factors responsible for marital infidelity.
He said, "It is a very complex issue. There are a lot of factors responsible for that. The truth is this; it is peculiar to certain individuals. And you can't rule out the fact that these men probably have always been that way even before they got married….that is one.
"Two, the issue of temptation can be there. The issue of not being happy with marriage can be there. Yes, it could be as a result of the fact that he is with the wrong crowd. So, there's really not one factor that you can point to as the particular reason why men do that…there are a lot of reasons.

"But like I said, it is peculiar to each person. And then for some people, it may be a combination of so many things. It may actually be as a result of maybe the wife not being what the man had always wanted or the wife not being "sophisticated" in bed as he would have wanted.
Anene, however, argued that the existence of those factors, notwithstanding, it should not be an excuse for a man to be wayward morally as there were other men who were confronted with the same challenges, but stayed true to their marriages.
"That's not to say that those factors I mentioned are excuses, anyway. Because there are still some men who are very sexually active when they got married or whose wives do not give them the kind of respect or attention they feel they deserve, or probably the wives are not good in bed, and they still would not 'go out'. So, it's a case of individuals," he told our correspondent.
Posed with the question about men being naturally polygamous in nature, as some have insinuated that men have polygamy in their blood, Anene said on the contrary, such analogy about men being polygamous in nature was not only a "myth" but also something "contrived" by the society.
"I think most of these are contrived. I think it is something that society came to accept. If you live in a society where it is frowned upon, you're more likely not to think that way. But if it's a society where it is permissible, you will do it. And who is to say that women, too, do not feel the urge to go have extra-marital affairs.
"How many of these marriages do you know for you to come to that conclusion? We have to be very careful so that we do not bring this kind of discourse into subjective reasoning"
"But because society frowns at that, because society, ordinarily, does not accept polyandry, it's a non-issue here. Thus, it's a question about the kind of society you live in.
"It's also an expectation and a fallacy…a myth that has been perpetuated through the years," he added.
Asked whether it was possible 98 percent of married Nigerian men had girlfriends, the author of several books said such a conclusion was not objective. He faulted the unlikely use of proper scientific methods to arrive at that conclusion.
"Anyone making such a claim is just being subjective. You're not being objective because….did you carry out any survey? Where's your data? When people say things like that, they do not really understand the implications of what they say.
Continuing, Anene said, "For anybody to accept that, you must prove it empirically through data, through research that others peer-reviewed to be true. So, what it simply means is that if we have 50 million men who are married, 47.5 million have girlfriends?
"Do you know where that creates a problem? It, therefore, means that these men are also having extra-marital affairs with other people's wives, not only girlfriends…if you, of course, choose to follow that statistics," he said.
Reminded of the many stories about infidelity and all the divorce drama in the courts of law which may be a solid ground backing and justifying such claim, Anene said using such to make "conclusions" about the divorce situation plaguing marriages would be equivalent to making a "fallacious statement."
According to him, because one was inundated with such tales almost on a regular basis didn't mean he or she knew all there was to know about the subject or the people involved.
"Let me just say something that we were taught in philosophy. It was General Studies 101 in my first year in the University. I think it was Philosophy of Thoughts. We were talking about fallacious statements, and I remember the lecturer gave this illustration on the topic.
"He said that imagine you went to a place and the first goat you saw was black. The next day, you came and you saw a second goat, and it was black.
And the third day, you went to that area again, and you saw yet again a black goat. There's every likelihood for you to come to a conclusion that all goats in that neighborhood are black.
"But you see, that would be a fallacy of statement because you have not seen all the goats in that area. And so, just because you heard one, two, three, four, five….to ten stories of marital infidelity shouldn't make you think doom and gloom about marriage.
"You should ask yourself how many people in the world you know. How many marriages do you know? In your lifetime, you'd probably not know more than about, say, 500 people intimately.
"So, how many of these marriages do you know for you to come to that conclusion?We have to be very careful so that we do not bring this kind of discourse into subjective reasoning," Anene concluded.