BY AGNES NWORIE, ABAKALIKI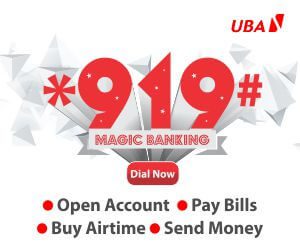 A Magistrate's Court sitting in Abakaliki, Ebonyi State has sentenced a Police Sergeant, Obeta Levi, to 18 months imprisonment for stealing a gun belonging to the state police command.
Levi, who was attached to the Operational Department of the Police in the Command, had since been dismissed following the incident.
He was deployed in 2020 as a Police Orderly to the Head of Service in Ebonyi State, Chamberlain Nwele, and handed a Police AK 47 gun on August 26, 2020 but allegedly failed to return it.
Police prosecutor, Inspector Chinedu Mbam, told the court that the suspect was supposed to return the gun at close of work the same day but failed to do so, nor did he make an official report on the alleged missing gun at the station until nine months after, when he was arrested.
According to Mbam, the state Police command launched a search for Levi who allegedly absconded from work for nine months and changed his mobile phone numbers and residential address.
Mbam said that around midnight of April 16, 2021, Levi was arrested at Osborn La Palm Hotel, Abakaliki through police intelligence.
Levi, however, pleaded not guilty to the allegations slammed against him.
Magistrate Nnenna Ukpabi, while delivering his judgement, found him guilty as charged and sentenced him to one and half years in jail for "stealing gun through conversion," without an option of fine.
He advised other police officers to always discharge their duties judiciously for posterity sake.
In an interview with The Point, counsel to the convict, who is also the Chief Legal Aid Officer in the state, Marcel Akamabe, thanked the court for giving his client a minimum sentence.
"Normally, when you lose a matter you feel bad especially when it has to do with the sentence of one's client just as what played out in court. All the same, I commend the court for being very lenient with the sentence by bringing it down to a year and half. To me, it is still a victory because if the maximum sentence were to be given, he would stay there for a very long time, as long as seven to nine years," he said.
Akamabe said that the convict had realised his mistakes, stressing that he had shown remorse.