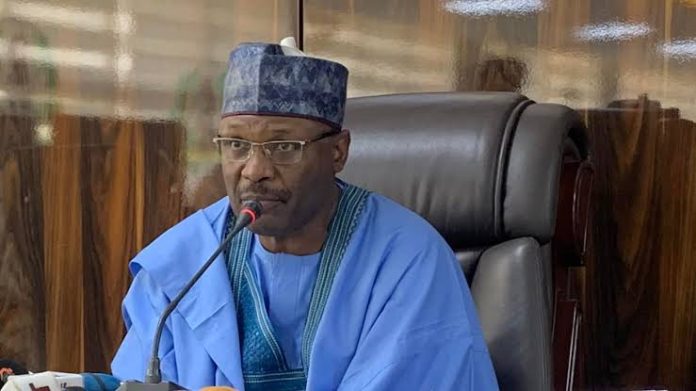 BY TIMOTHY AGBOR, OSOGBO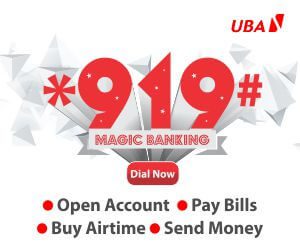 The International Society for Civil Liberties and Rule of Law has asked the Independent National Electoral Commission to obey the order of the court mandating it to release materials and documents used for the February 25 presidential election to the People's Democratic Party and Labour Party and their candidates for inspection.
Intersociety, Nigeria's leading democracy, human rights and rule of law advocacy organization accused the National Chairman of INEC, Mahmood Yakubu, of not being remorseful over the manner the commission conducted the presidential poll.
According to a statement made available on Sunday by the chairman, Intersociety Board, Emeka Umeagbalasi, Yakubu ought not to be threatening the presidential candidate of PDP, Atiku Abubakar of defamation of character lawsuit, saying it was an attempt to distract the litigant.
The statement reads, "Intersociety is deeply shocked that despite widespread public outcries and brazenness of the rigging, the 54 top officials of INEC including Prof Mahmood Yakubu have remained unperturbed, unmoved and remorseless. The worst of it all is that Prof Mahmood Yakubu as INEC Chair is still going about parading himself as "professor of integrity and character"; to the extent of "threatening the PDP and its Presidential Candidate (Alhaji Atiku Abubakar) with a defamation of character lawsuit (for calling on INEC Chairman to resign on the ground of lack of character and integrity). It has also never been heard that a child is beaten and forced not to cry.
"Intersociety makes bold to say that there is no more professorial and personal integrity and character of the INEC Chairman left to be defamed. It is also obvious that resorting to "threat of character defamation lawsuit" by the camp of INEC Chairman is a ploy to intimidate and muscle the fundamental human rights (rights to freedom from discrimination and freedom of conscience and expression) of tens of millions of aggrieved voices including victims of the INEC Chairman's vicariously or directly coordinated armada of presidential electoral fraud of 2023.
"By convention and law, INEC Chairman is vicariously or directly liable for his conducts or misconducts, actions or inactions or commissions or omissions in the performance of his official duties. This is more so when Section 2 (3) of INEC Establishment Act of 2004 clearly or unambiguously stated that 'the Chairman and members of the Commission shall be persons of unquestionable integrity'.
"INEC and its Chair must be stopped from nefarious conducts capable of plunging Nigeria into intractable dangers. The Commission's resort to "technicalities" and other escapist clandestine conducts are totally condemned and must be unmasked. INEC must also be warned that this is not the 2019 post presidential poll judicial proceedings fueled by judicial technicalities and escapist loopholes. Intersociety has it on good authority that the Commission's recent decision to approach the Presidential Poll Petition for an order to "reconfigure BVAS" was externally plotted and done in bad faith-leading to the camp of the rigged in political party celebrating the obtained order as "a game over verdict."