Kayode Olasehinde, popularly known as Ajirebi, and Pa James in the Papa Ajasco TV movie series, is one of the comedians to reckon with in the Nigerian film industry. In this interview with ADELEKE ADESANYA, the 57-year-old actor spoke on issues affecting the film industry and his preferred roles among others. Excerpts: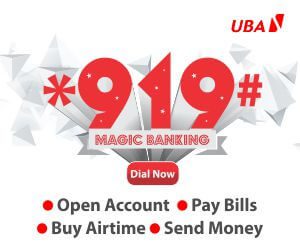 It has been a while since you featured in a movie. Hope all is well?
I am still in the movie industry; but I have not featured in movies for some time now because the available roles are not what a personality like me can take, looking at my age. I cannot imagine a situation where I will be in bed with a young lady in a movie, or someone like me will be carrying a gun on the street to interpret the role of an armed robber. These are the roles that are common these days, which I cannot take. But if it is a full comedy role that the world identifies me with, I am always available.
What do you think are the problems of the Nigerian film industry?
The Nigerian film industry is dying as a result of discrimination by people who have formed themselves into groups. They believe in calling their caucus members only for acting, whether active or not. They invite them for roles they don't fit into. This is one of the factors that aid poor performance in the industry, because the selection of these people is not usually based on merit. And as far as I'm concerned, I am a one-man army in the industry. I move with whoever calls me for a job, irrespective of the group he belongs to. If you need me and call me, I will be there to act for you. If you watch our movies very well, you would easily be able to tell which group produced a particular movie, through the actors lined up.
To what extent do you think this caucus issue has affected the film industry?
It has affected the film industry to the extent that marketers now dictate who should appear in movies for them. Unlike when the script writer would determine the best actor for the roles he had in his movie, it has now come to the stage where marketers who are not professionals will determine who to use in a movie. I believe this is a bad tradition for the industry.
What can you say are your challenges being a comedian?
I don't have any challenge in this profession, especially when it comes to my roles. God has always been my strength to the extent that I find acting as easy as anything, because everything about my life is comedy. Though some people encounter challenges in the course of acting out their roles, for me, I always find it easy.
Comedy in this country seems to have been taken over by the younger standup comedians. Do you feel threatened?
They are not a threat to me personally. Even abroad, they have 'actor-comedians' like us just as they have stand-up comedians. Moreover, I love most of the stand-up comedians a lot because they are superb.
For the concluding part of this story and others, grab your copy of The Point from your nearest vendor