Amid the rumour making the rounds on social media that leading indigenous rapper, Olamide, stole intellectual property of popular music star, D'banj, the foremost singer has cleared the air, saying that Olamide didn't steal his song. D'banj who finally come out on twitter to dispel the rumour, said he recently heard that Olamide was accused of stealing his song but noted that such a thing never happened.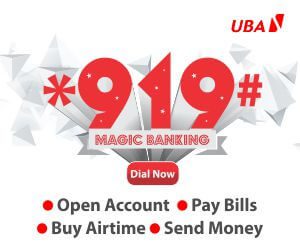 He said, "Apart from that, anyone can have access to my house as it is always open. Moreover, I have songs you guys have not heard. I have songs that I'm about to release with producers you guys have asked me to work with. From time, anyone can come into my studio and listen to our songs and not just Olamide can come in. To me, it's not stealing, I see it as inspiration.
"This particular one, this is a line I have been saying for a long time, 'Shake it, don't break it, it took your mama nine months to make it.' I actually heard it from Prince Aremo Oniru. Even Olamide had played about it saying, 'Baba if you no use this line I go use am o' but I said 'I go use am.'"
Meanwhile, efforts by The Point's reporter to hear Olamide's side of the story were not fruitful as calls put through one of his media men yielded no response.