The insecurity in the South East and the agitation for a Nigerian President of Igbo extraction have been on the front burner for a while. In this interview with MAYOWA SAMUEL, Publicity Secretary of Ohanaeze Ndigbo, the apex Igbo socio-cultural group, Alex Ogbonnia, explains why killings in the region will continue to fester. Excerpts: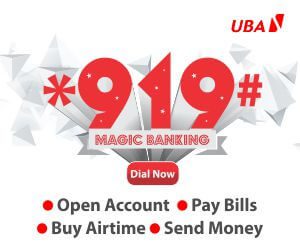 The agitation of Ohanaeze is for the actualisation of an Igbo president but the insecurity in the region is likely to stop elections from taking place there next year. If there's no election in the region due to insecurity, what does it portend for the region, especially your actualisation of an Igbo president?
Assuming that Igbo is offered the presidency, then there won't be agitations anymore. Let's put the argument very clearly. Primaries have been taking place and if ultimately, an Igbo is nominated as president, then there won't be agitation or insecurity of any kind.
The body language of the APC and PDP as of now is not pointing to an Igbo becoming a presidential candidate for any of them. From what you are saying, will insecurity continue due to this?
It's very clear. If they deprive Igbo of the presidency, then agitation and insecurity are likely to get worse. They are agitating against their alienation from the centre of power, so denying them the presidency which is very clear it is their turn will exacerbate the agitation. It is very clear, it is expected. I don't know what else but that is what is likely to happen. That is why we have been pleading with Nigerians to see how they can help us because it is difficult to contain our boys when there is obviously orchestrated alienation from the centre of power. How do we begin to manage them? When they are talking about secession and agitation for Igbo presidency, we are asking them to hold on to see how we can bargain together in the context of one Nigeria. But if Ohanaeze fails, it will be more difficult to manage them. There's no doubt about that.
It's more likely that APGA will choose an Igbo aspirant as its presidential candidate….
No, we are not talking about all these small parties. We are looking at APC and PDP. In fact, we are looking at the body language of the Presidency. It is the president that determines the direction of the society at any given time. When Abdulsalam Abubakar was there as Head of State, he determined the direction and gave it to Obasanjo. When Obasanjo was leaving, he determined the direction and gave it to Yar'Adua. When Goodluck Jonathan was there, he surrendered and said let the North take it and continue. So it is the leader of the country that determines the political dynamics of the country to point the direction of where we are going. That is what is happening. It's not a matter of APGA and all these smaller parties. APGA, as we know, is yet to grow. It's likely to grow in future but for now, we are looking at PDP and APC. So, if they don't give the presidency to the South East, it will aggravate the situation, the agitation will be more, insecurity will be high and it will be more difficult for us to control the youths and that is what is expected. Whether we like it or not, it's a prelude to a crisis in the future because when one part of your body has a problem, the entire body will always know that one part has a problem. So, if we continue playing the ostrich about what is happening in the South East, then it will turn into cancer. The more you allow it to spread, the worse.
"It's very clear. If they deprive Igbo of the presidency, then agitation and insecurity are likely to get worse. They are agitating against their alienation from the centre of power, so denying them the presidency which is very clear it is their turn will exacerbate the agitation"
The South East recently witnessed the killing and beheading of Governor Soludo's campaign manager and his assistant, a pregnant woman and her four children were killed while a soldier couple, travelling for marriage rites, was beheaded among other atrocities. Some are already calling for a state of emergency to be declared in some states in the region. What's your take on that?
In the first place, it's not a selective thing. More South Easterners have been killed in Anambra than Northerners if you go through the statistics. We are not encouraging it, Ohanaeze has condemned it vehemently. Soludo has also talked about curfew in Anambra. It's a difficult situation for us. We have advised that whatever happens, a Northerner is our guest and in the Igbo culture, the home is responsible for its guest. In the Igbo culture, if you visit me now, I will make sure I take care of you until I tell you goodbye, and we will follow you until you get to your house. If you call me and say you've gotten home, I will be happy, that's the Igbo culture. Ohanaeze issued a release condemning it and saying it's in the habit and culture of the Igbo to be hospitable and to take care of our guests, and that what is happening is strange to the Igbo culture. We have apologised and sent our condolences to the Seriki in the local govt., the governor and all those that are affected. We try to let them know that we have about 15 million Igbos in the North. If we don't care, then how do we guarantee our own? These people doing this don't know the implications of what they are doing, honestly. It is not an Igbo attribute to kill anybody. Come to where I stay now, my gateman is a Hausa man and if I go to their community, the cattle market there, anywhere I go, they love me. They've spent about 30 years. Seriki here comes to my house, I lived in Kano myself, I lived in Zaria, I travelled to Sokoto, Katsina, Maiduguri and so on. I'm almost a northerner myself. So, with all these things happening, some of us who are very much nationalised or rather, conversant with other ethnic groups, find it difficult to understand them.
IPOB on many occasions has denied being responsible for all the killings saying that it's criminals performing these acts and people blaming it on IPOB. Have you had any discussion with security operatives to ascertain this?
The police have to do their own work. It's for them to tell us the people they have been arresting. Ours is to condemn evil and to promote anything good. The job of the police is to check and control crime, so whoever they have arrested, it's their duty to make the persons known. The tag unknown gunmen, they are not supposed to carry that tag in an ideal situation. How can somebody be unknown? He uses a phone, he's using a gun, he's killing people and he's on the streets while the security agents are there and they say they are unknown. Let me also point out that it's not only in the South East that there is insecurity, it's important to note that. Just recently, 51 people were held by bandits in the North and they are giving conditions. It's a bad thing for Nigeria.
The last time, you told The Point that Ohanaeze and other Igbo leaders are going to have a meeting with Igbo presidential aspirants to see if you can choose an Igbo consensus candidate. What's the outcome of that?
We discovered that each of them had a certain level of enthusiasm, assurance and confidence. Some even said they got a message directly from God telling them to go and contest. When God has chosen, it becomes very difficult for man. So, we are leaving it to Nigerians to determine.
Some say if the president were to consider an Igbo as his successor, that former Rivers Governor, Rotimi Amaechi, may be favoured. Another aspirant, Rochas Okorocha who was arrested recently by the EFCC is also in the race. Are you nurturing any hopes on the chances of any of these two?
For Rocha's, it's a national issue. I wish him well. Amaechi is truly Igbo, there is no doubt about it. He doesn't even hide his Igboness. In Nigeria now, it's not about how much you campaign, it's a matter of if you are anointed. Nigerian democracy is a guided democracy. It doesn't depend on your individual effort or campaign. If Amaechi turns out to be the anointed person, congratulations to him. But the South East will continue to ask if it doesn't come to the region. Amaechi is Igbo but then, he's not South East.
What's your reaction to Peter Obi's dumping of the opposition PDP?
It points out the flaws in Nigeria's politics. What happened is that democracy in some of these parties is so guided that a governor can determine the direction the delegates go. People are not free but caged, even delegates are caged. It's possible that Peter Obi must have discovered that the delegates are not inclined toward him and there was no need to waste his time. For you to contemplate it in Nigeria's kind of democracy, you must have the financial war chest. Wike for example, seems to have a stronghold in most of the delegates. Many other governors are in league with him, and you'll see that delegates are not free. I'm sure that Nigerian democracy is highly guided and until you key in into the structure, you won't get it. Peter Obi is okay, he was able to shake everywhere but there are some other structural flaws discovered that made it difficult for him to continue.