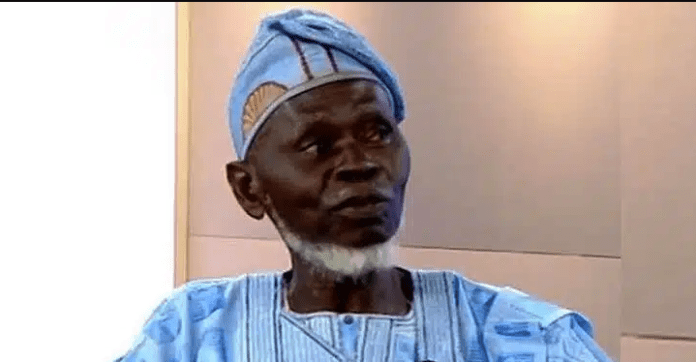 The leadership crisis in the Labour Party which has seen two parallel chairmen emerge, as well as the conduct of parallel National Executive Council meetings, one in Bauchi and another in Abuja, will witness the intervention of the court on May 12. Ahead of the court hearing, the factional chairman of the party, Lamidi Bashiru Apapa, in this interview with MAYOWA SAMUEL, speaks on the legality of his faction as against that of Julius Abure. He also speaks on his expectation about Peter Obi's suit at the presidential election tribunal, challenging the victory of Bola Ahmed Tinubu of the All Progressives Congress at the 2023 presidential polls, which is set for hearing on May 8. Excerpts: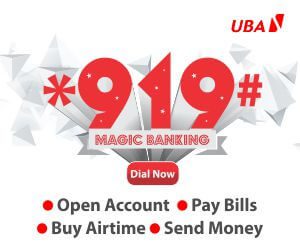 Kindly clear the air about the interpretation of the two separate court orders in Edo and Abuja, which has been the reason for this confusion in your party. What's your own interpretation of the two separate court orders?
The first one, which is the one in Benin, was more or less an internal issue of the party between members of the party and the leadership. That one affected the national chairman of the party, when his people there suspended him as the chairman of the party. He then went to court to vacate that order, which was a vote of no confidence against him. He filed an appeal and it was granted, hence, the vote of no confidence was no more standing. However, the one in Abuja was a criminal matter between the national chairman and the state. It's a case of forgery, perjury, conspiracy and impersonation. It has nothing to do with the party's constitution, it's against the state, and that one is clear enough. The order was to stop parading yourself as the chairman of the party until this matter before this court is vacated, it's very clear. The Labour Party constitution is clear on that, that if for any reason, the constitution of the party and that of the country collides, then the constitution of Nigeria prevails, that's very clear. The court of competent jurisdiction directed that you and three others should stop parading yourselves as officers of the party until the case has been set aside. We went to court on April 20, despite all the appeals by their lawyer, the court said no, I'll not vacate this order. It was later adjourned to May 12, so we're still going to court on May 12, so that order is still there. What it means is that whatever he has done or is doing up till today since that day, is illegal. It's very clear, and he's a lawyer, it baffles me a lot. A lawyer, who knows the implication of violating a court order, is still violating the order till today. So, there's no crisis per se, but what I'm doing right now in acting capacity, the constitution of the Labour Party is also clear on that, that for whatever reason, if the chairman is unable to perform his role, the deputy chairman takes over in acting capacity. That's exactly what I've done, nothing more, nothing less. Instead of him going to court and facing all the charges against him, he started blackmailing and inciting people against me.
Kenneth Okonkwo, one of the spokespersons for the Labour Party Presidential Campaign Council, and a few others were recently suspended by your faction for alleged anti-party activities. What's your reason for suspending him?
When you're built on illegality, it's anti-party. When the court says don't do this, once you do it, it's anti-party because you're running against the law of the country. Not only that, but also when you see him speaking. Okonkwo met me in the party, he came with our principal, Peter Obi. If you see the way he does, it's a kind of insubordination against the superior officers of the party but what were we going to do? It's anti-party.
Your party's former National Publicity Secretary, Abayomi Arabambi, was very close to Julius Abure. While all these allegations against Abure were still being filed in court, Arabambi was still in serious support of Abure then. But after his suspension, he suddenly pitched a tent with aggrieved party members who were already in court to sue Abure on the criminal matter. Do you think he's doing this because he was suspended and trying to get back at Abure?
I don't think so. One thing is that, whatever you're doing, you must run away from criminality. Even if Arabambi is now complaining because he was suspended, if Abure has not committed any offence against the state, nobody would've listened to Arabambi. It's because he had allowed himself to enter into the trap. After all, I've been in the party before every one of them, and nobody has ever complained against me of any criminal activity. Am I not part of the system? When you get yourself into it, then you'll have yourself to blame. That's the point. I don't want to go into their own personal issues, they have their own issues to handle. If they have any grudge against themselves, that's personal to them, but as far as I know, I'm not going into the issue between them. I'm going into the issue of why Abure should step aside, that's all. If he had stepped aside, nobody would've known. We wanted to hide it in such a way that if he's lucky that the order is vacated after some time, I'll move back to my deputy national chairmanship because when you're acting, you can be lucky to go back to your place or you can be left to be ratified as the substantive officer. I'm not after his position at all in any way, and I maintain that all the time. Wherever I go, I say don't call me the national chairman of the party, I'm the acting national chairman of the party, which means I'm prepared to leave if the order is vacated. I don't know why instead of thanking me for giving him that honour, he started to blackmail me and incite people against me.
"I don't have any dealings with Tinubu, we don't have contact, he doesn't know me. He knows me as an officer in the Labour Party but we've never met on issues"
You said most members of the Labour Party met you in the party. Now, after working for the party for so long, why are people, both in and out of your party still alleging that you're working for Bola Tinubu, and that you're a mole for the APC?
They're just speaking out of ignorance. They don't like history, how will somebody who has been in the party for 21 years do that? I've never been in another party apart from the Labour Party. Is APC now just being formed? APC is an old party, PDP is an old party. They were all there while I remained in the Labour Party. I have the belief and hope that this party will lead Nigeria one day. So, when the thing is now coming up, is it that time that I will now carry a hammer to destroy the house that God has used me to build? No! To me, it's just ignorance, they're being mischievous. I will not and I cannot. I don't have any dealings with Tinubu, we don't have contact, he doesn't know me. He knows me as an officer in the Labour Party but we've never met on issues like what are you going to do for me? No, at all. I've told them several times, if you have evidence to prove it, bring it. Up till today, none of them has been able to bring one. Bring one, let the whole world know. All the interviews I've granted, if you have any evidence, bring it. Tinubu is alive, I'm also alive. But up till today, they've not been able to bring any evidence.
In case the suit in Abuja on May 12, goes in Abure's favour and he's cleared of this criminal allegation, I'm sure you'd know that you run the risk of being suspended or expelled for anti-party activities. Besides, according to the Abure's faction, you're still under suspension anyway. Are you worried that you'll be suspended or expelled from your original position as deputy national chair if the court clears Abure and he gets reinstated?
There's no risk. Why I say there's no risk is that what I'm doing right now, in an acting capacity, is not against the constitution of the party.
You say it's not against the party's constitution, but remember immediately you assumed the position in acting capacity, Abure's faction announced your suspension, along with your allies. So why won't you be worried that you won't be suspended or expelled if the court reinstates Abure?
If he's reinstated, I'll go back to my office. Let me tell you, if I'm suspended, I will also go back to court because I will tell the court that they don't have the right to suspend me in the first instance. It's only when you've done something contrary to the constitution of the party that whoever decides to suspend you will have the right to do so. But as of today, I've not done anything contrary to the constitution of the party.
There's also this confusion about the recently concluded state governorship primaries in Imo, Kogi and Bayelsa States where your party has two governorship candidates in each of the states. Aren't you worried about the legal hurdles this will lay in front of your party as this may cause your party's downfall in these three states?
There's no confusion at all. When I took over, I told all the aspirants that as of that time, the Abuja court had prevented Abure and three others from parading themselves as the leaders of the party. Based on this directive, whatever he uses as a document now remains illegal during this period. I'm the only person who can sign documents that will be authentic. I advised them, don't do any primary outside the one I organised, I warned them. INEC is aware; anyone that I organised and signed is the only one that's authentic. Anybody who goes anywhere is doing that at his own risk. In the court of law, if they say from Monday to Monday, don't do this, during that period, whatever you do during that period is illegal. If he does it, people will then say why didn't you vacate that order? You can't direct the judge to decide in your favour. If you want to do it that way, you'd go to another court to vacate the order. If that hasn't been vacated, whatever the judge has said remains valid. This was my position, and that's what I told them. I said what I'm doing now is just to rescue the party, because if I don't do that, Abure will continue to enter into this illegality until it affects all our candidates and that will not augur well but it will not affect our party. Immediately I took over, I sent all these court injunctions to INEC, that from this moment, I'm the only person that's in charge of writing documents to INEC. If they (INEC) make a mistake and get their (Abure's faction) own documents and pass it in, and there's a problem after, it's not my fault, it's between Abure and INEC.
Did INEC attend your faction's governorship primary in the three off-cycle governorship primaries of your party that took place weeks ago?
INEC attended. The role of INEC is a supervisory role, that's to supervise the primary. Then when they get back to the office, they look at the documents and see who is the authentic among the two. That's all, once that is cleared, they give it to whomever.
How confident are you that INEC will tilt towards your faction and ratify your governorship candidates?

By the time they put out the list of candidates, we'll know which one they see is authentic. But the danger is this, if INEC makes a mistake, to accept anybody from Abure's side, then they've given the opposition the opportunity to take them to court, after they must have won the election, because it's very clear. Whatever you place on illegality is also illegal. If your foundation is bad, whatever structure you put on it will collapse, that's the point. That's the way I see it, and that's the way it is in the eyes of the law.
Recently, Peter Obi said their paymaster will be disappointed, obviously referring to your faction. Days later at your NEC meeting in Bauchi, you said you've forgiven Peter Obi. Is this due to his allegiance with the Abure faction?
If he's not committed any offense, we can't forgive him. The word forgiveness means something has gone wrong before. I don't want to go into that, he knows why he's doing it that way. But the point is that no matter how close you are to somebody, you must respect the law of the land. Everything that has to do with a party is the creation of the law, and when you say you're too big to obey that law, then why are you there? What are you looking for? You can't be anybody in this country if the law doesn't allow you. How many people contested for the presidential election? You know it's only one person that will win the election, and that person who won the election has the mandate of the people. If you have so many figures, you'll be this, it's still law. So, anybody who believes that he's bigger than that, then that person is not supposed to be in politics.
The parallel NEC meetings mean that decisions were made at your own NEC meeting, the same at the Abure faction's NEC meeting. Do you still say there's no crisis in the party?
I don't think so. This is because we're talking about what happened. Abure fails to accept his fault, he has never spoken against the allegation against him, and I challenge him everywhere. This is an allegation against him for forgery. Did you forge or not? He has never mentioned it. Is it true whether you stole or you connived with some people to use the court seal on an affidavit? He's never explained. Did you conspire to change somebody's name? He has never explained. Instead of facing the truth, the real issue, they are now pursuing shadows. Why I'm saying this is because at the end of the day, the truth shall prevail, no matter where they go, no matter what they say. If after the whole exercise, the court says Abure, you have done well, go back and begin to do your job, all of us, we will all see it, we're in Nigeria. If the court now says oh, you're a very good boy for forging court documents, for forging people's names, for forging this and that, you've done very well, thank you very much, let's wait and see if it is possible. You can only cover the truth for some time, it will surely surface. I'm bold to say that no matter what they say about me, I'll be vindicated.
There's nothing they can say. Go and face the charges against you, instead of facing the charges, you're complaining that it's Tinubu. Is that the issue? Is that why we're having issues? Nobody has ever complained that I'm working for Tinubu when there was no crisis, and the crisis that we have now has nothing to do with APC, it has to do with his own personality. You forged somebody's documents, you forged court documents, why are you still complaining? Step aside, go and face the charges, simple. Those who want to help him now, instead of helping him, should tell him Mr. Man, please step aside, so that we can forge ahead, but they are protecting him unnecessarily, that's the point. Whether it will affect the party or not, it will affect the party for some period, but the party will get the benefits after. Because now, we're insisting that we'll not condone injustice, that's our own stand. If their stand is that they want to condone injustice, the whole world will now see later, the outcome of this struggle, crisis, will determine who the liar is and who not the liar is. But now, people believe that Tinubu is using me, somebody that hasn't been using me before now, what is he going to benefit from the struggle now? Tell me. You can only do anti-party before the election if you want to work for Mr. A or Mr. B. Now, the election is over, what is he going to benefit from me now? Instead of him facing all the charges, he's trying to move around and cover himself. As of today, it's not possible again, it's in the open. If the whole world says Abure, don't answer your charges, they're just deceiving him. I'm not after him, I'm not after his position. If tomorrow, he wins all the charges against him, I'll go back to my deputy position. But if they say they don't want me to go back, I'll go to court because I believe in the rule of law.
"Every supporter of Obi must have hope that he'll reclaim his mandate. My own expectation as well as all those who are with us is that Obi should reclaim his mandate"
Since Peter Obi joined the Labour Party, the party gained more momentum. Many politicians saw this and we saw many defections from the APC, PDP to your party. With this in mind, are you among those who believe that most of those who defected to your party from the two major ruling parties were moles?
Well, I'm a human being, I don't know what's hidden. Everything I know about politics is interest. You go to a party where your interest can be achieved. I won't call them moles, I'll call them those who want to achieve their interests. If I leave Party A to Party B, it means I have the belief that my interest will be achieved in the new party I'm joining. You can give it any name, but interest is number one, your personal interest, your people's interests and the nation's interest. These are very germane.
There are rumours, accusations and denials about Obi's suit at the presidential election tribunal. The Abure faction accused your faction of trying to withdraw the case. What's the truth regarding that? Are you in support of Obi's petition going ahead in court?
I'm in support of his petition going on in court. I've said it everywhere several times, even at our NEC meeting in Bauchi. I said that if I'm not interested, what am I going to benefit if our own candidate doesn't win the election? That's stupidity. If you've been praying for many years for something to come, and you've seen the sign that the thing is coming, then you now block it?
Despite the fact that Obi is not in support of your faction?
Yes…because that mandate is not only Obi's mandate, it's the party's mandate. Let me tell you this. At his primary that took place in Asaba, I did the opening prayer and I prayed for success. If you're now seeing success and you want to damage the success, it's like something is wrong with the person. I'm fully in support of him having the mandate, because it's not only Obi's mandate, it's our mandate. I voted for Obi, so will I just vote in vain? I voted for him so that I can achieve something, how will I now damage what I voted for? That's not possible. I've been saying it everywhere, on Obi's mandate we all stand, if it's possible for us to achieve it.
On May 8, the tribunal will start hearing petitions against Tinubu's victory. What are your hopes and expectations?
Every supporter of Obi must have hope that he'll reclaim his mandate. My own expectation as well as all those who are with us is that Obi should reclaim his mandate. That's our expectation and hope. We can only appeal to the judges not to compromise. To compromise, in our own language, is quite different from the language of judges. If a judgement is given against you, you'll say the judge has compromised but if the judge has ruled in your favour, you'll say the judge has done right. If it favours you, you say the judge has done well.