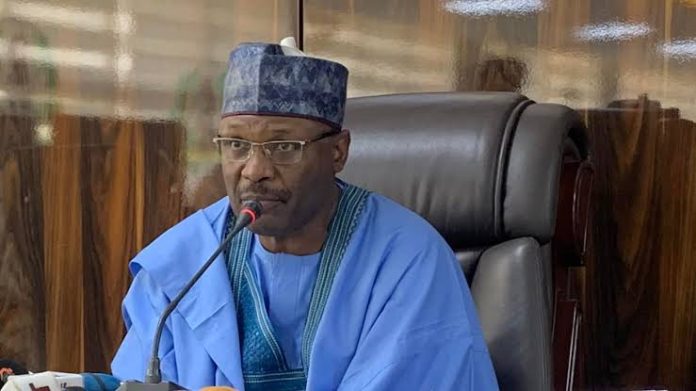 Allow voters' choices prevail, Nigerians urge INEC, politicians
We're concerned by threats of intimidation, violence – Abdulsalami
 No anointed candidate for Oyo governorship election, says Olubadan-in-Council
BY TIMOTHY AGBOR, BENEDICT NWACHUCKWU, MAYOWA SAMUEL AND BRIGHT JACOB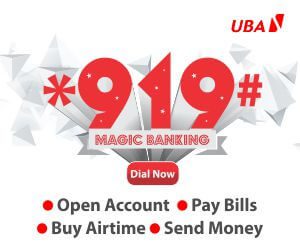 Nigerians across all works of life have called on politicians to shun the do-or-die affairs and palpable desperation before, during and after the Saturday's governorship and house of assembly elections.
They also called on the Independent National Electoral Commission and security agencies to live above board and ensure that they are not willing tools in the hands of public office seekers to perpetrate rigging and disruption of the election.
And, notwithstanding worsening politically motivated killings and attacks in most parts of the country, many Nigerians who spoke with The Point declared the desire to exercise their franchise during the polls and expressed optimism that their votes would count even as many say they don't trust the electoral umpire and security agencies judging by their outings during February 25 presidential election in the country.
A lawyer, J. P. Jones, said it's only through divine intervention that the will of the masses would prevail at the poll because, according to him, most Nigerians no longer trust INEC to deliver acceptable and credible elections.
When asked if the will of the voters would prevail, he said, "INEC and its politician- clients can never allow the will of the masses to prevail. They are trying to overdo themselves and buy public offices; they don't care about the masses. Also, we have seen that security agencies can't do anything to protect defenceless voters. Under the nose of security agencies, voters were harassed and attacked and security agents could not stop them during the February 25 presidential and national assembly elections. We are only looking up to God for divine intervention.
On Thursday, the National Peace Committee on called for calm ahead of Saturday's elections
The organisation also expressed worry over what it described as "Open threats of intimidation and violence by certain elements within the society."
Chairman of the NPC and former Head of State, Gen. Abdulsalami Abubakar (retd.), in a statement issued in Abuja, said the call was necessitated by the open threats of intimidation and violence by certain elements within the society who were using ethnic and religious labels to achieve their intentions of voter suppression.
According to him, the organisation had been following up with the same appeal that it made ahead of the presidential elections on February 25 2023.
Abdulsalami added that the NPC understood and appreciated that these were trying times for the country and its citizens.
He said, "The Presidential elections have come and gone. However, problems have arisen from the process of the collation, transmission and release of the final results. This has generated the crisis that we now find ourselves in. Notwithstanding all this, we are pleased and encouraged by the matured attitudes of the candidates who contested the presidential election.
"We are encouraged by the restraint they have exhibited and their commitment to seek justice through due process. This is in keeping with the spirit of the Peace Accord. We therefore appeal to supporters of all the parties and our citizens to please follow the good example of their leaders and remain law abiding till the process is brought to an end.
"This weekend, on March 18 2023, the second round of elections for the Governorship and State Assemblies will be conducted. We are worried by the open threats of intimidation and violence by certain elements within the society who are using ethnic and religious labels to achieve their intentions of voter suppression.
"We appeal to the security and law enforcement agencies to remain alert and to bring to book anyone, no matter their position in society, who poses a threat to the peaceful conduct of the elections. We encourage all citizens not to be intimidated and to go out and exercise their God given rights."
On behalf of the National Peace Committee, Abubakar expressed gratitude to peace-loving Nigerians, including the security agencies.
He prayed that the Independent National Electoral Commission would do everything possible to ensure that the elections would be peaceful so as to gain the confidence of citizens.
A civil rights activist, Bright Oniovokukor, in an interview, listed some identified threats to the election to include effect of poor voters' education, intimidation of various forms, inability to locate new polling units, inability of eligible voters to get their PVC, poor logistic arrangement, sabotaging the BVAS among others.

He said, "The Independent National Electoral Commission would need to come out to make a public statement to address and reassure voters that the challenges of logistics, proper use of BVAS and the result collation process has been addressed.
"Security agencies may not be able to prevent violence but they can work on restoring order if proper communication takes place. Let's give them the benefit of the doubt. Some governors want to use security agencies as tools during the election and unless the IGP and INEC collaborate and warn security agents against being used by politicians, these desperate politicians may have their ways in their planned manipulative tendencies," he said.
On whether results will be transmitted electronically, Oniovokukor said, "the BVAS is just to capture and store but because this is a local election, the location for collations won't be far. With what has happened during the Presidential election, I believe that INEC should have fixed it. Every INEC official should be transparent and credible. They should not try any form of maneuvering in order to prevent violence.
"The will of the voters will prevail. Voters should not allow what happened on February 25 or the threats by politicians to discourage them. When people don't come out to vote, it becomes easier for those who want to manipulate to do that. So, we encourage all eligible voters to come out and vote. The level of desperation of politicians is because they have realised that power lies with the voters," he said.
A civil servant, Abdullahi Ango, said the way INEC conducted the presidential election last month has forced him not to believe the promises and assurances of the commission again.
"On Saturday I will go out to vote because I'm traveling tomorrow to my state where I registered. I will not bother myself with the outcome because we are still in the era of our vote not counting. The INEC assured us that with BVAS and IReV our votes will count and that it will be one man, one vote but their lies were exposed on February 25. A man like Mahmood Yakubu superintending the INEC did not mean what he said, then who are we to believe? I have told myself that I must be very careful, because even all these promises that there will be security are all hoaxes. The videos we watched showed policemen helpless while political thugs destroyed electoral materials. It's terrible."
Ango said those states where the governors lost to opposition parties whether they be PDP or APC states, as long as the governor lost in the presidential election, that governor must do everything humanly possible to recover that state.
"All the states opposition parties won in the presidential election are high risk areas. Nasarawa, Kaduna, Lagos, Delta, Rivers, Plateau, Imo, Ebonyi, name them. Some of these governors lost their bid to go to the Senate; some are contesting for second tenure. So it is not going to be a tea party. They will come out ready to win at all cost in their states. Most of them will work with both INEC and security agencies. That is why I believe the governorship and state house of assembly elections will be more deadly than what happened on February 25. The worst is that INEC is ready to compromise. If they are not, they should prove us wrong," he said.
Also speaking, Muyiwa Oladipo, former speaker of the Ogun State House of Assembly, said "Nigerians in power can be desperate. As a matter of fact, almost every governor that's standing for second term is desperately desperate, not minding whether his first term was good or not, whether his human relations were okay or not or whether the people want him back or not. They all believe that it is their right to have a second term and it's automatic.
"By doing so, they'll go to any length to crush the opposition. The opposition will not sleep, you may rig but to a large extent, the BIVAS INEC introduced has not eliminated, but reduced the possibility, of rigging to a very large extent. I'm sure any governor that wants to keep his name would be mindful, but of course, many of them will get unreasonable once they are desperate. But the will of the people will come to pass over any governor that plans otherwise."
A social commentator, Kizito Opara, said he wasn't expecting anything from INEC as he found it difficult to believe the Commission's promise to conduct hitch-free elections.
Opara, who insisted that INEC would still not be able to transmit results electronically, noted that there was "a spirit" responsible for the hitches and confusion usually experienced during elections in the country.
Opara said, "After the conduct of the presidential election which showed INEC's abysmal level of preparedness, I find it hard now to believe anything coming out from the Commission. And now, they will still not be able to transmit election results electronically. So, I am not expecting anything from them (INEC), else one would develop high blood pressure.
"Remember that they promised us heaven and earth about the conduct of that election, singing into our ears about their readiness, and what have you.
"And I have always said this, there is a spirit always prowling and setting our electoral process backwards. And it doesn't matter whether they said they have reconfigured BVAS or not, you will most likely witness what I'm trying to say on election day," he said.
Also, the International human rights organisation, Yiaga Africa, on Thursday called on security agencies to "be vigilant and give safety to voters" in the Governorship and State Houses of Assembly election scheduled for March 18, 2023.
The organisation said the March elections presented another opportunity for INEC to improve on the logistics and technological challenges experienced during the February 25 Presidential and National Assembly elections.
The group also said that it would be deploying a total of 1,547 duly trained and accredited stationary and roving observers to watch the conduct of the election in 28 states.
"Yiaga Africa will be deploying the Parallel Vote Tabulation methodology to observe the governorship elections in Benue, Delta and Kano states. This will involve deploying 900 stationary observers to a representative randomly selected sample of 300 polling units for each of the states. Yiaga Africa will also be deploying 97 roving observers in the three states. Additionally, Yiaga Africa will deploy 517 stationary observers and 33 roving observers in the other 25 states where the governorship elections will be held, to observe and report on the entire election day process from setup of the polling units, accreditation, voting, announcement and posting of the official results, and will send in periodic reports to the Watching the Vote National Data Centre. At the end of polls, Yiaga Africa observers will deploy to all LGAs and States' results collation centres to observe and report the results' collation process. This deployment will enable Yiaga Africa to provide the most timely and accurate information on the governorship elections in the states", it said in its report read to journalists in Abuja by its board member, Ezenwa Nwagwu and Director of Programmes, Cynthia Mbamalu.
The report was a project supported by the European Union through its Support to Democratic Governance in Nigeria.
According to the report, "This time, the stakes and expectations are understandably higher with the elections expected to be competitively unpredictable."
For the March 18 governorship election, "Yiaga Africa is deploying a comprehensive and systematic observation of the elections which involves deploying the Parallel Votes Tabulation to observe the governorship elections in Benue, Delta and Kano States.
"Yiaga Africa notes the deployment of election materials across the States with at least 26 States confirming the deployment of sensitive and non-sensitive materials to the Local Government Areas of the State. While this is a positive sign, Yiaga Africa calls on the Independent National Electoral Commission to ensure proper coordination and communication with the transport companies/unions providing logistics support to ensure early deployment of materials and personnel to polling units on election day. This will break the trend of the late commencement of polls.
"The commission was seen to have made some swift changes with the redeployment of electoral officers in states like Rivers State, and withdrawing the Resident Electoral Commissioners in Abia and Sokoto states from participation in the March 18 elections. The commission's action should not stop at only suspending the RECs but ensuring sanctions for any personnel that violates the electoral guidelines.
"Yiaga Africa received reports from across the states that the commission reconfigured a substantial number of Bimodal Voter Accreditation Systems ahead of the Saturday polls. Some states like Oyo reported receipt of additional 406 BVAS as a backup. As of 15 March 2023, Yiaga Africa received reports from Rivers state that there were 22 BVAS uncounted for or missing and 3 damaged BVAS.
"As citizen mobilisation efforts intensify ahead of the elections, Yiaga Africa has received reports of voter inducements through the distribution of gift items and wire (money) transfers by the political actors. Specifically, Yiaga Africa received reports of the distribution of money and food items by supporters of the APC in Mbakyaa Mbachougul, Tarka LGA, Benue State. The APC and PDP representatives were seen collecting voters' bank account details in Damaturu and Potiskum LGAs in Yobe State, to make wire transfers ahead of the elections.
"From Akwa Ibom, Yiaga Africa also received reports that the PDP youths in Ibeno LGA were given a cash inducement of N1, 000,000 after they had endorsed a candidate on Sunday, March 12, 2023.
"The pre-election period has recorded relative calm since the February 25 election with no major reports of insecurity. In addition, Yiaga Africa received troubling reports about the proliferation of light arms and small weapons in Abua-Odual, Andoni, Akuku Toru, Asari Toru, Eleme, Gokana, Khana and Tai LGAs in Rivers State. A House of Assembly candidate for Ogba/Egbema/Ndoni State constituency was allegedly abducted in Rivers State; these incidents have created a tense atmosphere ahead of the elections in the State.
"There has been a trend in both ethnic and religious divisive conversation in some states especially post the 25 February elections. Yiaga Africa also received reports about recurring incidents of clashes between herdsmen and farmers in Ucha Gbeji, Vaase and Boiko Ayti communities in Ukum LGA and Mkomon, Moon, Mbaikyor and Liev1 communities in Kwande LGA, in Benue State."
One of the reasons behind the logistics challenges experienced during the Presidential election, according to Yiaga Africa, was unavailability of cash which impacted the transportation of drivers from Registration Area Centers to polling units.
The report said, "This is despite the promises made by the Central Bank of Nigeria that it will make available all the needed cash for effective logistics deployment. Yiaga Africa is worried that, if the challenges of scarcity of cash are not addressed, the Commission may experience further logistics challenges which will no doubt impact the quality of the process.
"Yiaga Africa is concerned that the low turnout of the presidential elections will be repeated for the gubernatorial elections. While INEC and others have continued to encourage voters to turn out for elections, citizen confidence in the Commission, poor voter education along with the lingering impacts of the Naira scarcity may impact voter turnout."
The organisation called on INEC and the security agencies to ensure that the shortcomings observed in previous elections were properly addressed ahead of the governorship election.
In the same vein, the Olubadan-in-Council, on Thursday, declared that it had no anointed candidate among the array of candidates vying for the state's top position.
Some online media earlier reported that the incumbent governor, Seyi Makinde, who is aiming for a second term under the People's Democratic Party, had received the traditional leaders' endorsement.
The Ekerin Olubadan, High Chief Hamidu Ajibade, who debunked the claim on behalf of the council in a statement, said there was nothing like that, saying, "The governor actually invited us to a meeting in his Ikolaba residence which we attended as traditional heads.
"At the meeting, he told us that he would be contesting on Saturday and sought our support and prayer. There and then we told him that God would grant him his heart's desires. We did not do or say anything other than offer him prayers which we are expected to do as elders and custodians of our tradition and culture.
"I blame the media for their wrong interpretation, and a misplaced one for that matter, because, by our positions, we are fathers of all and we are not expected to have a favourite among our various children contesting the same position. If you look at the gubernatorial candidates in the race in the state, I don't think we would have less than 98 percent of them as sons of Ibadanland. So, what kind of a father would choose just one and neglect others?
"What's more, our revered father, the Olubadan of Ibadanland, Oba Lekan Balogun, Alli Okunmade II, who heads the council, said to have endorsed the governor was not even in the know of the meeting talk less of being part of it. So, how would the head of a council be absent at a meeting where such a vital pronouncement would be made?"
The council urged the general public to discountenance the earlier report as nothing but the inner wish of the writer and promoter and which remains at variance with the exalted positions as fathers of all.
The governorship and state assembly elections are being held a week later than initially scheduled after a court case forced the Independent National Electoral Commission to move it forward.
Eight of the 36 states — Anambra, Bayelsa, Edo, Ekiti, Imo, Kogi, Osun, and Ondo — have governorship elections "off-season" due to litigations and court judgements.
In alphabetical order, the 28 states where governorship elections will hold on March 18, 2023, are Abia, Adamawa, Akwa Ibom, Bauchi, Benue, Borno, Cross River, Delta, Ebonyi, Enugu, Gombe, Jigawa, Kaduna, Kano, Katsina, Kebbi, Kwara, Lagos, Nasarawa, Niger, Ogun, Oyo, Plateau, Rivers, Sokoto, Taraba, Yobe, Zamfara.
Of the 28 states, 11 serving governors are seeking reelection while 17 outgoing governors are in the final weeks of their constitutional two-term limits of eight years, having been sworn in on May 29, 2015.
Governor Ahmadu Fintiri of Adamawa State in North-East Nigeria is seeking reelection for another four-year term on the platform of the PDP. Fintiri is in the race alongside 14 other candidates including Labour Party (LP)'s Mustapha Madawaki as well as APC's Senator Aishatu Dahiru famously known as Binani.
Governor Bala Mohammed of Bauchi State also in North-East Nigeria is seeking reelection under the PDP umbrella. Mohammed is in the contest with 13 other candidates including Senator Halliru Jika of the New Nigerian People's Party as well as APC's candidate, Air Marshal Sadique Abubakar, who is Nigeria's immediate past Chief of Air Staff.
Also seeking reelection in the North-East geopolitical zone is Governor Babagana Zulum of Borno State. Zulum, one of the poster boys of the APC, is contesting on the platform of the ruling party. He is in the race alongside 11 others including PDP's Mohammed Jajari and LP's Goni Abdullahi.
Still in the North-East, Governor Muhammad Inuwa of Gombe State is seeking reelection on the platform of the APC. Inuwa will be slugging it out at the polls with 13 others including PDP's Muhammed Barde and LP's Amuga Esau.
Governor Mai Mala Buni and a former caretaker chairman of the APC wants another term in office as governor of Yobe State. He is in the race alongside 10 other candidates like PDP's Shariff Abdullahi and NNPP's Umar Garba.
Moving from the North-East to the North-West, Governor Bello Matawalle of Zamfara State is in the race with PDP's Dauda Lawal, LP's Ahmed Yahuza, and 11 others.
In the North Central, Governor AbdulRahman AbdulRazaq of Kwara State seeks a return to office on the APC platform. He is in the race with PDP's Abdullahi Yaman, LP's Abubakar Kabir and 11 others.
In Nasarawa State, which shares a border with Nigeria's seat of power, Abuja, the reelection bid of Governor Abdullahi Sule of the APC is in the race with 13 others including LP's Ewuge Joseph and Mohammed Alfa of the Social Democratic Party.
For Nigeria's economic capital city of Lagos in the South-West zone, Governor Babajide Sanwo-Olu of the APC will be slugging it out with 15 co-contestants including LP's Gbadebo Rhodes-Vivour and PDP's Olajide Adediran aka Jandor.
Still in the South-West, Governor Dapo Abiodun's second-term bid is in the race with 12 others including PDP's Ladi Adebutu who is no newcomer in the game as well as Biyi Otegbeye of the African Democratic Congress.
Oyo State Governor, Seyi Makinde is seeking reelection with 15 others including LP's Akinwale Tayo as well as a serving senator, Teslim Folarin of the APC. Makinde is the last of the PDP G5 or Integrity Group with an election. Already, Governors Okezie Ikpeazu (Abia), Ifeanyi Ugwuanyi (Enugu) and Samuel Ortom (Benue), who have been in office for eight years each, all lost their senatorial bid while Nyesom Wike (Rivers) who is also completing his second term as Governor didn't run for any elective post. With the defeat of three of his comrades, all eyes are now on Makinde come March 18.
While it is unclear how the race in these 11 states will pan out, fresh governors are certain to emerge in 17 other states. The states are Abia, Akwa Ibom, Benue, Cross River, Delta, Ebonyi, Enugu, Jigawa, Kaduna, Kano, Katsina, Kebbi, Niger, Plateau, Rivers, Sokoto, and Taraba.
Significantly, of the 17 outgoing governors, nine contested in the Senatorial election of February 25. Seven failed in their bids to become Senators to move into the Senate while two were victorious.
Governors Abubakar Bello (Niger) and Dave Umahi (Ebonyi) won senatorial seats. The seven outgoing governors who lost senatorial bids are: Samuel Ortom (Benue), Ifeanyi Ugwuanyi (Enugu), Okezie Ikpeazu (Abia), Darius Ishaku (Taraba), Simon Lalong (Plateau), Ben Ayade (Cross River), and Atiku Bagudu (Kebbi).
Governor Ifeanyi Okowa (Delta) contested as running mate to Atiku Abubakar of the PDP in the presidential election.
Udom Emmanuel (Akwa Ibom), Aminu Tambuwal (Sokoto), Nyesom Wike (Rivers) were PDP powerbrokers in the presidential poll while Abubakar Badaru (Jigawa), Nasir El-Rufai (Kaduna), Abdullahi Ganduje (Kano), Aminu Masari (Katsina) staunchly backed APC presidential candidate and President-elect, Bola Tinubu.