The Independent National Electoral Commission, INEC, has appealed against the judgement of the Osun State governorship election petition tribunal which sacked Governor Ademola Adeleke as duly elected governor of the state.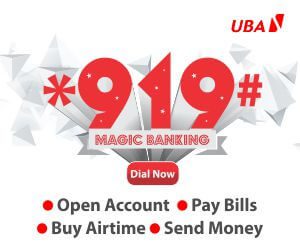 The Justice Tertse Kume-led tribunal, in split judgement of 2 – 1, ruled that the July 16 election was not conducted in a manner that substantially complied with the Electoral Act 2022(amended).
The tribunal ruled that INEC should revoke the certificate of return issued to Governor Adeleke and issue same to Adegboyega Oyetola after declaring him as winner following the deduction of 'illegal votes' from 774 polling units where the petitioners alleged over voting.
The tribunal ruled that Oyetola had legal votes amounting to 314,931 against Governor Adeleke's 290,666 instead of 375,027 and 403,371 respectfully declared by INEC.
it's notice of appeal signed by Paul Ananaba and dated January 30, 2023, the appeal was hinged on 44 grounds and had as respondents, Adegboyega Oyetola, the All Progressives Congress, Governor Ademola Adeleke and the Peoples Democratic Party.
It stated that the tribunal erred in law having failed to rule on the preliminary objection filed by the first respondent/appellant, challenging the competency of the petition and jurisdiction of the tribunal to hear the petition only to proceed to rule on the merit of the petition.
The notice of appeal also disclosed that the verdict cannot be said to be a majority judgement, since the second judge, (Rabi Bashir) failed to pronounce her opinion neither was her name written on the said judgement.
The appellant sought relief of the court to allow the appeal and an order setting aside the whole decision of the trial tribunal.
It also sought an order of the court dismissing and/or striking out the petition for want of competence and jurisdiction and an order dismissing the petition of the 1st and 2nd respondents in the appeal as lacking in merit with substantial cost.