For some of us who know Steve Ayorinde very well, we would never have expected anything short of a classy presentation of his book: Cascade of Change…a decade of liberal thoughts.
To say that Lagos almost stood still for this handsome gentleman is to say the obvious. One thing that stood the presentation out from the pack, however, was the apparently unintended link between the inspiring dignitaries at the event, which had the energetic and insurmountable role model of many old media hands, Aremo Olusegun Osoba, as Chairman.
Having worked closely with Steve at Punch, and as Senior Special Assistant to former Minister of Industry, Trade and Investment, Olusegun Aganga, I had always known that he was one star journalist, who had just commenced the unveiling of several excellent strides on his way to the very top.
At this point, some may begin to wonder what exactly I mean by Steve working closely with me at MITI. But the chief executive officers of agencies under the supervision of that ministry, Aganga himself, and indeed all officials who followed the ministry's activities keenly, would definitely know where I'm coming from. He was a pillar of support; believing in me, in my principal; and above all, in our collective modest achievements at the time. He was a constant figure at our official events and was only a call away to lend his strong helping hands where issues became really knotty.
Steve seemed to always have a solution to every problem I thought I had. He particularly shocked me when, in spite of the fact that he had his hands full as the Managing Director of National Mirror and Vice-President (West) of the Nigerian Guild of Editors, he offered to edit my book: "The Making of an Oracle" without accepting a dime.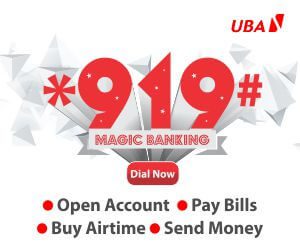 He was, again, a pillar of support at the incubation stage of The Point. In his usual selfless manner, he left his very busy schedule twice every week to be with the pioneer staff, and actually named two key sections of the paper. Jointly, we referred to the paper as our baby, which must never die. But at The Point, we were to enjoy that luxury only for a short period. Governor Akinwunmi Ambode of Lagos State, who identified, in Steve, the unique trait that could aid the effective communciation of his lofty dreams for the most influential state in Nigeria, dragged him to the centre of Lagos' affairs.
That, for me, was the best thing I could wish for him at that particular time. Though it was painful to let go.
Just when I thought that he might not even be able to answer a phone call with the big task of having to manage some early misconceptions about Ambode's political and economic body language in Lagos, he gave us a surprise visit at The Point, and remarked, "This is my first official visit to a media house in Lagos." I was humbled. And that tells you the rare humility one can encounter in a man, who should ordinarily be confident to say: "I have seen it all". He has called at various times to share a bit of his experiences in the short period he has spent as Hon. Commissioner for Information and Strategy in Lagos State, noting that he was just beginning to have a full grasp of what I always talked about when I was in government.
That the launch of his book gathered together, under one roof, not only all those who make up the 'Change' slogan, but also opinion shapers, movers and shakers of the media industry from all geo-political zones of this great country is a worthy testimonial Steve can go to the bank with.
Back to Cascade of Change: I have not read the book as it is today, but I can boldly say that if I close my eyes, I can talk constructively about 80 per cent of what it contains. Why? I have been a fan of Steve's elegant style of presenting uncommon, rich series that capture the attention of a reader right from the first paragraph. I would, therefore, say that the kind but objective observations of President Muhammadu Buhari, represented by our own Femi Adesina; the book reviewer, Prof. Emevwo of Pan Atlantic University; the Jagaban, ably represented by Otunba Femi Pedro; Dr. Doyin Abiola; and Steve's boss, Governor Ambode, among the very many distinguished personalities at the event, were not in anyway fabricated. They were a true reflection of what Steve's writings, over the years, have done for him, and, really, for the larger society in helping to instigate a desired change. To conclude, about a month ago, I had a chat with the Provost of the Nigerian Institute of Journalism, Mr. Gbemiga Ogunleye, and he said one thing that kept ringing in my ears – star journalists are going into 'extinction'. I agree completely. This is the reason I would so badly urge Steve not to lose sight of his divine calling. The younger generation of Nigerian journalists have so much to learn from his decade of liberal thoughts. For now, the book: Cascade of Change captures the journey. Grab your copy now!!!
Steve, this is a goodwill message I would have loved to read in the hall…