BY AGNES NWORIE, ABAKALIKI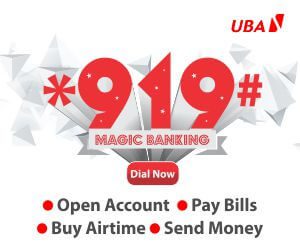 A Magistrate's Court sitting in Abakaliki, Ebonyi State has sentenced a 27-year-old man, Onyedikachi Opoke, to six months jail term for assaulting, intimidating and threatening to kill his biological mother, Mrs. Christiana Opoke.
Onyedikachi, a suspected drug addict, is an indigene of Amike-Aba community in Ebonyi Local Government Area of the state.
Police prosecutor, Sergeant Obi Eberechukwu, while stating the facts of the case, hinted that the defendant was in the habit of intimidating and threatening people's lives in the area.
The defendant met his waterloo when he attempted to hack his 60-years-old-mother down with a machete on October 18, 2022, following a disagreement between them.
His mother was said to have sustained injuries on her ankle and other parts of her body as he reportedly pushed her to the ground.
He was arrested when his mother reported the matter at the police station in order to curb his excesses.
Following this, the police arraigned Onyedikachi before Magistrate Chinedu Mkpuma on two-count-charge bordering on assault and threat to life.
The charge brought against him read in parts that "Opoke Onyedikachi, on the 18th of October, 2022 at Amike-Aba did, with intent to annoy or intimidate, threaten one Opoke Christiana with machete and thereby committed (an) offence punishable under section 86(1) of the Criminal Code, Cap 33, Volume 1 Laws of Ebonyi State of Nigeria, 2009.
"You (defendant), on the same date, place and in the aforementioned Magisterial District, did unlawfully assault one Opoke Christiana by pushing her down which caused her harm and thereby committed offence punishable under Section 355 of the Criminal Code, Cap 33, Volume 1 Laws of Ebonyi State of Nigeria, 2009."
Onyedikachi, who had no legal representation, pleaded guilty to the offences.
Meanwhile, a mild drama played out in the courtroom when the defendant was called into the dock to explain his ground as he fell on his mother's feet in tears and pleaded for mercy.
He assured his mother that he would turn a new leaf if given a second chance. The mother betrayed emotions and urged the court to temper justice with mercy.
Magistrate Mkpuma found Onyedikachi guilty as charged and sentenced him to six months imprisonment.
Owing to his remorseful posture, the Magistrate gave the convict an option of N100, 000 fines.