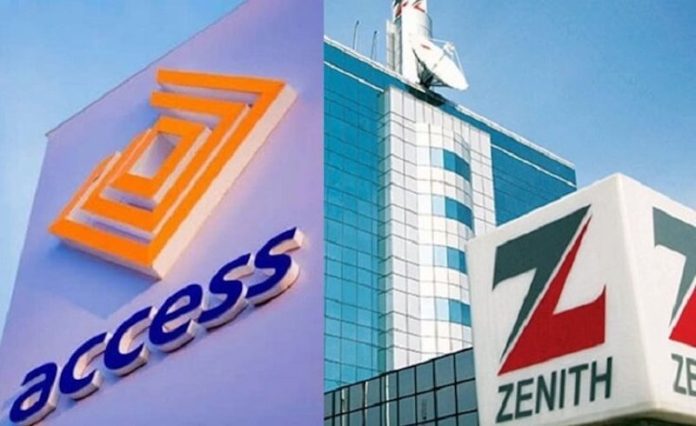 The Managing Directors of Access Holdings Plc and Zenith Bank Plc have spent N44.67 billion to acquire more shares to ensure stake in their companies.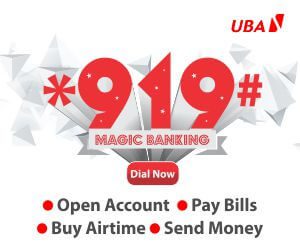 In separate disclosures to the investing public, Herbert Wigwe, the Group Managing Director of Access Holdings, acquired 1,350,188,284 units of shares at an aggregated sum of N32.8 per share, totaling N44.29 billion.
Wigwe had, through the additional acquisition, raised his controlling interest in the bank to 8.74 per cent or 3,105,789,014 of the company's total shares outstanding of 35,545,225,622.
Details of the transactions showed that Wigwe, on April 27, acquired 1,135,188,284 units at N10 per share, which amounted to N11.35 billion.
On May 5, he acquired 75,000,000 units of shares at N11.25, for N843.75 million, and on May 8, 140,000,000 units at N11.55 per share for N1.617 billion.
These transactions were done through Tengen Holdings (Mauritius) Limited.
His counterpart in Zenith Bank, Ebenezer Onyeagwu, bought 8,000,000 additional shares at N47.94, for N383.52 million, which raised his stake to 0.29 per cent or 90,176,078 units of the company's total outstanding shares of 31,396,493,786.
By this acquisition, Onyeagwu has further secured his hold as the second largest shareholder of the company.
According to the official disclosure released on Thursday, May 11, 2023, Onyeagwu had on May 4 acquired an aggregated 3,463,461 units at N23.93 per share, of which the transaction details showed he bought 1,236 units at N23.85 per share; 1,161,608 units at N23.95 per share; and 2,300,617 units at N24 per share.
The Zenith Bank boss, on May 5, acquired additional shares of 4,536,539 units at N24.01 per share.
The transaction was broken down into 283,794 units at N23.90 per share; 1,276,667 units at N24 per share; 2,376,078 units at N24.05 per share; and 600,000 units at N24.10 per share.
Checks on the company's financial reports showed that as of December 31, 2022, Wigwe held 201,231,713 direct shares and 1,554,369,017 indirect shares of Access Holdings, while Onyeagwu held 82,176,078 units of Zenith Bank's shares.
Wigwe's indirect holdings relate to United Alliance Company of Nigeria Limited assets, 537,734,219 units of shares; Trust and Capital Limited, 584,056,979 units of shares; and Coronation Trustees Tengen Mauritius, 432,577,819 units of shares.
According to Zenith Bank, the board of directors, under the powers vested in it "by the provisions of section 426 of the Companies and Allied Matters Act (CAMA 2020) of Nigeria," proposed a final dividend of N2.90 per share which, in addition to the N0.30 per share as interim dividend amounts to N3.20 per share from the retained earnings account as at 31 December 2022.
It means that Onyeagwu had about N288.56 million dividends from Zenith Bank by the end of last year.
The payment of dividends is subject to a withholding tax rate of 10 per cent in the hands of qualified recipients.
Zenith Bank has a diverse shareholding structure, with no single ultimate individual shareholder holding more than 12 per cent of the bank's total shares.
The bank's Chairman/Non-Executive Director, Jim Ovia, holds 11.29 per cent of 3,546,199,395 direct shares and 1,523,928,375 indirect shares as of December 31, 2022.

The board of directors of Access Holdings also proposed a final dividend of N1.30k per ordinary share. It then means that Wigwe pocketed about N4.04 billion dividend from Access Holdings in 2022.