Minister of Information and Culture, Alhaji Lai Mohammed, has inaugurated the Technical Committee on the Review of Nigeria's Tourism Master Plan, with a call on members of the committee to articulate realistic policies that will drive tourism from the periphery to the mainstream of the economy.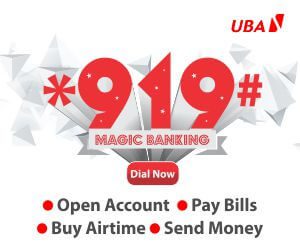 Mohammed, speaking at the inauguration in Abuja, said though the Tourism Master Plan was designed in 2006, a plan of action to implement it was abandoned half way, hence the need for the committee to review the plan in consonance with contemporary challenges and realities and the peculiarities of Nigeria.
He said, "This team is to review our own Tourism Master Plan and see which aspect needs to be reviewed in consonance with what has happened, both in terms of technology, politics and even in terms of climate change.
"We are talking about reasonable and sustainable tourism because what we are offering to the world in terms of cultural and natural resources are also dependent on Mother Nature, and you must make sure that we do not expend or expose it in a manner that children unborn will not have anything to show for it."
The Minister said that part of the drive of the Muhammadu Buhari administration to make tourism one of the pillars of the nation's economy is the resuscitation of the Presidential Council on Tourism and the review of the Master Plan.
He revealed that the Steering Committee on the PCT had already commenced the drafting of the Council's agenda, which will be handed over to the President.
Mohammed also disclosed the readiness of the United Nations World Tourism Organisation to assist Nigeria in the review of the Master Plan, having contributed immensely to its drafting.
Underscoring the need to develop a synergy among all sectors of government, the private sector and the local community in order to have a multi-sectoral approach towards the development of tourism in Nigeria, the minister added, "The thing about tourism is that it's probably the most inclusive of all endeavours in life."
He noted that the Ministries of Agriculture, Health, Power, Works and Housing and even Trade and Investment are all important, saying, "And until we take this on board, we will not be able to transit from being a country of huge tourism potential to a country's who's economy will be driven by tourism and this is the beginning."
Members of the Review Committee include representatives from the Ministries of Information and Culture, Interior and Budget and National Planning.
Others are representatives of National Institute for Hospitality and Tourism and National Association of Nigeria's Travel Agencies.