A 14 year old student of Babington Macauley Junior Seminary, Ikorodu, Lagos State, Ms Ifeoluwa Abiodun, has emerged the winner of the 2016 edition of the Nigeria Stock Exchange Essay Competition for Senior Secondary Schools students in Nigeria.
Abiodun clinched the first position at the award ceremony, today, ahead of over 7,400 participants across the country, winning N500,000 in
scholarship fund for university education, N250,000 worth of equity investment and a laptop. Her school was also rewarded with three desktop computers and a printer.
Ms. Udeaja Nneoma of Sacred Hearts College, Apapa, Lagos and Gbenjo Olasubomi Victoria of Good Shepherd Schools, Meiran, Lagos emerged first and second runner-ups respectively. The three students were also honoured with a Closing Gong ceremony at the Exchange.
The NSE Essay Competition is one of the exchange's financial literacy and
inclusion initiatives aimed at bridging the gap between classroom learning and practical knowledge required for long-term personal financial planning. It serves as an essential platform to get the perspectives of our young ones on key challenges relating to financial literacy and inclusion in
Nigeria. The competition's overall goal is to develop a culture of wealth creation amongst our youth towards "Building a Financially Savvy Generation".
Chief Executive Officer, NSE, Mr. Oscar Onyema noted that the Exchange
has implemented and supported a number of programmes in line with the National Financial Literacy Framework, which contribute to raising the level of financial literacy in Nigeria.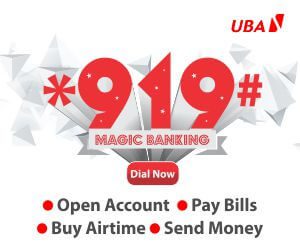 "To date, we have executed over 200 free capacity building workshops, aimed at enhancing investor understanding of the basics of investing. The multiplier effect of these workshops is phenomenal, as approximately 16,000 retail investors from the grassroots can now make better investment
decisions", he said.
"Improving financial literacy is at the core of what we do at the NSE because we recognize that the ability to make well-informed financial decisions plays an important part in the capacity of individuals to manage financial matters well, a factor that can have either a negative or positive
ripple effect on the economy. I am proud to say that with the NSE Essay Competition, we have established a strong foundation for improving the financial literacy and capability of Nigerians.
"Through this competition, we have been able to promote financial literacy among young Nigerians, by encouraging them to learn how good financial decisions can better their lives now and in the future, and ultimately grow the economy," he said.