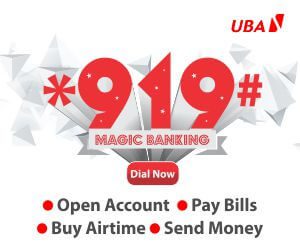 BY TIMOTHY AGBOR, OSOGBO

A motorcyclist, identified as Nura Muhammed, has been confirmed dead while his two passengers hospitalised after sustaining critical injuries in an accident that occured on Thursday.
Muhammed, who was riding his Bajaj motorcycle while carrying two passengers, was crushed to death by a tipper driver along a road at Agunbelewo area, Osogbo Local Government Area, Osogbo, Osun State. The incident happened around 11:00am.
The deceased, a resident of Ifon-Osun, was coming form Okinni and heading to Bovas Area, Agunbelewo, but on getting to a point before Bovas filling station, it was gathered that an unknown mini bus that was coming from Ilobu road suddenly parked and obstructed the motorcyclist.
Muhammed immediately hit the mini bus with his Babaj motorcycle with registration number Osun TAN 761 US from the rear. The deceased and his two passengers fell on the road before an unknown Mercedes Tipper crushed Muhammad and injured others.
Passersby quickly rushed to the scene and rushed the victims to the Osun State Teaching Hospital, Osogbo. Muhammed died before getting to the hospital while two others were admitted for treatment.
The tipper and mini bus drivers fled the scene immediately the crash occured.