Nigeria's long jump record holder, Yusuf Alli, insists that the nation's youth must turn away from drugs to succeed in sport. In this interview with The Point's Uchenna Ajah, the 55-year-old, who also doubles as technical manager and coach of the Athletics Federation of Nigeria, spoke on issues hindering the development of the sport. Excerpts…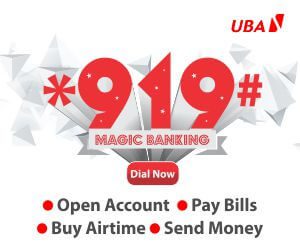 What was your favourite sport as an athlete and when did it all start?
Track and field, and to be precise, long jump. I was also doing the 100meters and sometimes the trip jump. I commenced my career during the 1980 Olympics Games and that took me up to 1993. I played football while I was in the secondary school, at St. Gregory College but my coach Kashimawo Laloko said I was always going too fast with the ball, the same Laloko that is currently with the Nigeria Football Federation. He coached me at St. Gregory College; I played alongside Owo, Aroro and the rest but I would have been a long jumper rather than a footballer.
What form of support did you receive from your parents back in the days?
Initially, my parents never knew I was doing any sport because at that time, if you left home for sport, you were dead. Eventually, when they saw that they could not hold back, and they had no choice than to support me, I got the support of everybody, my mum, dad and every member of the family. Who were other sport heroes that were your mates in school? My mates at school then were people like Henry Amike, Sunday Uti, Chidi Imoh, Innocent Egbunike, Ajayi Agbebaku, Obasogie. At the international level, we had Carl Lewis, Michael Powell, Myricks, Emeyang. These were my colleagues when we were competing in Europe.
Can you take us on your journey to stardom? What was the experience like to be a winner at the international stage?
The first time I set the African record was in 1983 at the World University Games in Edmonton, Canada. I won the gold with 8.21m and that was a new African and a national record. After that one, I set the record again – 8.27m, in 1985 and 1989. That record still stands till today. How do you feel that your record remains unbroken till this day? Well, I don't feel good. It seems that my sport is not moving because records are meant to be broken. But if a record stays too long that means that the distance was far. If you look at the world's record in men's long jump, it stood for 22 years. If a record is good in my event, it will take a long way out. I think that is why it is still standing.
During your career as an athlete, what were the most cherished silverwares you could boast of?
I can remember the gold medal in the World University Games in 1983; I can also remember the African Championship gold medal, the Commonwealth Games gold medal, which I probably cherish the most because it came when I was winding down my career in 1990. I knew that was going to be my last Commonwealth Games. So, I had to put everything in place to claim that gold medal. I will never forget that gold medal in a short time. Also, my second place at the World