Foreign brands dominate fair
70% of exhibitors are local brands, LCCI insists
Contrary to the claim of the Lagos Chamber of Commerce and Industry that over 70 per cent of the exhibitors at the 2015 Lagos International trade fair are local brands, investigations have revealed that about 60 per cent of goods and services exhibited at the 29th edition of the international trade fair are not Made in Nigeria.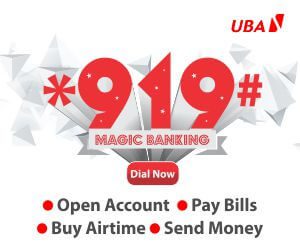 Experts, who said such a development could affect the Nigerian economy negatively, explained that the dominance of foreign brands against their local counterparts was not in the interest of the Nigerian manufacturing sector.
An industrialist, Mr. Gbenga Osho, stated that foreign products could crowd local manufacturers of similar products out of the market, adding that this could also scare local investors away from the affected sectors.
"Foreign finished products are not good for our economy because they will end up competing with the local manufacturers and at this level of our development, that is not too good. We need to allow the current local producers to stabilise and be able to compete," he explained.
However, a former Acting Director-General, Manufacturers Association of Nigeria, Mr. Rasheed Adegbenro, insisted that such a development could be good for the economy if the foreign products were solely machinery and equipment.
"Such machines will be used by manufacturers to produce their goods because it is for Nigerians to buy them and start using them to produce," he noted.
Meanwhile, industrial expert and entrepreneur, Mazi Sam Ohuabunwa, observed that the Nigerian economy was deficient in local production because of the lack of focus in this regard.
For the concluding part of this story and others, grab your copy of The Point from your nearest vendor