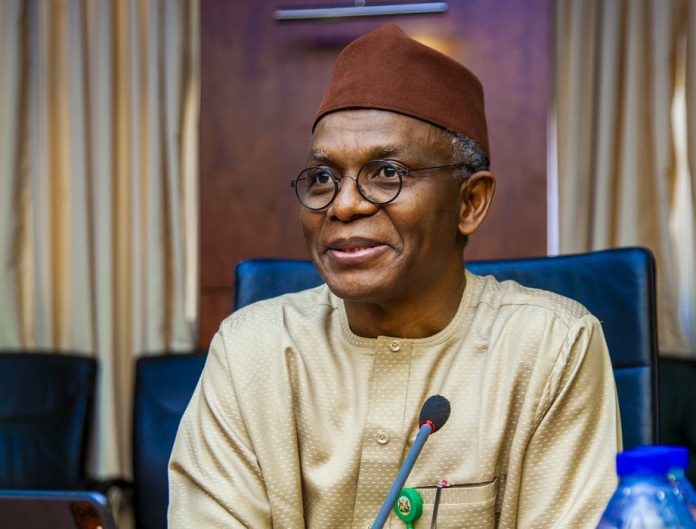 Kaduna State Governor, Nasir El-Rufai, alleged last week during a live television interview that "elements within the Presidential Villa" initiated the redesign of the naira notes to target the governing All Progressives Congress and incite the electorate to vote against the party. El-Rufai described those responsible as "parasites" who are not APC members but taking advantage of their relationship with President Muhammadu Buhari to pursue their own agenda. In the explosive session, he spoke on various issues of national importance. Excerpts: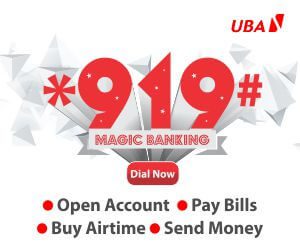 We know electioneering campaigning is going on at the moment but the business of governance still has to go on. Now, you are counting down?
Yes, I think 160 days to go. I count down every day.
Does that mean you're looking forward to…?
I am, I'm looking forward to handing over the burden to someone else.
Burden?
Yeah, it's a burden, trust me. I am trying to get my life back, and spend more time with my family. I have young children; they need my time. And I have a Ph.D to complete. I've been doing a Ph. D. programme for a few years now. I need to focus on it and get it out of the way.
We outsiders thought that is over because the APC presidential candidate said, well, you have to stay here and work with him. What is going to happen to that?
Yes, that's what he wants. So we're still talking. Of course, Asiwaju is the candidate of our party, we'll do whatever we can, not only to get him elected, but also to make him succeed. But I still believe that when Asiwaju tells me what he wants me to do in his government, I'll be able to recommend much younger, more energetic people that can do, as well, a job as I can do even better.
Because, you know, experiments in Kaduna have shown that if you empower young people, and give them political backing, they can deliver incredible results. We've proved that in Kaduna.
So I do not think there is any job in the government that we cannot get a younger person to do. But as I said, you know, we're still talking with Asiwaju, and Nigeria is the only country whose passport I have, and whatever I can do to make sure that country is better, I will do it. But I'm just saying I will always present options.
Let's look a little broader about your stewardship. You must have had a certain mindset while vying for that position, the first time out, then your first and second term. But if you're on a broader look, what kind of emotions are you dealing with now, having seen how you have performed over the years, and then how they may refer to you when you then handover?
Frankly, I don't think about that a lot. At this point in time, what I am concerned with and trying to get my team to focus on is to tidy up and complete some of the things we've started and tried to correct some of our mistakes, you know, and also having seen so much in the last seven and a half years. We've tried to put in place frameworks and legislation that will ensure that the next governor doesn't spend the next two years, you know, finding out what we have found out in seven years.
Yes. Luckily for us in Kaduna State, my successor, I hope from our party, was someone that has been in our government from the beginning. So he's fully informed about our policy direction, and so on. But still, there are a few things that we learned even within the last one year that we discovered, and we didn't quite get it right.
Or, we totally ignored this problem.
So we're trying to put those things in place. So it's a very busy time for us. You know, in fact, we've decided in the state executive council to hold weekly meetings almost every Monday until after the election, then we start the handover process because there is so much to do.
I don't think much about what we have achieved or what we did not and what people will think of our administration, we will leave that to posterity and history. All I know is that we did the best that we could. And we worked flat out in the last seven and a half years. And I do hope that what we'll be able to do in many aspects of governance in the state will be sustained. But that's all you can do, you can only do what you can do and move on. And leave it to history and your successors.
You're in your 60s and this is not the first time, every time you always talk about how you want young people. The Kashim Ibrahim Fellowship, which you started, was also in light of that. So it seemed that you really put your money where your mouth is, with regards to having young people. I'm surprised that the governorship candidate that has emerged from your party, though, at least for your state, some people will say one would have thought that maybe you would have endorsed somebody much younger in that stead…?
But he is young.

Much younger than yourself?
Much younger, like more than 10 years younger. And frankly, we tried to bring up several young people, we looked at three or four people, we didn't want any of my successors to be older than early 40s, mid 40s. But at the end of the day, the person that we narrowed on and the deputy governor were the best when we polled.

We polled four times; we did a survey across the state. I didn't wake up in the morning and just picked someone. We had four different polls to test the acceptability of the various aspirants. And two of them continued to be the top two. And the others, including other younger people that we groomed, just didn't show up as well as they should.
There are others that were outsiders, I would say, people that were running Federal Government agencies or that I considered outsiders because they don't know the changing policy direction that we pursued in the last four years. So my goal was to ensure that we have a successor from amongst our original APC Kaduna team of 2014 and then we ended up with one.
So you do consider that age is a big factor in leadership? And maybe Nigerians have been making this hue and cry over the age of the presidential candidate of your party for nothing. How does that work for you? I mean, in terms of looking at the age of the presidential candidate, visa viz your own, you know, advocacy, that, for leadership, especially looking at the amount of work that needs to be done, somebody younger should be there?
Yeah. Look, instinctively, I would prefer to see younger people at levels of leadership. Okay. And we've tried to do that in Kaduna, we brought in young people, and they have performed wonderfully, a few have disappointed us, that is normal. We brought in late women, they have done very well.
A few have been disappointed, it's normal.
Now, at the national level, I would have preferred a younger person, but the reality of Nigeria is that that younger person must also have varied experience that will enable him to hold the country together. It is a complex society, it requires experience, it requires a track record of performance, that maybe a 50 year old, cannot have, cannot convince either the political class or even the general public that he has. So, I consider the septuagenarians that are running for office now, as transitional leaders, okay.
My hope is that whoever is the next president of Nigeria, and I can say when Asiwaju wins, because I'm confident APC will win, you will see a large collection of young people in the administration, because I think Asiwaju sees his role as that of a transitional leader, you know, fix some of the problems that we have, but build a new leadership class.
That is the only way because it is very difficult for a 40 year old, or 50 year old to convince Nigerians or even those of us in the political system, that he has the experience to manage this country.
It's a complex country, and some of the people running are a joke, as far as I'm concerned. Every job looks easy, from a distance. But I've had the privilege of working with at least three presidents very closely. And I have seen the demands of that office.
And what it is, and people just don't know, even being governor is tough. But people don't know, they think it's easy. People can always sit down and criticize, oh, he should have done this, done that. Get them to do that. Then the ngbati, ngbati starts.

To what extent would you take responsibility for some of these reports that we get from Kaduna State?
Look, I am the governor of the state and people elected me to ensure that their lives and properties are safe and secure.
So to that extent, I take responsibility, and I do the best I can. But I must repeat for the avoidance of any doubt that I don't control the police. I don't control the armed forces. I don't control the security agencies. What we do as state governors is provide the logistics and the support and supplement what they get from the Federal Government.
For instance, when I came into office in 2015, we found that the last time the police command in Kaduna got overhead was September of the previous year, September of 2014. They were not paid any overhead. So we had to run the police.
You go to a DPO, he doesn't have paper to even write complaints.
So, we've had to provide money from the state resources to cover that. Does the Federal Government budget for that? Yes, it does. Does the money get to the divisions and the commands? They don't? Is it my problem? Is it my responsibility? No. But as governor, I have to make sure that this police station runs.
We build police stations, we provide the tools for them, we provided over 200 vehicles to security agencies twice in 2015 when we came into office, and then in 2018, again, and we are planning to do so again before we leave office because these vehicles are used and they don't last us as long as they should. So, we provide the logistics, we have a network of informants, we pay them money to give us information. We provide the information to the action agencies.
But if I say that there is a bandit here and I am sure there is a bandit camp here, and the military doesn't go in, or the Air Force doesn't bomb the camp, or the police don't go in. What can I do? I can't come out and say, you know, the Federal Government is not doing what it should do.
But really, this is the problem. We are chief security officers in name but we have no control over the quasi forces or giving them orders to do what they have to do. They have to get clearance from Abuja. That's why the buck stops at the President's desk. And when the President now gave them a deadline and say, you know, get rid of these people, we saw massive improvement in the last three, four months.
There has been incredible improvement everywhere in the state. Birnin Gwari, Chukun, have almost been cleared of banditry.
We still have cases once in a while, but not what it used to be. Cachia, Kachurugi, Giwa are the three local governments now that we are having issues with, but the military, the police, the Air Force are there and to be fair to them in the last three, four months, they have been doing an excellent job. But that was only because the President said you have to end this before the end of December. The President didn't say that two years ago. It would perhaps be a different story completely. So yes, you know, we feel bad, we feel responsible, but our hands are tied to a certain extent.
So, all of this happens just as you said under the APC government. What is it that made this happen and why then should Nigerians trust the APC government for another four years?
Well, look, what you are seeing happening, whether it is fuel subsidy, electricity subsidy or foreign exchange subsidy, these subsidies have been with us from time immemorial. The PDP government also had that problem. Okay.
It's just that we don't talk about what they have done. So it's a problem. And the problem is not the APC government. I think the problem is Nigerians who are not willing to face the truth. You know, what is the truth about fuel? We have queues now; people are paying between N300 Naira per liter, in actual fact, up to N500 per liter in parts of the country.
And they have to queue for hours to get it. Why because of this unsustainable and broken down subsidy regime that we have chosen to maintain for the past 50 years, it has not worked. It is not an APC problem. It is a Nigerian problem, because today President Buhari says remove subsidy, the NLC will be out on the streets protesting we've heard that under Obasanjo's administration, we've heard that three or four times the price was slightly increased.
So, it's a Nigerian problem and we need a national conversation to tell each other the truth. How can we subsidize petrol by N6 trillion in a year when our national education budget, I mean, federal plus, all the states is not up to N2 trillion, when our national health budget, federal plus all the states, I'm talking about recurrent and capital now, it's not up to N2 trillion. Which country spends three times subsidizing petrol? Three times what it spends on infrastructure more than three times what it spends on education or health.
It's a choice we have to make as a people; it's not about APC or anything. And the fact that this fuel subsidy is not sustainable is the reason why all the presidential candidates, none of them have said I will not remove the oil subsidy. So what are we waiting for? Already, the price is N300 to N500. It is a national conversation, not a partisan one. And we have to tell ourselves the truth.
Some of those Nigerians, the key ones are in your party. Do you remember that time they were up in arms saying don't remove subsidies?
Yes. And some of the Nigerians that were in the previous government, were also there and supporting it. So what I'm saying is that it is a national conversation. It's not a partisan one. And I think we're getting there. Because we're in campaign season. Atiku Abubakar has said, I will remove fuel subsidies. Peter Obi has said I would remove subsidies. Asiwaju Bola Ahmed Tinubu, has said I'll remove fuel subsidies.

But would they when they get there?
They will, they have to, the country will be bankrupt if they don't. Already the states are distressed. Because of the N6 trillion that you're subsidizing, half of the money is supposed to go to state governments and local governments. This is why most states are already building up salary areas, most states are struggling, those of us that have higher IGR are surviving. But many states that have very low IGR hardly pay salaries now. And the arrears are building up. So the next government must remove it. Otherwise, the country will simply collapse. It will be Sri Lanka.
Do you want the party to win the elections? Yes. But I know you must have heard several times what people say about the price of fuel when the President came and all that….
I'm not surprised.
And then he also did say he was going to generate 10,000 megawatts of distributable power in the next three years. During the first term in office, several other indices like that and these have not materialised. So Nigerians don't see why they should stick with the APC.
Well, I'll tell you why they should stick with the APC. And I'm not going to say the devil you know, better than the devil you don't know because we're not devils. Okay.
They should stick with the APC because they should look at what we have been able to achieve in the last eight years in very difficult circumstances. There has never been any national government in Nigeria's history that has faced the challenges that the Buhari administration has faced.
When we came into office, the price of oil collapsed to $26 a barrel. Okay, that was when we thought and we, you know, I'm one of those that led the governors, we convinced the President, this is an opportunity to deregulate the subsidy thing. Just allow the market because the price was so low, that it was almost what we're selling.
Okay. So that was when it was moved up to that price. And the whole idea was that the government would hands off as the price moves up slightly. You increase the pump price slightly, but who sabotaged it? The NNPC made an announcement and linked it to the President as if it was the president that fixed the price.
But the President is the Minister of Petroleum
He's the Minister. But look, the Minister of Agric doesn't fix the price of garri or rice, which is more important to our lives than fuel.
But the bucks stop at the President's table?
No, no. The buck may stop at the President's table, but he doesn't decide the price of the biscuit you eat. There are some things that the government does, there's something that you allow the market to do. What we wanted to convince the president in 2016, when you had that increase in price, was for the government to hand off the subsidy so that we'll get out of it for the first time.
All right, but it was sabotaged again, we went and complained.
But you know, no action was taken. Secondly, the country went into a recession because of that. COVID came in; COVID-19 locked down one and a half to two years, nothing got done. And immediately after we got out of COVID, the Russia Ukraine war disrupted supply chains, raised the cost of shipping, raised the cost of food. This is happening all over the world; it is not unique to Nigeria.
This administration faced many challenges that I want to say the previous administrations did not. In the 16 years of PDP rule, oil prices averaged $70 to $80 a barrel, there was a time it went up to $140 a barrel. But even in the places where we ought to have been benefiting, we did not benefit. So for instance, the Russia Ukraine War saw prices going up.
Yes, Nigeria is an exporter of crude oil, we should have benefited. But because as a result of our ineptitude in protecting our pipelines in the South South of the country, you know, Nigeria was not able to benefit from that. That is part of the problem. But the main problem why we did not benefit is because of fuel subsidies.
The subsidy takes every revenue that we earned from the sale of crude oil. And that's the main reason, vandalism reduced our oil production by a percentage. So we're not even meeting our OPEC quota. I agree with you. But if we had just sold the 1.3, 1.4 million barrels per day and got the money into the treasury, instead of spending it on subsidy, Nigeria would have been better off.
"WE HAD FOUR DIFFERENT POLLS TO TEST THE ACCEPTABILITY OF THE VARIOUS ASPIRANTS. AND TWO OF THEM CONTINUED TO BE THE TOP TWO. AND THE OTHERS, INCLUDING OTHER YOUNGER PEOPLE THAT WE GROOMED, JUST DIDN'T SHOW UP AS WELL AS THEY SHOULD"
And as I said, this subsidy issue requires a national conversation and national consensus. It is not a partisan thing. It has been going on for years. We tried to solve it under the Buhari administration; we were sabotaged. And now we are where we are.
But the Buhari administration could have had that conversation. But it refused to have that conversation. And people will ask, you know, why should we trust the leadership of your party?
To be quite honest, we've had the conversation at the level of the National Economic Council chaired by the Vice President, we all agreed it should go.
It was Buhari himself, who made the decision that this subsidy will hurt the poor and I wouldn't do it if it is okay. So it is not about not having a national conversation. Everyone agreed but the President took that decision.
And that is why our presidential candidate in the same party can say I will remove it. Okay, so it is not a party position. It is the personal decision of the president. And he's the president.
Your party's decision about restructuring. What happened to the report?
We submitted the report and the President agreed with it; some bills have been drafted and sent to the National Assembly. But it has not gotten the traction; again, this is another thing that all the presidential candidates have agreed that it should be adopted and implemented.

Did the President agree with it?
I honestly don't know. You know, for the past three, four years, I have stopped trying to understand how the Federal Government works. Okay. I just focused on trying to make my state work, because that's my primary responsibility. There are some things that we sit and agree with the President, and he says this will get done, it doesn't get done. And those that refuse to get it done don't get punished.
So the big question, when you say that, because right now, people are wondering, what is happening with your party's presidential campaign Council, it doesn't appear that everybody is on the same page, singing from the same hymn sheet?
The President is not on the ballot. If the President has his tenure up to 29th May, he may not want to remove the subsidy.
But our party, if you look at our manifesto, we never promised that we're going to keep petroleum subsidies. We never did. Our party never promised that we'll just redesign the currency. It's not in our manifesto. You need to separate the personnel decisions of some people in the villa from the manifesto of the party, it's important to understand that.
Is there a division between those around the president and those within your party right now? You know, who, who, which is affecting your party's presidential campaign Council?
I believe there is. I believe that there are elements in the villa that want us to lose the elections, because they didn't get their way, they had their candidate.
The candidate didn't win the primaries, and I think they are still trying to get us to lose the elections. And they are hiding behind the President's desire to do what he thinks is right. I'll give two examples. This petroleum subsidy, okay, which is costing the country trillions of Naira was something that we all agreed will be removed.
In fact, I had a discussion with the President and showed him why it had to go because how can you have a capital budget of N200 billion for federal roads, and then spend N2 trillion on subsidies. This was a conversation I had with the President in 2021.
When the subsidies started rising, he was convinced. The second example I will give is this currency redesign. You have to understand the President; people blaming the governor of the Central Bank for currency redesign, no, you have to go back and look at the President's first outing as president. He did this.
"NIGERIANS SHOULD UNDERSTAND THAT THESE ARE NOT THE POLICIES OF THE APC. THEY ARE NOT THE POLICIES OF OUR CANDIDATE. THEY ARE THE POLICIES OF FIFTH COLUMNISTS THAT WANT TO BRING US DOWN. THEY WANT TO BRING THIS COUNTRY DOWN"
The Buhari/Idiagbon regime changed our currency and did it in secrecy with a view to catching those that are stashing away illicit funds. It's a very good intention, very clean intention, the President's heart is white. Okay, but try doing it at this time, within the time allotted just doesn't make any political economic sense.
And for such a programme to work, okay, we have to be involved as governors as sub nationals. Because look in my state, there are two local governments without banks; in Borno State, out of 27 local governments, only two have banks. In Yobe, out of 70 local governments, only two have banks. And I remember, Borno is four times the size of the five South East states. So how do you expect everyone to change his currency within the time limit?
Given the example that you've given, what then are the chances of your candidate in the presidential elections?
Look, the people of Nigerians should understand that these are not the policies of the APC.
They are not the policies of our candidate. They are the policies of fifth columnists that want to bring us down. They want to bring this country down. Because look here, we, the governors met a few days ago and sent a delegation to the governor of the Central Bank on this matter. We've never been really involved in this.