Long overdue, but will worsen situation, say economists
We support NLC on this – Nigerians
BY TIMOTHY AGBOR, BAMIDELE FAMOOFO, BENEDICT NWACHUKWU, FESTUS OKOROMADU, MAYOWA SAMUEL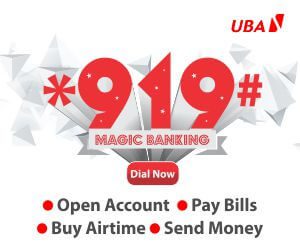 Nigerians have expressed different thoughts over the decision of the Nigerian Labour Congress to shut down branches of the Central Bank of Nigeria nationwide in protest next week over scarcity of naira notes.
The NLC on Wednesday officially declared a nationwide strike over the scarcity of cash in the country.
The national president of the union, Joe Ajaero, gave the directive during a media briefing in Abuja.
He also directed that affiliate unions constituting the NLC should be on standby for picketing exercises across all branches of the Central Bank of Nigeria nationwide.
The NLC had issued a seven-day ultimatum to the Federal Government to end the petrol and cash scarcity being experienced in the country.
Speaking with journalists, Ajaero said the industrial action became the last resort of the NLC following the expiration of the ultimatum.
He said the decision to picket the CBN branches became necessary as the Federal Government and the CBN had failed to show any commitment to addressing the situation.
Ajaero lamented that despite the Supreme Court order that the old N200, N500 and N1000 notes remain legal tender until December 31, 2023, the situation kept getting worse.
He said workers could not access cash to pay fares to work or buy food for their families.
He also criticised the pricing irregularities in the petroleum sector.
"Last week, we gave an ultimatum for the review of the cash crunch bedeviling the country, but we have discovered to our dismay that as at this moment not much effort has been made to ameliorate the situation. Government is still foot-dragging on these issues we raised," Ajaero said.
"Based on this, we met again this morning to review our position and resolved that by Wednesday next week all CBN branches will be picketed. Workers are directed to stay at home too because people cannot eat, workers can no longer go to the office, we have been pushed to the wall.
"We have decided to take our destiny in our hands, we have mobilised our workers on this exercise."
The NLC has no fewer than 43 affiliate unions which include, but not limited to, the Academic Staff Union of Universities, the Nigeria Union of Pensioners, the National Union of Road Transport Workers, among others.
Reacting to the directive in separate interviews with The Point on Wednesday, most Nigerians described the planned protest as belated and one that would further plunge them into misery.
For other respondents, the decision of the NLC to picket CBN offices should be handled with utmost caution so that it would not be hijacked by hoodlums to attack financial institutions.
Some other Nigerians, however, asked NLC to declare full blown industrial action because, according to them, pockets of protests held in the past to force CBN into adhering to the order of the Supreme Court to release old notes, have never materialised.

Findings revealed that despite the paltry re-circulation of old notes into the public, availability of cash has not improved as most commercial banks still record heavy crowds while customers are unable to withdraw enough cash either at the counter or at the Automated Teller Machines.
An economist, Olaide Ajibola, berated NLC for failing to act when the cash crunch situation was at its peak, describing their call for protest as long overdue.
He said, "I would like to say that the reaction of the NLC is belated. It's like campaigning after an election has been held. Where have they been all this while? Protests won't solve this issue. NLC should have declared total strike instead of protest. I want to believe that the CBN workers are also members of NLC and they should have acted before now. If they had done that, we wouldn't have suffered this long. They should just declare a strike to show their seriousness. I don't think NLC has a concrete solution to this problem and if they are serious, they should shut down operations nationwide."
While expressing worry over the worsening cash crunch across the country, Ajibola said, "The naira in circulation has not improved. People are still complaining and can't even access the cash despite the Supreme Court having ordered that the old naira notes should be released."
A lawyer, J. P. Jones said the planned protest is a good development but warned that caution should be applied in order for it not to be hijacked by hoodlums.
Jones said, "NLC's decision to stage protests at CBN branches is a good thing. Nigerians are really suffering and we need whatever legal means to make the Federal Government and CBN realize this. The circulation of the naira has not improved and most banks are not issuing money to their customers. But, I just pray the same peaceful protest will not be hijacked by unscrupulous elements in power and that's why the NLC should apply caution during the demonstration."
Another Nigerian, Obumneme Nwide, expressed fear that the planned picketing may worsen the situation.
She asked the NLC not to embark on the protest because it may force the CBN to shut down operations, which would in turn frustrate Nigerians the most.
She said, "What they (NLC) are doing is okay but they should not follow it this way (protest) so that it won't affect the masses. CBN may shut down their servers and operations and it will also affect banks and individuals. They should leave it the way it is. I know we are suffering but it will be worse if CBN is shut down in protest. They should not. These people (CBN) don't care. It took Godwin Emefiele forever to listen to what the Supreme Court ordered despite that people are suffering. Nigeria is a lawless county.
"So, they should not cause CBN to shut operations; people will die more. I understand that the NLC is fighting for the interest of the masses. They should reconsider their steps and look for a better approach to solving this. I went to Zenith Bank to lodge complaints recently. I can't use my MasterCard for transactions and the bank officials told me that CBN shut down the ATM cards. I was surprised. So, I have a card but I can't use it online. I can't even use it to pay any bill. So, if they should start this picketing and it snowballs into a strike, everybody will suffer more."
Also reacting, another Nigerian, Anselem Idagu, said the decision of the labour union to embark on protest is unnecessary.
Idagu said Nigerians are already adjusting to the cashless policy and that any form of protest may cripple the nation's battered economy.
"To me, the planned NLC action against the government and CBN is not necessary at this time. Nothing was done when Nigerians were suffering and finding it difficult to adjust to the new financial policy. I believe the so called NLC leaders were not fast asleep when Nigerians were crying and dying. Is it now that we are almost used to the situation that they realized that they were supposed to fight for Nigerians? It's just a show of initial "gragra" by the newly inaugurated NLC executives. They are all part of the bad government. They know what they are doing.
"The planned action against CBN is the handiwork of some APC members that are against Emefiele and Muhammadu Buhari. They just want to show Nigerians that they care but they don't. Already, our economy is shaky, so let them not cause more troubles for Nigerians by shutting down the economy. Nigerians are gradually adjusting to the new cashless policy and we all shall be used to it soon," Idagu noted.
Adewole Joseph, a civil servant said the country and Nigerians are already passing through untold hardship brought about by the naira re-design and politics.
He argued that any step in the negative direction will crumble the system.
"We should not be thinking of picketing or industrial action now. The country is very fragile, with a whole lot of bags of trouble. If labour goes ahead to picket the CBN nationwide, the resultant effect will be more untold hardship. We are crying that things are very difficult and some people want to make it more difficult. It's not the right thing. I don't support it at all. Labour should find alternative means to bring succour to us," he said.
Joseph further noted that Nigerians are hopeful that as the elections have come and gone, those sabotaging the policy will now bring the remaining money they hoarded for vote buying and put them in circulation and there will be enough money again.
"Election has just finished. Very soon those politicians who stocked money for vote buying and laundering will push them into circulation again and there will be more money. So, my advice is that Nigerians should exercise patience and be hopeful that the worst era is over. We saw some politicians distributing the new naira to voters on social media. Those are the problems not the policy and now that it is all over, I hope normalcy will return."
To Ikechi Obinna, a businessman, there is a level of improvement since the old N1000 and N500 notes are being used alongside the new notes.
He posited that employing force would not improve the situation.
"It has been better since we began to use the N1000 and N500 notes with the new notes. We accept them from customers who pay us with them and banks are not rejecting them from us. So, to me I will say the situation is not as tough as it was before the elections. All I expect labour to do is engage the CBN and Federal Government to dialogue. If there are people Labour should be hard on it is the politicians but they will not do that. Whatever the labour does against the CBN will affect banks and trickle down to every one of us. I hope they are not being sponsored by politicians."
The picketing call by labour was a welcome development to Dangoro Yusuff. He said the CBN had suffered Nigerians and up till now, it has not done anything to cushion the effect, it is still a back and forth policy.
"I support the call by labour to picket the CBN offices in the country. Emefiele brought hardship to us and even as we are crying, he has not done anything to cushion the effect. We are suffering and they don't care. I believe if labor does it, the CBN will know Nigerians are suffering and then something can be done. So, I support labour."
Other respondents who spoke with The Point on Wednesday backed the move by the NLC to picket CBN offices across the nation.
Jide Amakode, civil servant based in Abuja, said the proposal from the NLC should be given urgent attention as the cash crunch crisis portends great danger for the nation.
"True, the cash crunch has become very unbearable, I have not been able to go to my office for almost a week now. Not because I don't want to go but because I don't have a car and I can't access cash from the bank ATM. Neither will the cab drivers accept transfer.
Mrs. Obafemi Jumoke, a resident of Mowe in Ogun State, who expressed frustration over her banking transactions at the Redemption Camp in Ogun State on Wednesday said the decision of NLC is in order. "Someone must bail us out of this mess," she excites.
Narrating her plight to The Point, she noted: I visited four different banks located within the Camp today because l desperately needed cash but I was disappointed. Access Bank does not have cash to disburse and so also are FCMB and Ecobank."
Premium Trust Bank, being a new bank in the location, will only pay a customer N5, 000 on the condition that an account is opened with it. GTCO was not approachable while Ecobank was out of operation.
At Redeemer's University, Ede, Osun State, a year two Computer Student, Opeyemi Deborah, who spoke with our reporter on phone disclosed that banking activities were comatose as no ATM of banks are dispensing cash since students resumed for academic activities in the last one week.
Another respondent in Ogun State, Ronke Adenuga shared her experience with Fidelity Bank inside Christopher University, Ogun State.
She disclosed that the bank which dispensed N10, 000 cash per customer last week could not pay any customer as of Wednesday as cash was no longer available.
Responding to the threat of Labour to down tools, she noted: "We are tired. I expect that the move will better the situation we are facing now. Please, urge the NLC to quickly execute the planned action," she cried out.
Nelson Bature, a graduate of political science from Nasarawa State University is of the view that the leaders of NLC have done well to notify the government.
"It's left for the government to do the needful. Where on earth do you formulate a policy aimed at killing businesses? When you can't access your money in a society like ours how do you expect people to survive?
"However, the NLC must do everything within its power to control the protest as it can easily get out of hand.
"The CBN should make cash available and as well monitor the banks to make sure that the money is dispensed to the people.
"Truth is the economy is gradually grounding to a halt. There is need for immediate intervention and if protest is the only way to make those in authority to understand so be it. It's a welcome development. Whatever the outcome I am sure the government and CBN will like it," he said.
Meanwhile, POS operators have continued to rip-off Nigerians who seek cash at all cost.
At least N300 is required to get N1, 000 where the operator is considerate.
However, some charge as much as N3, 000 for N10, 000 representing a 30 percent interest on cash collection.
In another development, the NLC has been charged to make a statement with the nationwide strike directive and the proposed picketing of offices of the Central Bank of Nigeria across the country it had ordered public sector workers on Wednesday.
Speaking to The Point, the South West Secretary of the People's Democratic Party, Rahman Owokoniran, gave the charge to the NLC on Wednesday in reaction to the proposed nationwide mass action by the chairman, Joe Ajaero.
Throwing his weight behind the planned strike, Owokoniran said, "it will impact on the economy, people will suffer more, which is unfair as the situation is now. But we also must look at it from the fact that the Federal Government is not making life easier too. How long are we going to go hungry without telling us if we are in any kind of cold war? What's the situation? What's the Federal Government hiding from us?"
"We are living in a desert right now where there's no water, no food, nothing and the Federal Government is not telling us the truth about the situation of the matter, unless something gives way, so that we can know what exactly the odds are against us.
"You can go to the banks today and you'll still be told the same story, people can't access the money they have put in the bank. There's no money in the POS or ATM. Even if you transfer money from your account to another account, it takes days for it to get through. You don't know who is lying between the receiving bank and the sending bank. Your money isn't getting to the destination, neither is your money back in your own account. All these things are very frustrating.
"Workers earn their pay every month but the market women who live on daily income generation, how are they supposed to survive this kind of condition? And the Federal Government does not really own up.
"What is really the matter? Is it about renewal of our currency? If it is about that, then by now, we should have gotten over that. What should be accessible to people whether between N30, 000 to N60, 000 a day, and it should be regular. We should be able to go to banks comfortably and access our money. But right now, it's not the case. So, I sympathize with the workers.
"All along, I knew it couldn't have been anything about the election because there was no way they could have prevented those people (politicians) from accessing their money, regardless, which has already proven to be the case.
"Workers can't earn the kind of salary they earn today and still be paying some interest or ransom before they can access their monies, it is grossly unfair. Those who even go to bank counters or ATMS can't withdraw more than N2, 000 or N5, 000, that is even if you're given, some banks don't give at all.
"It's as if we're under some kind of spell right now, that anything the government does, they get away with it. A government that couldn't perform, that's been wrecking the economy, and everything they touch, they're now telling us that whether we like it or not, they still have to be in charge. Are you telling me we should just fold our arms? Then, we believe we're in some kind of bondage, we're in slavery already.
"People have to make a sense of what's going on. The CBN, the president are not making sense, nobody is making sense of what's going on.
"In my own opinion, the only thing I will pray for is that the strike will not be a prolonged one. They should just make a statement with it, that if we picket and you still do not give us an answer, we still have more to do. They should give them signals that we're not comfortable. You can't just go on getting people hungry. It can only worsen the situation and possibly make the people turn around and not appreciate the thing that they're trying to do.
"A hungry man is an angry man. You don't know who is really championing their course but all they know is that they need the food. You don't know how many people have committed suicide. So, they should make a statement with whatever they want to do and hopefully, the government will respond."