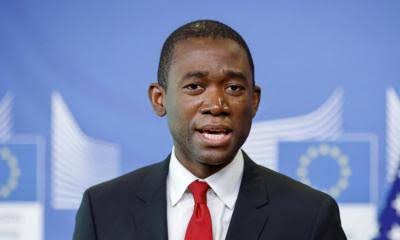 Wally Adeyemo, the United States Deputy Secretary of the Treasury, the highest-ranking Nigerian-American official in the President Joe Biden administration, will be in Lagos State between September 17 and 19.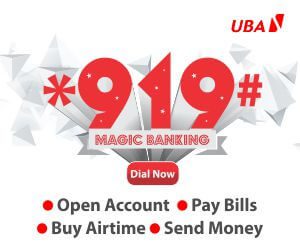 He is coming to Nigeria to fulfill part of the Biden administration's commitment to deepen the U.S.-Africa economic and trade relationship.
The U.S. Embassy and Consulate in Nigeria on Friday disclosed information on Adeyemo's visit, which it said aims to build on the already deep people-to-people ties between the United States and Nigeria, a strong and historic partner.
During his visit, Adeyemo will meet with entrepreneurs, businesses, and government officials to discuss ways to promote investment and trade between the two countries.
"Adeyemo will highlight the economic and cultural ties between the two countries and discuss how we can deepen our partnership to the benefit of both countries by further developing business and investment in Nigeria."
He will discuss the opportunities available through programmes like the African Growth and Opportunity Act (AGOA), which has provided eligible sub-Saharan African countries, including Nigeria, with duty-free access to the U.S. market for thousands of products.
The Deputy Secretary of the Treasury will also share the many tools available through the U.S. government to promote investment in Nigeria, especially in the form of high-quality infrastructure that meets Nigerians' needs, through initiatives like the Partnership for Global Infrastructure Investment (PGI).
This trip follows Secretary Yellen's travel to Senegal, Zambia, and South Africa in January, which was the first extended visit by a Treasury Secretary to sub-Saharan Africa since the Obama administration.
It also comes after President Biden and the administration announced redoubled engagement with the continent during the U.S.-Africa Leaders Summit last year.
"As Africa's largest population, democracy, and economy, Nigeria is an important and strategic partner on the continent. The Deputy Secretary will focus on how it is Nigeria's people – its most valuable resource – who will shape and drive Nigeria's economic prospects," the statement read.
"Leveraging the vast Nigerian diaspora around the world, including in the United States where Nigerian-Americans have built successful businesses and prospered, can be a key part of that process."
After visiting Lagos, the Deputy Secretary will travel to New York to meet with senior Nigerian government officials on the sidelines of the U.N. General Assembly.