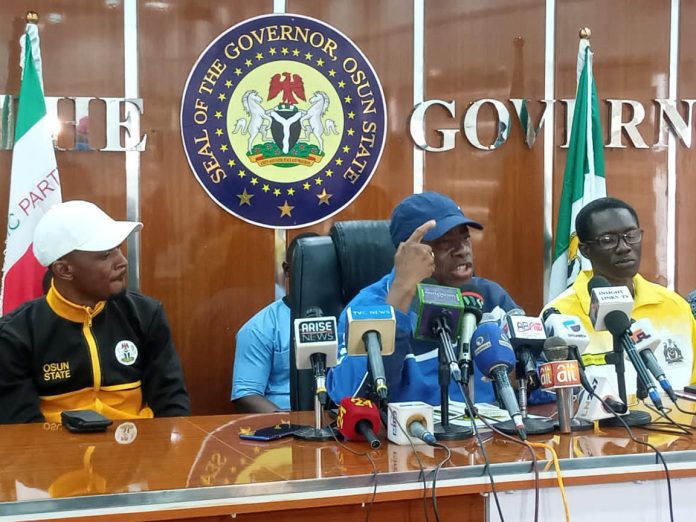 BY TIMOTHY AGBOR, OSOGBO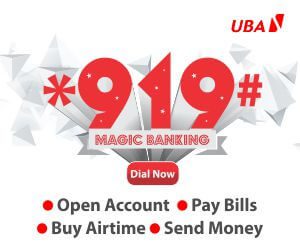 The Deputy Governor and Commissioner for Sports in Osun State, Kola Adewusi on Friday assured stakeholders and the people of the state that the administration of Governor Ademola Adeleke that the sports industry would be transformed.
Adewusi made this known in Osogbo while addressing his maiden press conference since he took over the mantle of leadership in the sports commission.
He said, "Osun State Government, led by the visionary and dynamic Governor Ademola Jackson Nurudeen Adeleke, is embarking on a transformative journey to revitalize the sports industry in the state, shape a prosperous future for our people and elevate sports performance at every level, starting from grassroots initiatives to the elite athletes at the top echelon of sports and improve on our sports facilities.
"We are particularly concerned about the state of the Osogbo Township Stadium which is supposed to be the flagship of all sports facilities at the state capital. Improvement on our sports facilities will assist our youths to engage in different kinds of sports by bringing them out of the streets.
"This administration has demonstrated an unwavering commitment to sports development in the past few months. Key investments have been made in various facets of the sports industry, including the successful sponsoring of the state contingent to the last National Sports Festival in Asaba and variously supported the state-owned football clubs (1), Osun United Football Club in their comapign in the nationwide league which earned them promotion to the Nigeria National League and (2) the Osun Babes Football Club which will be completely overhauled."
According to Adewusi, some of the strategic steps the state government would be taking included upgrading of sports facilities, Osun State Games village, launching of Osun State Sports Trust Fund and Sports Commission.
Other plans for the transformative efforts are that each of the 30 local government office in Osun will adopt and sponsor a specific sport or games within their domain; re-Introduction of the governor's cup, reward system, restructuring of the state football clubs, merit based appointments among others.
The commissioner promised total hauling of the sports council, stressing that the era of poor welfarism for athletes and coaches would was over.