---
After making music at Chocolate City for many years, Panshak Zamani aka Ice Prince recently announced his decision to set up a record label, Super Cool Catz. His decision to go solo came with some drama, but the record label, led by MI, managed the situation well. In this encounter with OLUSHOLA RICKETTS, Ice Prince speaks about marriage, plans for his record label, relationship with former label mate, Brymo, among other issues.
---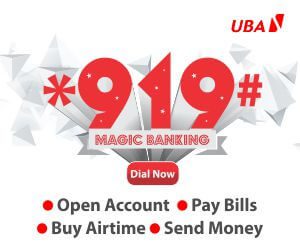 What are your plans for your new record company, Super Cool Catz?
I will soon make a proper announcement to unveil our plans for Super Cool Catz. The first project on the label is my third album and we are putting finishing touches to it at the moment.
How tough was it for you to leave Chocolate City, especially leaving Jesse Jagz and MI?
I have never left my family (Jesse and MI) and I still do music with them. Of course, there is a change in growth, but it doesn't mean the end of our working relationship. Jesse Jagz is still very much part of the production of my third album as well as MI. The last single I put out, featuring Korede Bello, was produced by a Chocolate City in-house producer. So, setting up my record company has not affected our relationship in anyway.
No song of yours has made the impact 'Oleku' made. When should we expect another song with such impact?
Are you expecting music like 'Aboki'? Are you expecting music like 'Boss'? Are you expecting music like 'Juju'? I can continue to give you more names of songs I have released. I made 'Oleku', but I have also done other great songs.
My duty is to create music, but how far the music goes is not my call. God did what He did for Ice Prince and He did what He did for the Nigerian music industry. I don't know if you would ask 2Baba when he will release another 'African Queen' or you would ask 9ice when he will make another 'Gongo Aso'. Will you ask Olu Maintain when he is dropping another 'Yahooze'. Music evolves and if God blesses an artiste to make a song that has huge impact, such a person shouldn't claim he is responsible for the glory. It is God, not the artiste.
Do you agree 'Oleku' is your biggest song so far?
My breakthrough was 'Oleku,' my very first single. Before 'Oleku', I won the Hennessey Artistry Competition in 2009 and it gave me a platform. I was in the news and they game me money to buy a car, but I didn't have a big song yet.
All songs I have put out means different things to me for different reasons. When I did a rap song, 'Seasons', I did that to satisfy my hip hop fans and as a project for Cloud9, which is a brand I represent. So, what 'Seasons' means to me is different from what 'Chike' means to me. Chike is inspired by a totally different story.
Don't you feel any pressure to remain relevant?
I don't like to use the word pressure, but I get inspired to want to put out certain records. I am the only one who can mount pressure on myself. I am the architect of my life and career. But pressure is not the word for me.
I made music as Ice Prince, I was brought up by MI and Jesse. I learnt how to make music from these two guys. I put out music to my fans and listeners. I don't do music for the fans of Chris Brown or AKA.
In January, the story of your girlfriend who was cheating on you circulated on the social media. What actually went wrong?
I am not going to speak on the situation anymore and it doesn't imply I am avoiding the question. I don't want to go back to something I have spoken about already.
You would hardly see me in the middle of scandals. I stay in my lane in everything I do. I only speak out if something touches or affects me. If my name is mentioned in a conversation and I need to speak, I will speak.
You have a son, but I am sure you not are married. When do you plan to start a family?
Marriage is not just about money or love. There are many things involved. The man must be ready for marriage. For me, my music is all I think about right now.
How often do you see your son?
He stays with his mother in Lagos. I don't get to spend much time with him as I should do because I am not always around. That is one of my greatest regrets. But as often as I can, I do spend time with him. The last time I saw him was a month ago.
In 'Oleku,' you shared a bond with Brymo that made it beautiful; do you still wish to work with him?
Time will tell. If Brymo and I are in the same situation or in the studio at the time of recording, of course we would make music together. But we just don't get to hangout as much as we used to do before. Then, we were always together and it helped in the making of the song. If we have that moment where we do things together, we would make great music.
We all know things went messy at some point. How would you describe your relationship with Brymo at the moment?
It is cool, but like I said, we don't get to see as much as we used to anymore. I don't even think about stuff like that anymore and I am sure he doesn't think about it too. The media guys know how to fuel issues, but I don't really know why people still ask this question. Maybe I have not done any other song as big as 'Oleku,' but I have recorded songs with other artistes like Sakodie and so on. Sarkodie and I did something amazing three years ago.
You need to understand that Brymo and I were not in a group; I only featured him in a song. The first song that made Big Sean so popular was 'My Last' featuring Chris Brown, and no one is asking him about his relationship with Chris Brown. But in Nigeria, we like to bring up things like this. This is why artistes clash most times. Brymo is good, I am good; we are not enemies.

What do you still wish to achieve in your career?
I want to take my music to the international scene and I have been doing that recently. My fans have been asking questions about Super Cool Catz. A lot of artistes have been sending requests and their singles to join the team. I don't plan to build a house in a day; there are lots of things I want to put in place before I officially set out. All the artistes I have been working with for the past three years would be introduced anytime soon and I pray they do better than me.
Considering the rate at which artistes and record labels disagree in Nigeria, are you not worried that it could be challenging signing artistes to your label?
That is part of the restructuring we are trying to put in place before we start. I have been in the industry for long and I have seen the causes of these fights. I don't want to destroy or criticise the label business in Nigeria, but how I plan to run my label is a lot different from how Nigerian record labels operate. I am signing artistes based on their terms. I am not looking for new talents right now; I have been working with these people for years.
Since I recorded my last album, 'Fire of Zamani', I have been in the studio with some guys. I am not scared because I know them. I am the first artiste on the label, but everyone at the label would be expected to work on his or her terms. You decide your career path, I just lead and act as a mentor.
When do you plan to release your next project?
I am releasing 'Excellence' in the second week of this month. The video was shot in South Africa, but the single comes out first before the video. Though we are still not sure of the particular date, my third album will be coming out before my birthday in October.