Operatives of the Nigeria Security and Civil Defence Corps in Osun State have arrested a half-nude lunatic for allegedly smashing the windscreen of a vehicle in Osogbo.
The incident which happened at Odi-Olowo area of Osogbo, the state capital, drew the attention of residents and passersby in the area, as they gathered round the female lunatic.
The mentally retarded lady in her late 30s was said to have torn her clothes on the road before picking an iron rod that she used in damaging the parked vehicle's windscreen.
An eyewitness revealed that the suspect started behaving strangely around 8:00am on Friday before striping herself.
She was said to have started chasing the crowd while wielding the rod she used in smashing the windscreen of the Toyota Corolla vehicle.
It was gathered that the owner of the damaged vehicle was lamenting on sighting his car while onlookers expressed pity at the insane woman.
Following a tip-off, a team of Civil Defence operatives arrived at the scene and apprehended the lady as she struggled with the security agents who succeeded in bundling her inside their van.
Our correspondent learnt that the suspect, whose name could not be ascertained, was whisked away to the command of the NCSDC located at Oke-Ayepe area in Osogbo.
It was also gathered that the owner of the vehicle drove along with Civil Defence operatives in his car, apparently to see if relatives of the mentally deranged woman would repair the damaged windscreen.
Our correspondent learnt that when the suspect arrived at the Civil Defence office, all efforts made to calm her proved abortive as she kept on talking incoherently.
When our correspondent contacted the NSCDC state Public Relations Officer, Babatunde Afolabi, on the telephone, he confirmed the arrest but said the suspect was released about an hour ealier.
"Our men arrested the woman who was mentally retarded and brought her to the command. We tried to converse with her but she was not providing reasonable responses. We then released her," Afolabi said.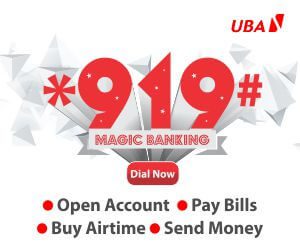 When asked about the man whose vehicle's windscreen was smashed by the suspect, the PRO said the victim had no choice than to let go of the suspect after visiting her relatives alongside some men of the NSCDC.
"We made efforts to contact her (suspect's) relations in Osogbo but when the man (vehicle owner) saw the pitiable look on their faces due to the condition of their daughter (suspect), he said he would rather be praying for her treatment," Afolabi said.