The rift between the Edo State Governor, Godwin Obaseki and his deputy, Philip Shaibu may come to a head next week as the latter is set to be relocated to a building outside the Government House.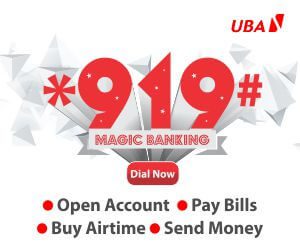 It was discovered on Saturday that the new office is situated at 7 Dennis Osadebey Avenue, close to the Government House, Benin City.
The building used to be the office of the Edo State Public Procurement Office which was inaugurated by former governor Adams Oshiomhole, on December 16, 2014.
The plaque stating the inauguration date is etched by the entrance of the building.
A signboard with the inscription, 'Office of the Deputy Governor' is erected at the entrance.
Workers were seen renovating the building and the compound on Friday while the renovation had yet to commence on the security post.
One of the workers handling the renovation, who did not give his name, said that the job was expected to be delivered on Monday.
He added that he didn't know what the building was going to be used for as he also had no idea about how the signboard was placed at the entrance.
The worker said, "I work for the company handling this renovation of this building. Our job is to deliver the project on Monday as agreed. I do not know how the signboard got to the entrance of the building and I don't have an idea of what the building will be used for."
Speaking about the development, the Commissioner for Communication and Orientation, Chris Nehikhare, said, "If there is a government signboard saying so, then it must be so."
On Monday, the Edo State Government sacked the media crew attached to the Office of the Deputy Governor.
Governor Godwin Obaseki directed Shaibu to the Ministry of Communication and Orientation for media coverage of his activities.
Obaseki said this in a statement issued by the Commissioner for Information, Chris Osa Nehikhare on Monday.
"This directive followed the unfortunate incident that happened during the colloquium held to mark the 60th anniversary of Midwest Referendum, where some journalists, who claimed to be the media crew of the Deputy Governor, attempted to force their way into the hall where the Governor and other dignitaries were already seated.
"This act was against the accreditation protocol that had been established for the event coverage.
"The orchestrated and stage-managed walkout and disruption is highly regrettable," Obaseki said.