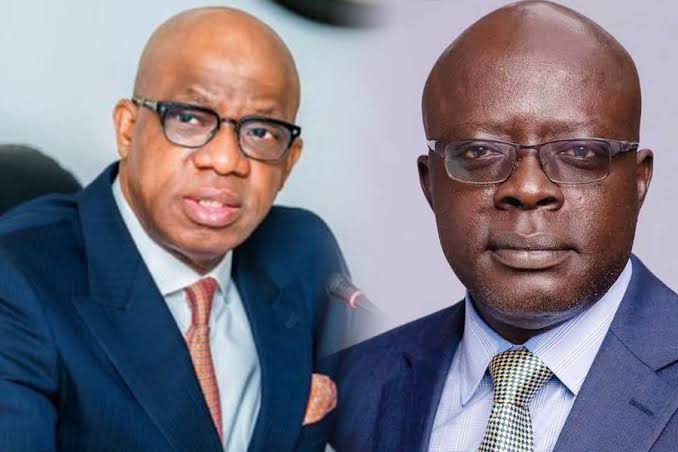 BY BALOGUN IBRAHIM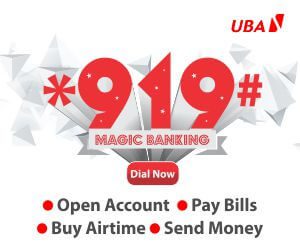 I had almost gone to bed last week on August 22, 2023 when a phone call filtered in from Abeokuta to engage me in an informal chat as usual.
The caller, Adedunola Adele, who happened to be my old-time friend, actually called to express his bitterness over what he observed in Abeokuta regarding one of Nigeria's governors, Prince Dapo Abiodun of Ogun State.
According to the buddy, he had on that very day watched a governor of one of the states in Southern Nigeria, Dapo Abiodun of Ogun State, where a members of third tiers of government (Chairmen) of local government councils prostrated for him in a remorseful and sobering conditions/manners, just for fighting for their right, as one of them, Wale Adedayo alleged that the governor diverting the councils fund for his personal use.
The Chairman of Ijebu East Local Government, Wale Adedayo accused Governor Dapo Abiodun of withholding statutory allocations from the federation accounts to local governments in the state, saying the governor had perpetrated the illegal act since he took office in May 2019.
Mr. Adedayo made the accusation in a letter he addressed to a former governor of the state and a leader of the All Progressives Congress (APC), Olusegun Osoba; and made public on Sunday.
Adedayo is a member of the APC like Mr Abiodun, added that the current set of council chairpersons in the state was elected into office in June 2021.
Adedayo said the illegal seizure of their funds had crippled local governments in the state and brought their officials to ridicule before citizens at the council areas for non-performance.
Adedayo said "This letter should have been written about two years ago. But I was wary of what many naive people would say about me. Besides, at your age and given the level of your selfless contributions to the development of our state, and Nigeria in general, we expect you to be taking a well-deserved rest at this time. But agba kii wa ni oja, ki ori omo titun wo (we expect the elderly to intervene in correcting wrongs that everyone appears to have overlooked).
"Your urgent intervention is sorely needed to convince the Ogun State Governor, Prince Dapo Abiodun, that the statutory Federal Allocation to Local Governments in Ogun State should be allowed to reach each of them as envisaged by the 1999 Constitution. Since we (Ogun State Local Government Chairmen) got on board in 2021, there has been ZERO Federal Allocation to each local government. The 10% of the state's Internally Generated Revenue, which the Constitution also stipulated should go to the local governments, has not been given since Abiodun got into office.
"Now, the negative consequences of Zero Federal Allocations to Local Government Councils in Ogun State should be clear for all to see. We should not have lost the last elections in all the places we did during the Governorship and House of Assembly polls IF our local governments were being funded as provided for in the 1999 Constitution. I am not proud to say that we (Local Government Chairmen) have done very little or NOTHING since we were sworn in because the funds to work are being withheld by Mr. Governor.
He said that "Former President Muhammadu Buhari assisted the states and Local Governments with what we call palliatives today. They called it, SURE-P. The first sent to the 20 local governments in Ogun State was N2.5 billion. The second one was N2.6 billion. The third was N2.8 billion, while the fourth shortly before Buhari left office was N2.9 billion. Not a dime of these funds was released to ANY local government in Ogun State. The Ogun State Executive Committee of the Association of Local Governments of Nigeria (ALGON) had a meeting with the Commissioner for Finance, Mr. Dapo Okubadejo, early this year. The Commissioner claimed that the 20 local governments owed the Ogun State Government N17 billion, which they continue to deduct. But I know for a fact that my Ijebu East Local Government does NOT owe Abeokuta one Naira!
"We've also heard about Ecological funds and others. These have developed wings too without trace. It is certain that the current one being packaged by President Bola Ahmed Tinubu may likely follow the same course. And, we are the ones the people will abuse. I am the butt of jokes in my local government right now, with many saying one is incompetent."
Now, for clarity's sake, an emperor is a man who solely rules a certain empire.
An empire, on its part, could be described as a society of people that is being controlled by only one person.
In summary, an emperor is a person, male individual precisely; who singlehanded controls the day-to-day activity of a particular society and stands not to be questioned by anyone whenever he errs, which Governor Dapo Abiodun fell into such a victim.
With the above definitions, it has become clearer that truly most of our so-called leaders are presently operating like emperors in their respective jurisdictions.
Take, for instance, a situation where a governor would refuse to conduct the Local Government election in his state, and such a scenario would linger until he leaves office.

In most cases, he would put up a façade in the name of an election towards the expiration of his tenure, perhaps to prove to people that LG polls were eventually conducted under his watch.
Why wouldn't such a governor be rated as an emperor when every other official in the affected state such as the legislators cum judicial custodians would remain a rubber stamp as the unfortunate scene prevails? Funnily enough, when a court orders the governor to without much ado conduct the long awaited LG polls, he would rather regard such legal directive as baseless.
In fact, how could we describe a video evidence gone viral of the members of the 20 local government chairmen prostrated for the state governor of Ogun State, Dapo Abiodun, if not in acting capacity of an emperor, it shows how those Chairmen begging for favour instead earning it through constitutional immunity, and descended the third tiers of government so low at the presence of the world, especially for the acceptance of their prostration publicly, which he couldn't condone.
On a monthly basis, the Federal Government would release funds accruable to the third tier governments via the various states.
In the process, the said allocations would be hijacked by the governors and such funds would never be utilized on the projects for which they are meant. Instead, they would be channeled toward the implementation of non-feasible projects.
The judicial system in the states suffering from such unruly behaviour is vulnerable, to assert the least.
I have often witnessed a situation whereby an injunction is issued by a court of competent jurisdiction to stop a governor from taking a certain intended action, yet the latter would overlook the order with the notion that he alone is in charge of the state.
The vulnerability of the lawmakers in such states cannot be left out.
Rather than act as independent elective officials, the legislators would be reduced to mere aides of the governor and would be left with no choice than to operate as they were instructed by the latter.
It's indeed a pathetic circumstance. What is left for this set of governors is to fence their states in order to possess it as their personal asset.
In the same vein, it's high time the electorate woke up from their slumbers. They need to fully acknowledge that they possess the constitutional immunity to recall any lawmaker who is not living up to the expectations. Similarly, they needn't be reminded that it's equally their right to say enough is enough whenever the impunity of their governor goes to extremes.
Imagine when Wale Adedayo visited the DSS office opposite of the Governor's Office, moments after Adedayo's arrival at the DSS office, Governor Abiodun was seen driving into the DSS facility and later met with the suspended chairman at the operations' desk.
Why was he there? Is it to beg him, pacify him or appease him to withdraw his case before the EFCC and ICPC or what? All these are acts of emperors.
But, the DSS detained Wale Adedayo on his arrival refused to interrogate him as promised earlier through its invitation, that he will be interrogated and leave.
To the people's surprise they asked everybody to leave, that they were not ready to interrogate him yet. But they were the ones that kept calling him since morning on that very day Friday, September 1, 2023, to come to their office for interrogation, and he arrived at about 11:45 am, but he was not allowed to go in with his mobile phone, a family source told journalists on that day.
Indeed, a witness and a well-wisher, who simply identified himself as Jide, also said, "The DSS had just chased us away from their office here in Abeokuta close to the governor's office. They said they're not ready to investigate the chairman for now. But the governor was here hours ago, and he left around 4:00 pm, but he met with the chairman before he left."
As the uncalled ill lingers endlessly, it's noteworthy that the Federal Government has a very vital role to play with a view to addressing it. There is a compelling need to, by law, scrap the various states' electoral commissions.
By so doing, the conduct of the LG elections would become the prerogative of the Independent National Electoral Commission (INEC), or its like that may be consequently set up by the Federal Government.
This signifies it would no longer be the responsibility of the governors to determine when and how the said polls would be held in their respective states.
The anti-graft agencies such as the Economic and Financial Crimes Commission (EFCC) need to also shift their tentacles to the various states, to serve as a deterrent to all the public officers in the area.
They must ensure they could boast of well-equipped branches in all the states across the federation, and such extensions must be manned by competent and trustworthy individuals who cannot compromise their statutory obligations irrespective of whose ox is gored.
The Fourth Alteration Act that grants financial autonomy to State Judiciaries and State Houses of Assembly recently signed into law by former President Muhammadu Buhari is equally a way forward. Similarly, granting financial autonomy to the third tier government is long overdue.
Inter alia, it's high time the electorate woke up from slumber. They need to fully acknowledge that they possess the constitutional immunity to recall any lawmaker who is not living up to the expectations. Also, they needn't be reminded that it's equally their right to say enough is enough whenever the impunity of their governor goes to extremes.
They must, therefore, bear in mind at all times that he is an elected governor, not an emperor, hence the need to question his person when need be. Think about it!
Ibrahim, writes from Church Street, Ketu, Alapere, Lagos State.