Sometime in the summer of 1981, myself and five other broadcast managers from The Federal Radio Corporation of Nigeria, FRCN, commonly referred to as Radio Nigeria, were invited by the United States government to that country on a sponsored tour that lasted well over a month.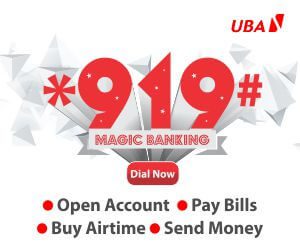 The memorable event took our team to the White House, the State Department and several radio stations in over 20 states. It was not only about business as we also visited Las Vegas, the gambling capital of the world, Hollywood, and Disney Land, among many recreational places.
On our return to New York, preparatory to our journey back home, an appointment was scheduled for the team with the Permanent Representative of Nigeria to the United Nations, the venerable Alhaji Yusuf Maitama Sule.
And what a meeting it turned out to be!
This man welcomed each member of the team in our local language, myself and the late 'Uncle' Tony Alabi in Yoruba, Mrs Bassey in Ibiobio, our man from Kaduna, he engaged in Hausa and another delegate from Enugu, he conversed with in flawless Igbo.
During lunch, were served our local home dishes, something we had missed for over five weeks.
This was followed with a tour of the Mission and a talk on Nigeria/US relations by Alhaji Yusuf.
All of us, members of the team and our American chaperones, came out of the four-hour engagement with the conviction that with this prodigious and erudite politician, Nigeria had the best man for the job in Alhaji Sule.
Even after his tour of duty and on return to Nigeria, Alhaji Sule was always in touch with me. I have also visited him in Kano about three times in the last 10 years.
Nigeria has lost a great Patriot and Nationalist. He was a completely detribalised Nigerian.
So long and good night Alhaji Maitama Yusuf Sule.
May the Almighty Allah grant you Aljannah Fridaous.
Amin.
– Elder Bode Oyewole,
Ibadan, Oyo State