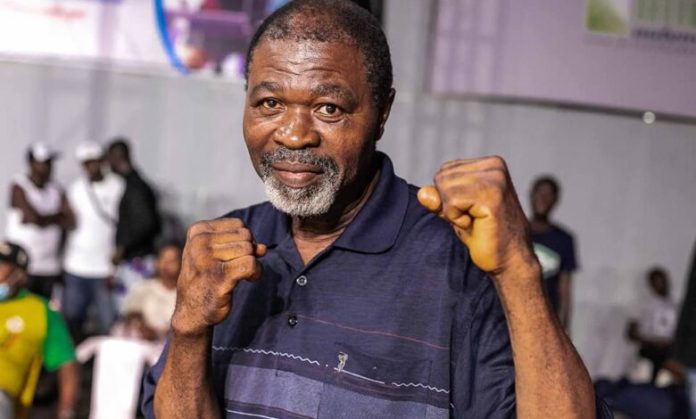 BY ANDREW EKEJIUBA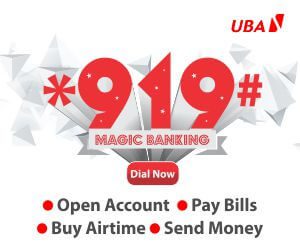 Jeremiah Okorodudu, born on May 24, 1959 was a Nigerian boxer who competed in the men's middleweight boxing event at the 1984 Summer Olympics and died from complications from a foot ulcer in Lagos, on June 28, 2023 at the age of 64.
He also represented Nigeria at various international sports events, winning bronze at the Brisbane 1982 Commonwealth Games and returning 4th at the 1984 Olympic Games.
Before the aforementioned feats, he had won gold for Bendel State at the Oluyole 1979 National Sports Festival and was invited to the national camp for the 1980 Olympic Games, but the coaches considered him too young and small, thus he was decamped.
After his exploits in the mid '80s, he went into processional boxing, winning a number of belts, and thereafter got into the employment of the National Sports Commission as a coach.
To make better meaning of his new engagement, he decided to go for a professional boxing coaching course in the United States.
Former Chairman of Lagos State Chapter of the Sports Writers Association of Nigeria (SWAN), Fred Edoreh, was a close associate to the late Okorodudu as he opened up on the travails of the ex-pugilist before his demise.
"I got to know Jerry closely and personally years later during the Abuja 2003 All Africa Games when he was at the centre of the Nigeria boxing coaching crew, leading the team excellently to win four gold and three silver medals of the seven categories in the contest.
"I however did not know what he had been going through until when I became Chairman of the Sports Writers Association of Nigeria, Lagos. His story, as I found out, was disturbing.
"After the National Sports Commission approved for him to proceed for a professional boxing coaching course to United States and when he returned, he was given a letter of reinstatement, and the Sports Ministry seconded him to the Nigeria Boxing Federation as national coach where he was paid welfare allowances pending the perfection of his documentation for payment of salary.
"After sustaining him for a few years, the Boxing Federation got tired and stopped paying him," Edoreh began.
"Meanwhile, it was taking till eternity for the Ministry of Sports to regularise his payment even when they seconded him to the boxing federation and was producing great results.
"So, curiously, for over ten years, Jerry worked for Nigeria without salary. He survived on allowances and family support but kept hoping that the ministry will resolve his matter and pay him the backlog of his salaries someday, as they kept promising. The promises went on for 12 years without fulfillment.
"With the welfare allowances from the Boxing Federation stopped, living by support from friends and family became tough. He got tired with the promises of the Sports Ministry to regularise his salary and decided to approach the court.
"That again became a problem. The Ministry officials argued that as a Civil Servant, he should not have taken the government to court.
"However, he proceeded and, after the matter was argued and all evidences tendered, the court gave him judgment and ordered the Ministry to pay him his backlog of salaries, allowances and even arrears for projected promotions.
"Curiously, the Ministry took appeal against him.
"On the eve of the departure of our national athletes to one international competition, Jerry came to the National Stadium, Lagos, to appeal to one of the top officials for a reconsideration of their appeal against him.

"To the surprise of all gathered, the official on sighting him, said to him that he would suffer for daring to go to court; that they will appeal against him up to the Supreme Court, and even if he wins, he would have been dead before the judgment would be delivered. He pointed out that he has nothing to lose as a government official because government is not any particular person," the official said.
It was at that point that Edoreh confirmed that Jerry Okorodudu (as he was fondly called) approached him for help and he did came to his rescue.
"In profound sympathy and commitment, I engaged the then succeeding Sports Minister, Tammy Danagogo, and the then Director General of the National Sports Commission, Chief Gbenga Elegbeleye.
"I argued before the powers that be that a national athlete of Jerry's contributions, indeed any national athlete for that matter, ought not to be treated the way he had been treated; that I see no reason in taking an appeal against the lower court judgment in his favour since they would not be personally hurt in any way by supporting his settlement; that the disposition of the ministry against Jerry was a disincentive to budding national athletes and it all negates that stanza of our national anthem about the labours of our hero's past.
"God bless Danagogo and Elegbeleye. They fully agreed with me and helped out.
"To cut the long story short, we agreed that the Ministry would withdraw the appeal; that Jerry would accept not full calculated payment of his backlog of 15 years salaries but a fraction; that he would be paid N100k monthly stipend until his salary issue is finally sorted out.
"This was conveyed to the Court of Appeal which accordingly entered judgment in those terms in favour of Jerry.
"My intervention was at about 2011/2012 and, subsequently, Jerry was paid some money, placed on the N100k monthly allowance and taken to the Glasgow 2014 Commonwealth and Brazzaville 2015 All Africa Games at which our boxers began to recover our glory in the sport," Edoreh stated.
"Though, some respite was achieved, they couldn't take care of the debts that Jerry had incurred in trying to survive, feeding his family and cater for the education of his children for about 15 years without salary.
"Curiously however, when another Sports Minister took over, the Ministry reneged on the commitment of paying him the monthly allowance and this brought Jerry to a relapse.
"Creditors came on him, family expenses challenged him and daily survival became a big issue," Edoreh stated with a tinge of regret.
Edoreh concluded that he was not surprised that Jerry's health caved in and now, here we are. Nigeria's once flamboyant boxing legend gave up the ghost on Wednesday, June 28, 2023 in a private hospital in Lagos in penury.
To make matters worse, his corpse we gathered from reports was seized by the hospital management over some unpaid debt for his failed treatment, until family members rallied round to the challenge.
However the fatal mistake has been made; Nigeria just lost one of her greatest pugilists, as Okorodudu died fast after battling foot ulcer and stroke.
The scenario leading to Jerry's death is so pathetic that a country that prides itself as a sporting nation should go to sleep and overlook one of its boxing heroes die in a shameful manner. This is a big lesson to our sports administrators to learn from, since a stitch in time saves nine.