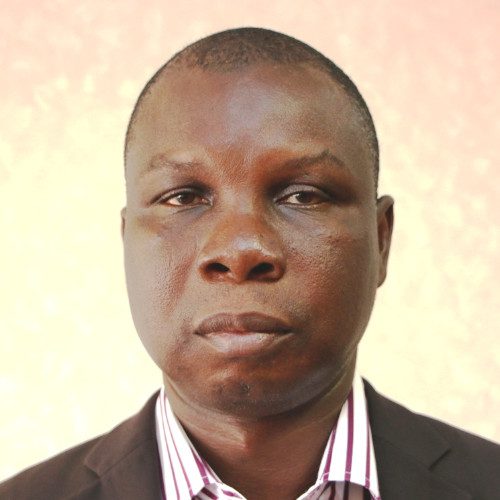 BY KAZEEM AKINTUNDE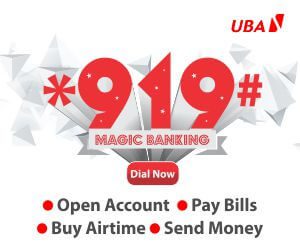 Her name, Mmesoma means Goodness or Good works in Igbo dialect, but in the last few days, that name has been on the lips of many Nigerians for not-so-good reasons, no thanks to her fraudulent acts after writing the Joint Admission and Matriculation Board (JAMB) examination.
Mmesoma, who is from a poor background in Anambra State, claimed that she scored 362 marks in the examination, prompting many to celebrate her brilliance, with Innoson Motors, an indigenous vehicle manufacturing company, rewarding her 'hard work' with N3 million.
In an attempt to do the same, the Anambra State government tried to validate her claims through a letter to JAMB, but the bubble burst when JAMB wrote to the Commissioner for Education in the State, stating that the result that Mmesoma was parading was a forged one.
But with an unassuming personality, Mmesoma did not come across as someone who would want to play a fast one on JAMB but she got embroiled in the raging controversy after her fraud was exposed due to layers of technology deployed by the examination body to detect anyone desperate enough to compromise the integrity of the exam body.
The young lady appeared determined to use technology to make a claim, not knowing that JAMB had deployed a far higher level of technology to prevent such. It was later revealed in the course of investigations that Mmesoma scored 249 in the UTME. Even with her intention to study Pharmacy at the University of Lagos, that score was enough to secure her admission into UNILAG if she gets distinctions in five core subjects in addition to the UNILAG post-JAMB examination.
What appears puzzling to most is why the young lady wanted more by trying to project herself as the overall best student. Couldn't she have waited for the examination body to declare to Nigerians who got the highest marks in the examination? Mmesoma used a template last used in 2021 to forge the 362 score.
However, many Nigerians appear to be sympathetic towards her since the dilemma broke out. To them, the exam body was, by their story, simply out to tarnish the image of the aspiring young girl and to deny the Igbo another 'glory'.
In spite of the announcement by JAMB that the candidate that scored the highest mark was one Miss Kamisiyochukwu Nkechinyere Umeh, also from Anambra State, but based in Ogun State, with a score of 360, some Nigerians, especially her Igbo-speaking brothers, and sisters, are ready to tear JAMB to pieces.
The internet warriors among them turned what appears to be a case of fraud into tribal warfare, to the extent that a lawyer among them gave the examination body 48 hours to apologise to Mmesoma or face legal action.
Another 'money miss road' among them promised to get her out of the country by offering her a scholarship to study in either the United States of America, Canada, or Britain. She only has to mention the country of her choice and it would be done.
The tribal sentiment caused a former Minister in the country to write that JAMB was wrong in its treatment of the young lady. Oby Ezekwesili in actual fact, put a call through to the Registrar of JAMB, Professor Isiaq Oloyede, asking for a review of the case and calling for an independent body to probe it.
She only stopped short of rubbishing an institution of government she presided over as a Minister of Education.
It wasn't until JAMB came up with incontrovertible evidence to prove that Mmesoma actually forged the 362 mark; came out with her actual score, and provided evidence of her several attempts to lodge into the JAMB portal with the fake result – and wait for it – Mmesoma's admission on TV that she actually scored 249 – that her defenders relented.
"It is time for us to start speaking in one voice and shun issues that could further polarize us as a nation"
Again, a probe panel set up by the Anambra State Government came up with a damning report that Mmesoma actually forged the 362 mark she claimed and that she has confessed to the fraudulent act.
Although some of her fans have actually apologised to JAMB and Nigerians, many still continue in their persecution of JAMB. Some of her defenders-in-chief however gave themselves a 'soft landing' by postulating that she must have done what she did because she learned from our leaders who they claim are experts at cheating and lying to Nigerians.
What the whole Mmesoma/JAMB imbroglio has shown is that President Bola Tinubu has a big task ahead of him. He is presiding over a divided nation.
We have never had it so bad. Nigerians are no longer acting and speaking with one voice, nor share the same values. We are quick to take sides with the alleged victim in any case based on his/her ethnic background. Our fault lines as a nation are now so glaring that it could endanger national development. How did we get to this sorry state?

Though those fault lines have been there for quite some time, they became manifest months before the 2023 general elections. In a nation made up of three major ethnic groups, winning an election in Nigeria has always been for two major ethnic groups to form an alliance in order to win. It was so in 1979, 1983, 1999, and in all previous elections.
But the 2023 general elections came with unique features. Each of the three leading tribes came up with a presidential candidate. What gave Tinubu the edge was the fact that his ruling party agreed to a power shift to the South after the North had been at the helm of affairs for eight years through Muhammadu Buhari.
The candidate of the leading opposition party, PDP, Atiku Abubakar, comes from the North but many of his compatriots felt that the North retaining power for another eight years may create a crisis for the country.
Peter Obi, who was the flag bearer of the Labour Party, was initially part of the PDP but he felt that it was time for the South East region to produce the President of the country.
Obi and the South East have a genuine case but he was unable to build any alliance with other regions. Rather, he felt that he could win the presidency on his own without the buy-in of other regions. Again, due to the fact that the Igbos can be found in all the states of the federation, he felt that their votes were enough for him.
Even before the poll, the Governor of Anambra State and Obi's brother, Charles Soludo, had warned that the tactics deployed by his people, harassing and bullying those who were not in support of the candidacy of Obi would be counterproductive for Ndigbo but he was also shouted down.
They called the Hausas names and abused the hell out of Tinubu and the Yoruba. Many who don't even like Tinubu eventually queued behind him when Ndigbo turned Obi's project into an Igbo affair.
We all know how the actions of the Ndigbo played out in the election results. The declaration of Tinubu as the President is still being contested at the tribunal and it may go all the way to the Supreme Court.
For now, Tinubu is presiding over a divided country and he must do all within his power to unite the nation. He must ensure that the Igbos are carried along in the scheme of things for peace to reign in the country.
Former President Muhammadu Buhari felt let down by Ndigbo in the 2015 and 2019 general elections due to the block votes the region gave to the opposition, the PDP, and he practically shut them out of his government.
Tinubu also got the same treatment at this year's polls but he should be magnanimous in victory and should carry every ethnic group along in his government.
He started well by appointing an Igbo man as the Chief of Naval Staff, and we hope that he will continue along that line when Ministers and Board appointments are made.
Aside from that, he could also endear himself to Ndigbo by being magnanimous and releasing Nnamdi Kanu from prison. All he has to do is to discontinue the trial and hand over Kanu to the leadership of Ohanaeze Ndigbo so that the tension and senseless killings going on in the South East will abate.
He could also use the opportunity of Kanu's release to canvass for Ndigbo to put a stop to the call for a separate country-Biafra, a project that I believe will not fly, as we are too interwoven as a nation and people for any of the regions to be agitating to stand alone.
One needs to visit cities like Lagos and Abuja to see the number of inter-tribal marriages between Igbo and other ethnic groups across the country. What will happen to a Yoruba man married to an Igbo lady and their offspring living in Lagos or Abuja if the Igbo have to go their separate ways? What will become of the thousands of properties owned by Igbos in Lagos and Abuja? It is time for us to start speaking in one voice and shun issues that could further polarize us as a nation.
While the House of Representatives has called on JAMB to ceasefire and hold on from further punishing Mmesoma following its ban on her from writing the exam for three years, it is time for the Nigerian Communication Commission (NCC), and the Federal Government to wield the big stick by deactivating all known Apps on social media used by students to fraudulently upgrade their marks in public examinations. Mmesoma is not the only culprit involved in this shady practice and all those involved should be identified and sanctioned.
It is when the foundation of a nation is strong that it would be able to withstand any turbulence in the future. Our children are the foundation we need to build a strong society in the future. And we need to start building that strong nation through the sound and moral upbringing of our youths.
Now is the time for Nigerians to recognise and reward the efforts of Miss Umeh, who scored the highest marks in this year's JAMB, as we should not allow the impasse created by Mmesoma to rob her of her deserved honour and recognition. Congratulations, girl!
See you next week.