Khamisu Ahmed Mailantarki, a two-time member of the House of Representatives for Gombe/ Kwami/Funakaye Federal Constituency in Gombe State during the 7th and 8th Assemblies on the ticket of the Congress for Progressive Change is a sports enthusiast and philanthropist. He is the Gombe State governorship candidate of the New Nigeria Peoples Party (NNPP). In this interview with BENEDICT NWACHUKWU, he speaks on his vision and programme for Gombe State and argues that only unpopular politicians cry about structure. He also said the ruling older and bigger parties are living on names they no longer can defend. Excerpts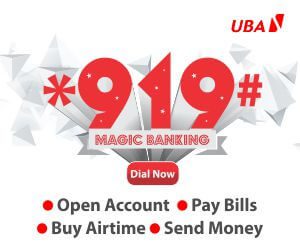 You are a two-time House of Representatives member from Gombe State and now you are gunning for the executive seat of Governor of the state on the ticket of the New Nigeria People's Party. Tell us more about yourself and Gombe State politics
First of all as you rightly said, I am a former two time member of the House of Representatives. I represented the good people of Gombe/Kwami/Funakaye Federal Constituency in the 7th and 8th assembly. I'm now running for the position of governorship on the platform of the New Nigeria People's Party (NNPP). The reason is very simple. In Gombe State, PDP has ruled for so many years, the same thing as APC which is the ruling party and the good people of Gombe State have seen the calamity these parties have brought upon them and they are yearning for true change. Though the people have also seen what they did in office. Currently, the state is in a total mess in all facets of life. Talk of youth unemployment, talk of security, talk of education, agriculture, economy and what have you. So, that is why we want to put in a new blood, new innovations so that the state can be back on its feet again and the good people of the state will not be left behind worse than they have been. So, many things going wrong, especially with the APC government.
This is a very young state with a lot of mineral resources, a lot of agricultural potential, and a lot of young people, but unfortunately, we woke up to see agricultural products rather than meeting the people's demand continue to go down drastically even with the support the federal government is giving in the area of fertilizer. What we are seeing today in Gombe is seriously terrible and unbearable. Farmers are running away from their farms as there is no input from the state government to help them produce from their various farms, the youths are restive. If you look at education it is the same thing going on there. A lot of schools are going down, there is no proper care or programme for the schools and the students. And it's insecurity, so we believe that considering my experience as a two-time legislator, a businessman, we know what the problems are and we are ready to come and do it right the first time. Our political mentor, Engineer Rabiu Musa Kwankwaso, is our Presidential Candidate if you look at his political records in Kano where he introduced a lot of policies and programmes in education, agriculture, sports and a whole lots more. Today if you go to anywhere, Kano is known.
A lot of people in Kano benefitted from these policies and programmes and one good thing is that he did not limit it to the elite and rich alone. He spread it across the board, even the common man benefited and that is exactly what our programme is in 2023 when we have won the 2023 elections in Gombe State. There are so many things to be done. If I open it up sector by sector, you will see the mess my good people have been subjected to by these men who are in power.
It was not about what an individual can offer to the state but rather which political party one belongs to. Let me tell you, sports has been dead in the state. Go to Gombe you will notice that we don't have any sporting facilities be it for football, basketball, etc. But the horrible thing is that the government that should have provided these things is the same state government destroying the few on the ground and they are not interested in the multiplier consequences. For example, when we were young, in every settlement, every ward we used to have primary schools. In these primary schools there were football fields where we played, today I can give you names of five or more primary schools in the Gombe metropolitan city where the state government is building very low quality classroom blocks on the fields. So, they are now destroying the facilities where our children have their sports, they are now restricting the focus of education only in the classroom which should not be. That aspect of education has been destroyed and the children who would have excelled through sports have been denied the opportunity. So many things are wrong with this APC government and that is why my good people of Gombe State have queued behind me regardless of the party.
They don't pay attention to every sector of the governance, their attention is only to the area they will award dubious contracts to their cronies. Look at sports, agriculture, trade, security, and all these components they are supposed to make their priority but they are not interested, only restrict their governance to where they will milk the state.
It's bad governance and the people are tired of it. They are saying Mailantarki come and help us and that is why I am in the race. I'm not making a blanket condemnation. Our previous governors did their best to bring the state to a level that made it to be above many states around us but this very government has destroyed all that it met on the ground. Without mincing words I can proudly say that former governors Hashidu and Danjuma Goje, who is a serving senator, did very well to build infrastructure during their tenure, former governor Dankwambo also worked but all that these our former governors did to provide infrastructure for the people have been destroyed by the APC government since the past seven years plus they are in government. Senator Gone built Gombe Airport and many other infrastructures but go to Gombe and see what has become of the airport. It's an eyesore. The youths, the good people of Gombe State are aware of what I have been doing even when I was not in government and that is why they insist I am their choice.
"Honestly if you hear a politician talking about structure, talking about his party, sincerely he is a very unpopular politician. He is a weak politician that is trying to hide under something but when you see a popular politician it does not matter what party he belongs to, whether it APC, PDP, NNPP or whatever political party"
What are these things you have been doing that give you the impression that the people of Gombe State will vote for you?
When I served as a member of the House of Representatives I focused on very critical areas that touched the lives of the common man. We were able to do a lot in providing potable water for all the villages in my constituency. Most of the villages in my constituency had problems of water so I took it as my responsibility and I provided potable water for the 31 Wards within my constituency with motorized boreholes that are still functional. We believe in quality. We were able to empower not less than one thousand youths by providing business capital, some we bought vehicles and some motorcycles. Our women were not left out. We also empowered them and most of them are doing the small-scale businesses we established for them to date. So, you can see that we touched so many lives across youth and women and we are still touching. I did not wake up one day and said I want to be a governor, it's the yearning and aspirations of these people of Gombe State we touched their lives that pressurized me to contest because they believe I have what it takes to lead the state; that I have the capacity and of course, I have the qualities to govern the state.
Politicians in the big parties have been talking about candidates having structure and not having structure. Your party is one of the parties they said have no structure. Do you agree?
Honestly, if you hear a politician talking about structure, talking about his party, sincerely he is a very unpopular politician. He is a weak politician that is trying to hide under something but when you see a popular politician it does not matter what party he belongs to, whether it is APC, PDP, NNPP, or whatever political party. Now people are well educated. They know the right thing to do. I'm a case study because I contested from a minority party when I first ran in the House of Representatives. I took the ticket of CPC and a lot of people believed I was joking saying how can I face the "almighty" PDP as at that time with a very powerful governor. They said how can I bring an unknown party to contest against the big ruling party? We went ahead and said it's not about the party it's about the quality of the candidate. I went to the nooks and crannies of Gombe State, made consultations, of course, put the issues on the table, we discussed them and I was able to convince them to vote for me then in CPC. If you look at the history now it's on record that in 2011, I was elected to the House on the ticket of a minority party from Gombe State and in the entire House of 360 members from Nigeria, I came with the highest number of votes. With the people that elected me then, as I extend my campaign to some Local Government Areas now, I will be able to win the Governorship election in 2023. Before then, there has been this pressure on me to run for the governorship but I have been resisting it. I said let me try the House if I do well then I will go for the higher seat and that's exactly what I am doing today. I was in the House in both 7th and 8th Assembly and now I am contesting for Governorship because I have done my primary, secondary and tertiary studies in politics. So, now I am eminently qualified to be in that class which is the governorship.
What then is your view about political party and structure?
I don't believe in that talk about structure, political parties are just the platform to sell good candidates but people are misunderstanding it that is why they will hold onto a very big and popular party and bring in a quack candidate. A candidate who is not qualified, has nothing to offer in governance and to the people. If we want people to judge the contestants based on their past commitments when they were not in government if you look at the three of us contesting, the incumbent and gubernatorial candidate of APC, the gubernatorial candidate of PDP and myself, the good people of Gombe State should judge between us; what we did when we were not in government. I have been part and parcel of my people. What affects them affects me. Their pains are my pains, their joy is my joy. I have continually touched lives across the young and old, youths and women before I even ran for the House of Representatives and even when I left office from that period to now I have continued to encourage and establish people more than when I was in office. You can even bear me witness with what I am doing with Mailantarki Care Sports Academy, Mailantarki Care Foundation based on my private and personal investment not based on government.
Then look at other candidates. What are they doing for the people? The people are not sleeping; they know who is there for them and who is out to enrich himself through the state's coffers. I am going to run an all-inclusive government. I am from NNPP but when I win I will bring every quality hand on board. The state belongs to all of us because I know that political parties are only platform, it's just that people make mistakes by bringing politicians who have nothing to offer to power. They are big mistakes, and blunders like the case of Gombe State. In the state, as I talk with now, NNPP has the best candidates and the people know that and because votes will count, there's no doubt of our taking over the state.
Talking about vote counting do you have confidence in the INEC for a free, fair, credible and transparent election in 2023?
I have confidence in the present electoral setup. I believe confidently that the votes will count and that is why I am not afraid of the antics of any political party because votes will count and the common man will vote according to his conscience. They will vote for my party, NNPP because we have people-oriented programmes and policies. We will be judged by our deeds. We will not promise people what we know we will not do. I hate making empty promises which is what our people are suffering in the hands of APC government for the past seven years plus.
NNPP is relatively new. How far have you pushed it in Gombe State leading to 2023?

NNPP is not new. NNPP has been in existence for over 20 years what we did is to energise the party and the new energised NNPP is what is on board now and that is the NNPP led by our able Presidential Candidate, Engr Rabiu Kwankwaso, where I belong. There is nothing new about it, it's all about the quality of the people in the party. We are not expecting votes from only members of the party. As it is now, in the case of my state, I can categorically tell you that APC and PDP have drastically dropped in the ranking and have lost their first and second eleven. They are going to run with their reserve team which is calamitous to them and it's all about the resultant effect of bad governance based on competence, acceptability, transparency, in fact so many factors in the state. How can they win when they don't have quality candidates? And I am telling you today, their first eleven believe in merit, and competence and they are not going to support the quacks to the detriment of the state. Voting will not be based on party affiliation, for the first time I believe the right candidate will win the election and party supremacy cannot work, incumbency cannot work, people will do the right thing and votes will count. I am even using this opportunity to draw the attention of the youths and the people of Nigeria that votes will count with what we observed in the previous elections conducted recently, there will be no ballot box snatching, no writing of results, and no inconclusive elections. Gombe State is going to be an example. Our people are energised, they are ready to do away with deceivers.
Your presidential candidate said Nigerians are tired of APC and PDP and that they are not going to vote for them come 2023. Do you buy into his postulation?
Of course yes. Those two parties are relying on names they don't even have again. The people are not happy with them because they have jointly destroyed our country and there is no remorse. Nigerians will not vote for them. Are they going to vote for them to continue bad governance, lies, insecurity, bad economy, death to education, neglect of the youth and women, and division of the country? Tell me why Nigerians will vote for them. Put the performance of the presidential candidates on the table, you will find out that there's none to compare with Engr Rabiu Kwankwaso. He was the governor of the people not some rich people or political allies and that was why he took Kano to the top. This is what I am going to replicate in my state, Gombe. Yes I am not blowing my trumpet but sometimes one needs to do it. In the whole of northeast, the youth of Gombe, let me just give one sector we are doing great work to help them. In the whole northeast there is this popular belief that the youths are lazy, they are members of Boko Haram, etc. It's not so. It's because people are relying on the government alone to do it and if you don't have a government that can do it, in the case of my state, they will only discourage the youth to be productive and we are taking care of that through my Foundation. We established a sports academy with a very good plan for the youth. We bought massive land to construct pitches that will take many players as you have in countries like Portugal, Denmark, and Norway but the present government saw the viability of it and revoked many of the lands. They want to frustrate and discourage us but we did not allow that.
You were recently honoured with an Award by the Football Players Union, tell us what this Award means to you?
This is very important, very memorable day in my life. I am recognized and considered one of the beneficiaries of the Football Players Union with this great Award. This is a very encouraging moment because we ventured into sports with the view to help our youths, our teeming youths that are running around the streets, especially in the northern part of our country where I come from, specifically Gombe where we have been suffering from issues of Boko Haram, issues of kidnappings, issues of youth menace. So, we look at the way to make them more productive and useful in society, we said the best way to engage them is sports, especially football since every house, I mean every house; every nook and cranny of my state is a lover of football. We love football very well and much and they really want to be part of it. So, we looked at that and said okay let us encourage the youth, let us give them the best atmosphere to encourage them to be off the streets, so that they can be more useful to society and change the views of a lot of people that all our youths are members of Boko Haram which of course is not true and I don't believe that rather I believe we have the Messis, we have the Ronaldos only that the opportunity is not given to them – the right environment, right atmosphere, right facilities which is exactly what we are doing at Mailantarki Care Football Academy in Gombe State.
When I realized we had to go in that direction, I sought input from my brother, Manu Garba, OFR, who is a world renowned Coach we all know that he is an expert in terms of youth identification, good football talent hunter and trainer. He happens to be from my state and I utilized the opportunity to bring him on board. I told him to come let's sit together and look at the way to give these youths the opportunity we can do that they will be off the streets. And today we are happy to be celebrating them. From the grassroots where we started, we are able to count the successes recorded within a short period. Within one year of existence, we were able to produce quality players. I'm telling you categorically today we have more than 15 players playing in Europe. Just within one year.
"Those two parties (APC and PDP) are relying on names they don't even have again. The people are not happy with them because they have jointly destroyed our country and there is no remorse. Nigerians will not vote for them. Are they going to vote for them to continue bad governance, lies, insecurity, bad economy, death to education, neglect of the youth and women, and division of the country? Tell me why Nigerians will vote for them"
Did you go into this project because of your political ambition or to actually give the youths a future and withdraw them from the Sambisa forest?
Our intention is beyond politics. We looked at what can we do and we got engaged in a lot of research because a lot of clubs, a lot of academies for over 20 years could not achieve anything only the title "academy" so we looked at what can we do different to support these our youths and we arrived at a decision that has been very much useful and helpful. So what we normally do is when we identify these youths we get into engagement with a lot of clubs, a lot of academies in the world, especially in Europe; Portugal, Denmark and Sweden. In some of the cases, when we identify and refine our players, we know they are now of standard and can play in any club in the world and will be able to match up with any player across the globe, we went into agreement with the clubs. Some of the clubs do not want to engage them by then we will tell them if you give these players the opportunity to play for six months in your club, we are ready to take care of all the cost implications.
Yes! Most of these players we send to clubs in Europe, we continued to feed them, take care of the insurance, medicals, in short, their welfare. So we continued paying for everything while they are in Europe. And through that project, out of 10 of these players we send to Europe, more than six or seven of them have signed contracts with the clubs and are now bonafide players of such clubs and are doing very well because the clubs have seen the potential and qualities that are in them. We played in the Dana Cup in Denmark which is a world youth tournament, we won all our matches. Scored 45 goals and conceded only one. There were clubs from South America, Europe, Asia and other parts of the world.
We won the trophy. We went to participate in another tournament in Norway and equally did fantastically well and brought the trophy back home. We are participating in the Nationwide League One here in Nigeria and have qualified for Nigerian National League playoff. All these things are happening within less than a year of our formation and it's the youth they said are lazy and are Boko Haram members that are doing these exploits.