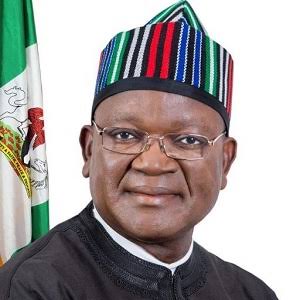 Vows not to impose presidential candidate on Benue PDP members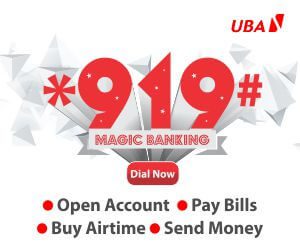 Benue State Governor, Samuel Ortom, has dismissed reports that the G5 Governors had endorsed the Peoples Democratic Party's presidential candidate, Atiku Abubakar, for the 2023 elections. He also berated the national leadership of the party for its inability to resolve the crisis bedeviling it. He vowed not to impose his preferred presidential candidate on members of the PDP in Benue State.
Ortom, in a statement on Tuesday by his media aide, Terver Akase, said the report was targeted at embarrassing the five governors of the PDP known as the G5 "who have chosen the path of justice, fairness and equity". He said the report was the handiwork of those who are desperate to score cheap political point.
The statement read "We read a fictitious online report which claimed that the Benue State Governor, Samuel Ortom and his colleagues in the G5have resolved to work for the presidential candidate of the Peoples Democratic party, PDP, Alhaji Atiku Abubakar, to win the 2023 election.
"The report is not only false but also mischievous as it is targeted at embarrassing the five governors who have chosen the path of justice, fairness and equity. Manufacturers of the said report were apparently on a desperate mission to score cheap political point. The report could not mention the place and date of the said meeting of G5 Governors. The writers only sought to take advantage of the crisis within the PDP for their selfish purposes. Governor Ortom and other members of the G5 have not endorsed the said presidential candidate."
Explaining what transpired, where and when, the statement added that, "When the Governor met with the expanded state caucus of PDP yesterday (Monday) January 9, 2023, at the Benue Peoples House, Makurdi, his message to them was crystal clear that the national leadership of PDP has failed to utilize its internal conflict resolution mechanism which has led to the crisis rocking the party.
"The Governor said during the meeting that if the crisis is not resolved before the elections, he would be left with no other option than to take a stand on the matter. He (Ortom) added, however, that he wouldn't impose his decision on members of the party in the state."
For months, the G5 has been at loggerheads with Atiku and Iyorchia Ayu over the chairmanship of the latter. The five dissatisfied governors want Ayu to step down for a southerner as a precondition to support Atiku's decade-long ambition in the February 25 presidential election. But Ayu has insisted that he would only resign after his four-year constitutional term.