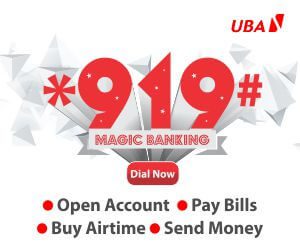 BY TIMOTHY AGBOR, OSOGBO
An impeccable source has informed The Point that a governorship aspirant in the People's Democratic Party in Osun State, Akin Ogunbiyi, will finally dump the party for another this week.
The source said that Ogunbiyi would either be moving to Accord or African Democratic Congress to prosecute his governorship ambition.
Ogunbiyi, who had withdrawn from the parallel governorship primary of the PDP ahead of the July 16 governorship election in the state, was said to have been meeting with stakeholders and canvassing for support.
"I can confirm to you authoritatively that Dr. Akin Ogunbiyi is coming back strong. He will be announcing his defection to another political platform where he will be made the governorship candidate to contest the July 16 election.
"He has been meeting with stakeholders and those who matter in the political terrain in the state and I can confirm to you that he is now ready to declare his ambition in either Accord or ADC this week. It's not true that he stepped down for Prince Dotun Babayemi. He never did. He just withdrew his participation in the primary and he cited his reasons for that. That's why no one saw him at either primary. He was not at WOCDIF and neither was he at Osogbo Township Stadium," the source who is Ogunbiyi's close ally said under condition of anonymity.
After announcing his withdrawal from the PDP primaries, Ogunbiyi had cited the alleged bias by the PDP national secretariat and planned violence against his supporters during the recently held primaries as reasons for his withdrawal.
"It is a very difficult decision for me because of the amount of investment and the hope that my personality and leadership would have given to Osun State. But when you have an umpire who is so biased to the extent of planning with the other group, what can you do?
"Senator Iyorcha Ayu has agreed to work with Ademola Adeleke and I am being told that I shouldn't waste my money and we did everything possible. I can only come to the conclusion to withdraw from the race," he had said.