It's cock and bull tale, Gov replies
Six months after doctors in Osun State embarked on strike to protest non-payment of their accumulated salaries, both the Peoples Democratic Party and the All Progressives Congress-led state government have engaged each other in a war of words, over the doctors' plight.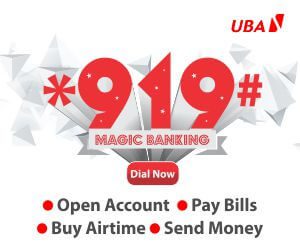 The PDP, on Wednesday, alleged that the state government was planning to sack the
doctors and replace them with native doctors.
The allegation was contained in a statement issued in Osogbo by the Osun PDP spokesperson, Prince Diran Odeyemi.
Odeyemi alleged that the government intended to sack the doctors on strike and replace them with tradition healers (herbalists), accusing the state government of being insensitive to the plights of the doctors and workers at large. But in his reaction, the Osun State Governor, Mr. Rauf Aregbesola, described the allegation as a cock and bull tale that lacked substance.
In a statement by the Director of Communication and Strategy, Office of the Governor, Mr. Semiu Okanlawon, the government said, in an attempt to play the crucial role of
the opposition, the PDP had exposed itself as a political party peopled with characters, who were suffering from "crass ignorance" and "chronic intellectual deficiency."
Aregbesola described the action of the striking doctors in the state as selfish, noting that they did not care about what happened to other citizens and residents of the state in the face of the present economic hardship in the country.
While commissioning the new equipment for Boripe Local Government Health Centres in Iragbiji, Aregbesola admonished the doctors on strike to recognise that the state "is in a very special time of serious economic challenge" and make sacrifices like other workers in the state who have been receiving half salaries.
Meanwhile, the South West Caucus of the Nigeria Medical Association has berated Aregbesola's inability to pay the doctors, saying the situation is capable of imploding the "quiet instability" of the state.
The South-West NMA, however, called on President Muhammadu Buhari and other well meaning Nigerians to intervene in the impasse before it degenerates into a national crisis.