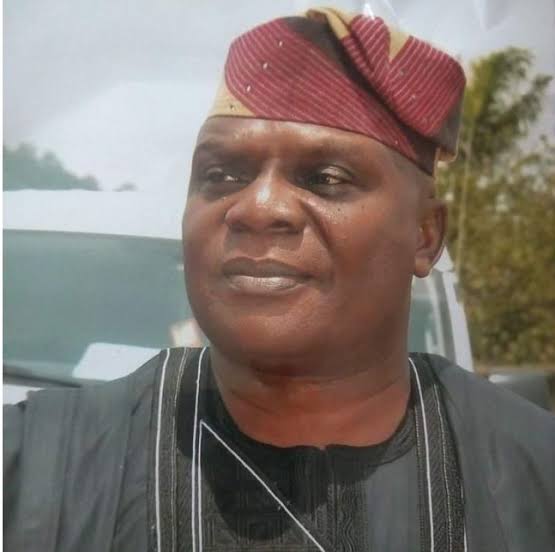 BY TIMOTHY AGBOR, OSOGBO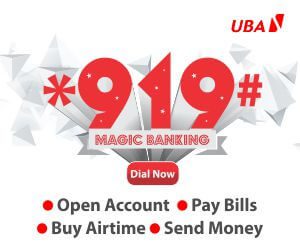 A former Acting Chairman of the Osun State chapter of the People's Democratic Party, Sunday Bisi, has been elected as the Chairman of the party.
Bisi emerged on Wednesday alongside other 38 new executive officers of the ruling party at the State Congress of the PDP held at Osogbo Township Stadium.
Three delegates from each of the 30 local government areas in Osun State and Modakeke Area Office voted at the peacefully held congress supervised by a team of National Congress delegates chaired by Samuel Omotosho.
Bola Ajao, emerged as Secretary, Adesoye Oyetunde was voted as Vice Chairman (West), Gasaliu Abesin as Vice Chairman (Central) and Akin Famuyide as Vice Chairman (East).
Taye Ambali was elected Treasurer, Mrs Alice Wumi Otunla emerged as Women Leader, Gbenga Idowu won as Youth Leader, while Ayodeji Areola was voted as Publicity Secretary among others.
The new officers were elected unopposed under a very tight security arrangement.
Addressing the delegates before the commencement of the Congress, the state governor, Ademola Adeleke urged stakeholders to support the new executive officers of the party and ensure that they achieve success.
He canvassed for unity of the party, saying, "I call on all PDP members to unite behind the new executives that will be elected today, let's hold the banner of love high. Unity is very key, we need all of us to join hands together and move PDP from strength to strength.
"To PDP members, be assured that your government is working, dividend of democracy is here and is here to stay. To Osun people, this PDP government is for the people, of the people and by the people."
In his acceptance speech, the newly elected Chairman, Sunday Bisi, promised to take the party to greater heights and reunite it more.
While calling on aggrieved members to sheathe their swords and work with the newly elected executive, Bisi said a united party would allow Governor Adeleke to concentrate more on governance for better achievements.
He said, "As the sixth elected chairman of the party, taking a cue from the astute and native intelligence of the pioneer chairman, late Pa Olayiwola Ogunrinade, to the charismatic comportment of Alhaji Akinade Akinbade, to the evergreen standing of late Alhaji Rasak Ademola 'Landero', to the political sagacity of my brother and friend, Alhaji Abdul-Ganiyu Ayobami Olaoluluwa Asejere, to the smart and craftness of Hon Olasoji Adagunodo, l will ensure maintenance of culture of democratic tenets, fairness and justice.
"I believe our victory in this election shows the people understand we have toiled in the past to chart a part the coming generations will cherish to look up to in integrity and contentment in service. Now is the time to build upon these essential attributes, not only to move our party forward but also to join forces with our loving Governor, Senator Ademola Jackson Nurudeen Adeleke to move the state forward.
"I know what it takes to lead a party into government, I have done it before and I will do it again by the grace of God. I am going to unite the party more, everybody will be on the same page under my leadership. When you have a united party, then the governor will be able to concentrate, and there won't be any distractions. I will ensure that and bring everybody into the party so that we will be able to move the state forward".
"We know those that are behind those that are in court against this congress, I will only appeal to them to sheathe their sword and come back to join us to move Osun State forward, those that went to court are not part of the success story of today. We had governorship, presidential and state house of assembly, they did not participate. They are been used to draw us back. I appeal to them to join hands with us," he told aggrieved PDP members.
Reacting to the congress, one of the aggrieved PDP members and a Chairmanship aspirant for the 2023 Congress, Funmiso Babarinde, expressed displeasure at the way the party handled situation of things in the build up to the exercise saying it showed that PDP had learnt nothing from history.
Congratulating the newly elected executive notwithstanding, Babarinde said, "While I am not pleased with the situation we found ourselves in as a party and how today's congress was conducted, I believe the party must move forward and be well-positioned to assist the government.

"As an aspirant for the post of the Chairmanship of Osun PDP, I must note and for record sake stress that the alienation of so many party members, the court process, and the non-involvement of so many stakeholders leave so much to be desired. And, it is unfortunate that we have learned nothing from our history as a people and past concerns".
"Be that as it may, I congratulate the new State Executive of the party and the new chairman, Hon Sunday Bisi. I really do hope he and his team will hit the ground running and embark on genuine reconciliation and ensure that no one is left behind. In closing, by every standard, a fragmented political party cannot perform optimally. Such is also not good for the PDP government in Osun," he noted.