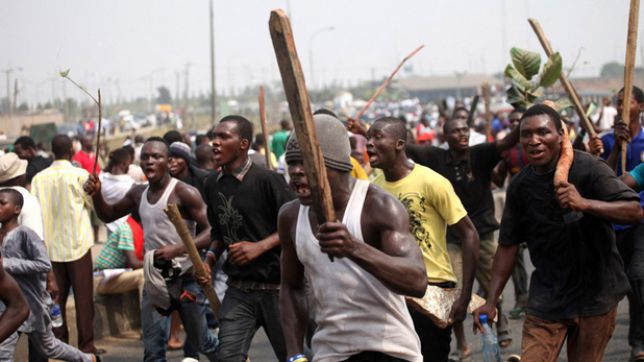 BY TIMOTHY AGBOR, OSOGBO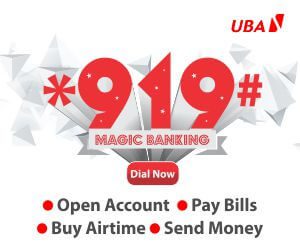 Residents of Osun State have been soaked in tension following incessant gunshots and brandishing of dangerous weapons in some communities in the state. This is coming as the state had recorded pockets of politically motivated killings and attacks before and after the February 25 presidential election.
About five days to the State House of Assembly polls, activities of suspected political thugs have worsened as residents express great concern about their safety and credibility of the forthcoming poll. Also, main political parties in the state have described proliferation of arms and attacks as an anathema to the Saturday poll, calling on the police and other concerned authorities to nip the trend in the bud.
The All Progressives Congress and the ruling People's Democratic Party exchanged blames and accused e a c h other of culpability. In a statement on Sunday by its Acting Chairman, Tajudeen Lawal, the APC said it was worried by the alarming rate at which political thugs loyal to the PDP and Governor Ademola Adeleke were brandishing guns and other dangerous weapons, calling on the National Security Adviser, Babagana Monguno and the Inspector General of Police, Usman Baba, to immediately demilitarize the state. Lawal accused the thugs of becoming willing tools of oppression, victimization, attacking, maiming and killing of the opposition members by the PDP since the inauguration of the administration of Governor Adeleke on November 27, 2022.
He said the political thugs have turned the entire state into an abattoir for the slaughtering of human beings. "I doubt it if there is any credible, free and fair election that can be held in Osun State under the present heavily militarized condition by the PDP thugs. We enjoin your good offices to handle the suggested withdrawal of the illegal arms and ammunition from the PDP political thugs before the House of Assembly elections this Saturday with dispatch. "What we are saying is that the electorates should be allowed to vote for their choices of candidates without coercion," Lawal pleaded.
Reacting, Caretaker Chairman of the PDP in the state, Adekunle Akindele said the APC was responsible for building up of arms as he also called on the police boss to disarm them. He said, "As I speak with you, APC thugs are parading the streets of Ife East and Central with guns and other dangerous weapons. There are credible reports that the arms buildup also affected the entire Ijesaland and others.
"Since the outcome of Saturday's election was made known, people of Iree town in Boripe local government have been living in palpable fear as the sound of gunshots forced many of the residents indoors. To our dismay, there was no military operation in that axis to have warranted such level of gunshots, rather, it was a former Commissioner in Gboyega Oyetola government and his thugs acting with reckless impunity.
"We understand that he was livid at the poor performance of the APC in the election and angry at the people for making their democratic choice. So, he wants to scare them and make sure they don't come out on March 11 to exercise their franchise as enshrined in the Constitution, the statement noted."