Kidnappers dressed like Catholic bishops
They fed victims with raw chicken, uncooked leaves for 3 weeks
If not for sheer providence, a building contractor, Mr. Kehinde Bankefa, and his two other colleagues, would have lost their lives to kidnappers and ritual killers in Owerri, Imo State.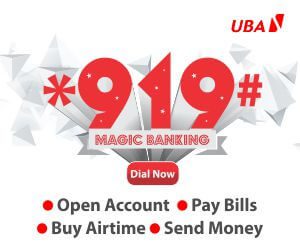 The quest for their daily bread had compelled Bankefa and his two colleagues to accept a request from a church in Port Harcourt, Rivers State, to take up a contract for the construction of a building.
They prepared for the task ahead and set out for the journey, boarding a bus at Jibowu in Lagos. After several hours, the trio arrived in Owerri, the Imo State capital, where their ordeal began and for the next three weeks they were oscillating between life and death, beaten mercilessly and shackled by their abductors.
Having been captured by their abductors, getting to their destination became a pipe dream and their only concern was now how to stay alive and eventually leave their abductors' den with their heads and limbs intact.
And so, they were compelled to comply with all instructions while in captivity and eat as well as drink whatever they were offered, including being fed with raw chicken and uncooked leaves. But there was nothing more frightening to him and his friends than over-hearing their abductors haggling with suspected ritualists on the phone over the price for their head and limbs!
This strange negotiation sent the shivers down the spines of Bankefa and his two friends, who pretended to be asleep while their kidnappers bargained with the "prospective buyers" of their heads and other body parts.
From then on, they began to say their last prayers and imagining how it felt to be killed and not to see their loved ones again! Recalling how they fell into the hands of their abductors, Bankefa told our correspondent, "There is no state in this country where I have not worked.
We received a call from one of our clients in Port Harcourt over a church project we were expected to help build. After a concrete discussion with our boss, I and two other colleagues, Kunle and Shola, were asked to move for the job.
"Some days later, we went for the job and boarded a bus at Jibowu in Lagos. On getting to Owerri as discussed, we were asked to alight for someone that would pick us up there and lead us on the journey.
While we were waiting for the person who would come to pick us at a junction called Elele in Owerri, a catholic bishop pulled up in his Toyota car and told us to enter the car. "He pretended to be the person we were waiting for and thinking that he was the one, we entered the car.
After driving for some minutes, the bishop and his partner in the vehicle pulled over the car again and pointed guns at us. Immediately after this, they over-powered us, sealed our mouths, tied our hands and legs and loaded us at the back of the car like goats. "After driving for about two hours, they dropped us at a river bank, where another set of people came to carry us with boats to the mud house where we spent three weeks."
Speaking further on their ugly experience, the victim said that he and his colleagues survived in the kidnappers' den by eating uncooked chicken garnished with raw leaf and palm oil for three weeks.
He also added that the inability of their abductors and some suspected human body parts dealers to agree on the prices for their heads saved them from being killed until they were released after the payment of N1million ransom by their relations. Bankefa said, "We arrived at the place with our eyes covered, legs and hands bound.
When our eyes were uncovered, we could not say anything because we had been beaten to an extent that we lost our voices. But even at that, I noticed that the location was an obscure mud house located between two large rivers. From the kidnappers' conversation, I realized they also have another mud house where they kept another set of victims.
On the third day that we got there, three of us were separated and when this happened, I had begun to think that we were going to end our lives in that place because I had overheard one of the kidnappers making calls and discussing that they had three new heads to be sold. He said they should indicate their interest and pay better money this time because the three new heads are men.
At this juncture, I had begun to think of where next to find myself if I was killed. I also thought of my family members. "But as God will have it, there seemed to be a misunderstanding between the people that wanted to buy our heads and our kidnappers, when I also heard them saying it would better to collect ransom from our family and release us. Immediately I heard this, I was so happy within, though I was still tied to a pole and I pretended to have slept.
"The following day, they brought my other colleagues to where I was and I was also happy that they had not been killed. On the evening of that same day, we were untied and fed with boiled chicken and gari with some dirty water from the river.
At this time, we were all stripped naked and they started asking us questions whether we have any member of our family that could pay ransom of N1million each on us and we told them that we did not have." But that was not the end as their ordeal seemed to have just started.

According to him, "After this discussion, another set of people came in and descended upon us, giving us serious beating. I initially thought they were people that wanted to buy our heads, but later I realized they were other batch of the kidnappers, who just came back with another set of victims.
At this time, we have spent about a week with them. "Later, when there was no more means of feeding us, they started giving us some raw leafs with palm oil and boiled chicken.
There was a time that we were not fed for days and one of them came back to where we were tied and fed us with this same leaf with palm oil and this time raw chicken. When I was given, I initially rejected it, but when I became so hungry and was about to die, I had to crawl closer to the food because my legs and hands were tied, and started eating it.
While we were waiting for the person who would come to pick us at a junction called Elele in Owerri, a catholic bishop pulled up in his Toyota car and told us to enter the car. He pretended to be the person we were waiting for and thinking that he was the one, we entered the car
Subsequently, when the food was brought, I ate it without any qualm because I later became used to it." Meanwhile, Kehinde's elder brother, Mr. Damilare Bankefa told our correspondent that their family was so troubled by the incident.
He said they had thought that his younger brother and his colleagues were already in Port Harcourt executing the church building project until they received telephone calls from some strange persons demanding ransom for the release of his abducted brother and his colleagues.
"After some days, we got calls from some unknown men who hid their phone numbers that my brother was with them. Later, we were allowed to speak with them and they demanded for N1million for each of them. Immediately we reported to the police in Lagos, who after some days agreed to help us over the case but demanded some financial commitment," he said.
The Point also learnt that another police officer, who agreed to help in the rescue of the victims, demanded the sum of N600, 000 before carrying out the task. According to a source, the police officer said he would need to lodge in a hotel for some days before he would embark on the assignment.
A friend of the victim, Wole Davids, however, said that the victims were later released after the families raised and paid the N1million ransom to their kidnappers. "They were released after three weeks in the kidnappers den. The family finally raised N1million for the kidnappers and the victims were released. All their belongings and their clothes were seized," he said.
Our correspondent, who visited the Palmgrove, Lagos residence of the victim, met him on his sick bed being attended to by some medical personnel. It was observed that the victim sustained various degrees of injuries in different parts of his body during his ordeal in the hands of his abductors. The Lagos Police Public Relations Officer, Superintendent Dolapo Badmus, said his office was not aware of the incident